8 Best Easter Basket Ideas For Teen Girls
By: Vickie | Updated: 7th August 2023
With Easter fast approaching, it is once again time to dig out the baskets and fill them with plenty of fun gifts for your children. Making Easter baskets for your kids is a lovely experience, but finding the perfect gifts is not always easy.
Further, finding the perfect gift for a teen girl isn't the easiest either. Teen girls can be pretty tricky to shop for, especially because at that age most teens have interests that are more private and are not as easily expressed in everyday life.
Following is a simple list of some of the best gift ideas for teen girls, so that you can get them a fantastic Easter basket.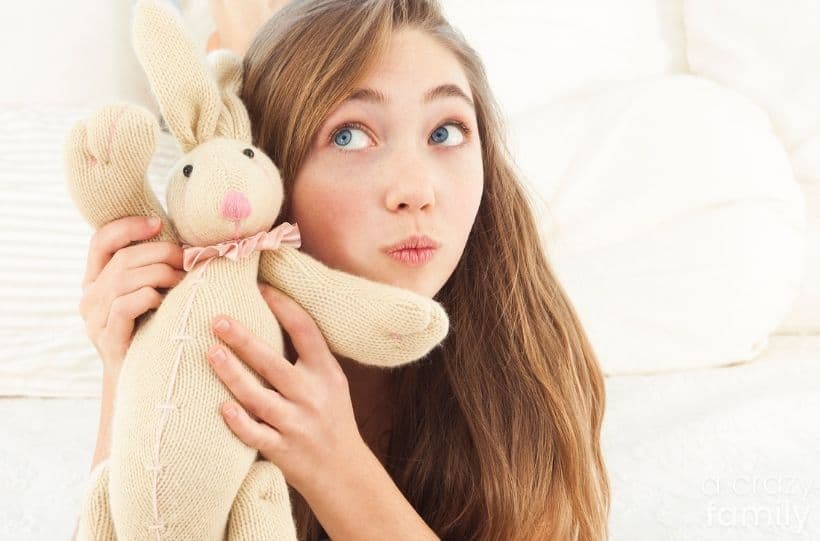 At-Home Spa Kit
At-home spa days are becoming increasingly popular and now you can find ready-made kits available for purchase. Take for instance this kit available on Amazon. This ten-piece set has everything you need for a perfect at-home spa day.
There is plenty of lotion, soaps, and essential oils all made with natural ingredients that help moisturize and protect the body. Everything in this set smells amazing, and it even comes with a useful tote bag.
This is a great set to have for the teen girl in your life, as it will provide them with everything they need for a fun and relaxing spa day.
Journaling Supplies
Among teenagers, journaling has remained incredibly popular for many years. Journaling can be both relaxing and enriching as a hobby, and it is something that helps many teens, especially teen girls. There are all kinds of supplies that you can get for journaling that are sure to help your teen.
You can get them new and comfortable pens and pencils, stickers, guided journals, or other such art supplies. You can even find all-in-one journaling kits available for purchase, such as this kit by ZICOTO.
Tech Accessories
Pretty much all teens are glued to their technology in one way or another. Why not cater to that interest and get them some technology accessories? When it comes to tech accessories, you have so many options to choose from.
You can get your teen some new headphones or earbuds, depending on their preference. Phone cases, styluses, and pop sockets also make great Easter basket additions. If your child has an interest in gaming or uses the computer a lot, new controllers, headsets, and keyboard/mouse sets are always a safe bet.
Plus, you can always find tech accessories that have licensed artwork or themes that tie into your teen's interests. With so many options to choose from, tech accessories are one of the safer and surefire bets for your child's Easter basket.
Bath Bombs And Soft Towels
Even though this was briefly touched on in the Spa Kit entry, it bears the need for its own entry. Sometimes, there is nothing better than a relaxing bath and a soft towel. As a gift, these are easy to get and are nearly guaranteed to get used.
You can find bath bombs at many stores, and comfortable towels are always in season. While this may be a simpler idea, it is one that will be appreciated.
Gift Cards
Sometimes the best gift is letting your teen pick out what they want themselves. Gift cards are always a safe bet, and if done right, can still be a thoughtful gift. Consider getting your teen gift cards to stores that they love, along with a card for lunch or dinner so they can make a day out of shopping.
Further, why not get them a gift card to a place you would both like and make a bonding event out of it? There are plenty of ways to present gift cards as well, such as holders and containers, so you can still play it up in their Easter basket.
Purses, Handbags, Backpacks
Fashionable purses and handbags are always a welcome gift among most teen girls, and a stylish backpack never hurts either. You can find all kinds of wonderful bags that will match all sorts of outfits that your teen will love to accessorize with.
Plus, big box gaming and novelty stores such as GameStop, Hobby Lobby, and ThinkGeek offer a plethora of durable and fashionable handbags based on beloved franchises and characters. These bags are just as adorable as they are useful!
For creative points, you can even turn a bag into your teen's Easter basket by stuffing it with any of the other gifts you might have for them. Bags are a great and useful addition to your teen's Easter basket this Easter season.
Fuzzy Socks & Slippers
Teen girls love fuzzy socks and slippers, due to how comfortable and adorable they are. These gifts can be found at lots of stores and make perfect additions to any Easter basket. You can get them in all sorts of patterns and designs, including some featuring licensed characters.
Fuzzy socks are great especially in the colder spring as they will keep your feet warm and comfortable. Plus, nothing beats a soft pair of slippers in the morning or at night. Fuzzy socks and slippers are simple but surefire gifts for your teen girl.
Personalized Jewelry
Personalized jewelry is a great and unique present that your teen girl is sure to enjoy. You can find all sorts of personalized jewelry options from bracelets to necklaces and anything else you can think of. They are a unique gift and compliment loads of outfits and are a great fit for any Easter basket.
Teen girls can be tricky to shop for, as many of them have more private interests or just buy the things they need and want regardless. Plus, making the perfect Easter basket every year can be hard work, but this year you can rest easy.
There are loads of options to choose from when it comes to great gift ideas for the teen girl in your life. With the entries on this list, you are well on your way to assembling the perfect Easter basket for your teen girl.