15 Books About Summer Your Kids Will Love
By: Vickie | Updated: 30th May 2022
15 books about summer perfect for kids and young readers – these are the books to get your kids excited about summer!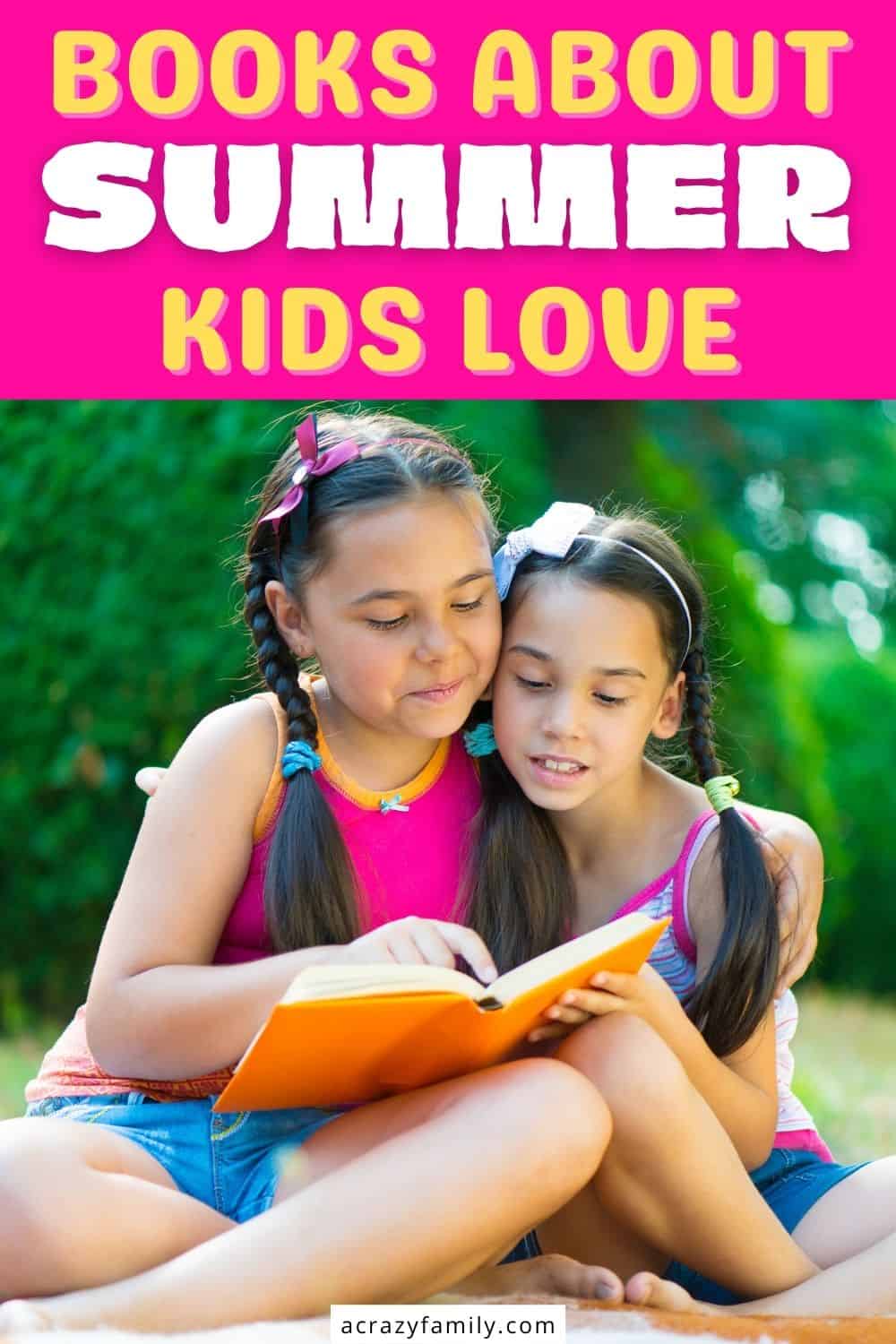 Lazy days with no school, ice cream cones, and warm days spent outside, the summer is full of amazing things that kids love. And that means there are tons of great books about summer for kids.
Summer Books For Kids
Note: For your convenience, I've included shop-able ad links to the books on our list; our disclosure policy is available here.
Whether you're hoping to get your little ones excited about summer or just want to fill their summer days with great stories, your kids are sure to love these 15 books about summer.
And Then Comes Summer
Featuring a relatable story about all there is to love about summer and beautiful illustrations, your kids are sure to enjoy reading And Then Comes Summer.
It's a great way to kick off their summer reading and get them excited about everything that summer has to offer, from ice cream trucks to fireworks.
I See Summer
Teach your little ones to count with a fun summer theme using I See Summer. In this cute book, your preschoolers can practice counting a variety of summer-themed items, from strawberries to pea pods.
Llama Llama Sand and Sun
Head to the beach with one of your kid's favorite book characters in Llama Llama Sand and Sun. This cute touch-and-feel book will take your little ones throughout the beach as they follow Llama while he splashes in the ocean and plays in the sand.
Pete the Cat at the Beach
If your kids are more of a Pete the Cat fan, check out Pet the Cat: Pete at the Beach instead. In this cute book, your kids can follow Pete as he finds shells and builds sandcastles at the beach. But the best part about this My First I Can Read book is that the text is simple enough for beginning readers to read on their own.
Is it Warm Enough for Ice Cream?
Take your kids through the changing seasons in this book, that keeps asking Is it Warm Enough for Ice Cream? As your kids read through the different seasons, they reach summer, when they can finally answer: yes! It is warm enough for ice cream.
The only downside to this book is that you'll probably have to enjoy an ice cream cone when you're finished reading it!
How I Spent My Summer Vacation
While most of Wallace's friends head off to summer camp or visit Grandma, he was carried off by cowboys on his summer vacation! Hear his tale of bucking broncos and roping cattle during his summer vacation in How I Spent My Summer Vacation.
Lemonade Stand
Kids love setting up lemonade stands during the summer, but did you know bees enjoy those stands, too? Follow a bee as he travels through Beeville searching for lemonade in Lemonade Stand.
Would You Rather…Summer Fun
Keep your kids engaged during the summer months with this fun book of thought-provoking (and kid-friendly) questions. Would You Rather…Summer Fun features a variety of silly summer questions that are sure to get your kids talking.
In addition to helping your kids flex their brain muscles during summer break, this fun book is also a great boredom buster.
My Awesome Summer
This fun summer book for kids is a scientific exploration in disguise. As your kids follow a praying mantis through the pages of the book, they'll have no idea they're learning about the life cycle of a bug while they read My Awesome Summer.
Sun, Sun
After a long and dreary spring, three kids are searching for a beach adventure in Sun, Sun. Follow those kids as they head to the beach in search of the sun, all the while enjoying sandcastles, kites, and ice cream.
The beautiful illustrations in this book are only matched by the engaging story, which is probably why this fun summer tale is an Amazon bestseller!
Summer Days and Nights
In this cute book, your kids will read about all the fun they can have during the summer, from playing outside and sipping lemonade during the day to hearing animal sounds at night. In Summer Days and Nights, your kids will learn to appreciate the small things that define the summer season.
Mouse's First Summer
Experience summer for the first time through the eyes of a mouse in Mouse's First Summer. During a picnic in the park, mouse gets to see all the summer fun he could have, including flying a kite, eating watermelon, and fireworks in the sky.
Ice Cream Summer
Ice cream and summer go hand in hand, which is why your kids will love this fun book! Ice Cream Summer is an award-winning book that your kids are sure to love reading during the summer months.
One Crazy Summer
We can't forget to include some books for older children on this list! One Crazy Summer provides older kids with a moving tale about three sisters who are on a search for their mother while on summer break.
Judy Moody and the Not Bummer Summer
Fans of Judy Moody will really enjoy this book. In Judy Moody and the Not Bummer Summer, Judy is on a mission to keep her summer exciting, which means this fun book will keep your older reader on the edge of their seat the entire time!
What would you add to the list? Share in the comments below!
More of our favorite books ideas and lists: