By: Vickie | Updated: 27th April 2022
No matter what you are in the mood for, these Alfredo dinner recipes will hit the spot every single time. There's nothing better than a creamy and delicious Alfredo sauce especially when you can add your favorite vegetables or meats to it.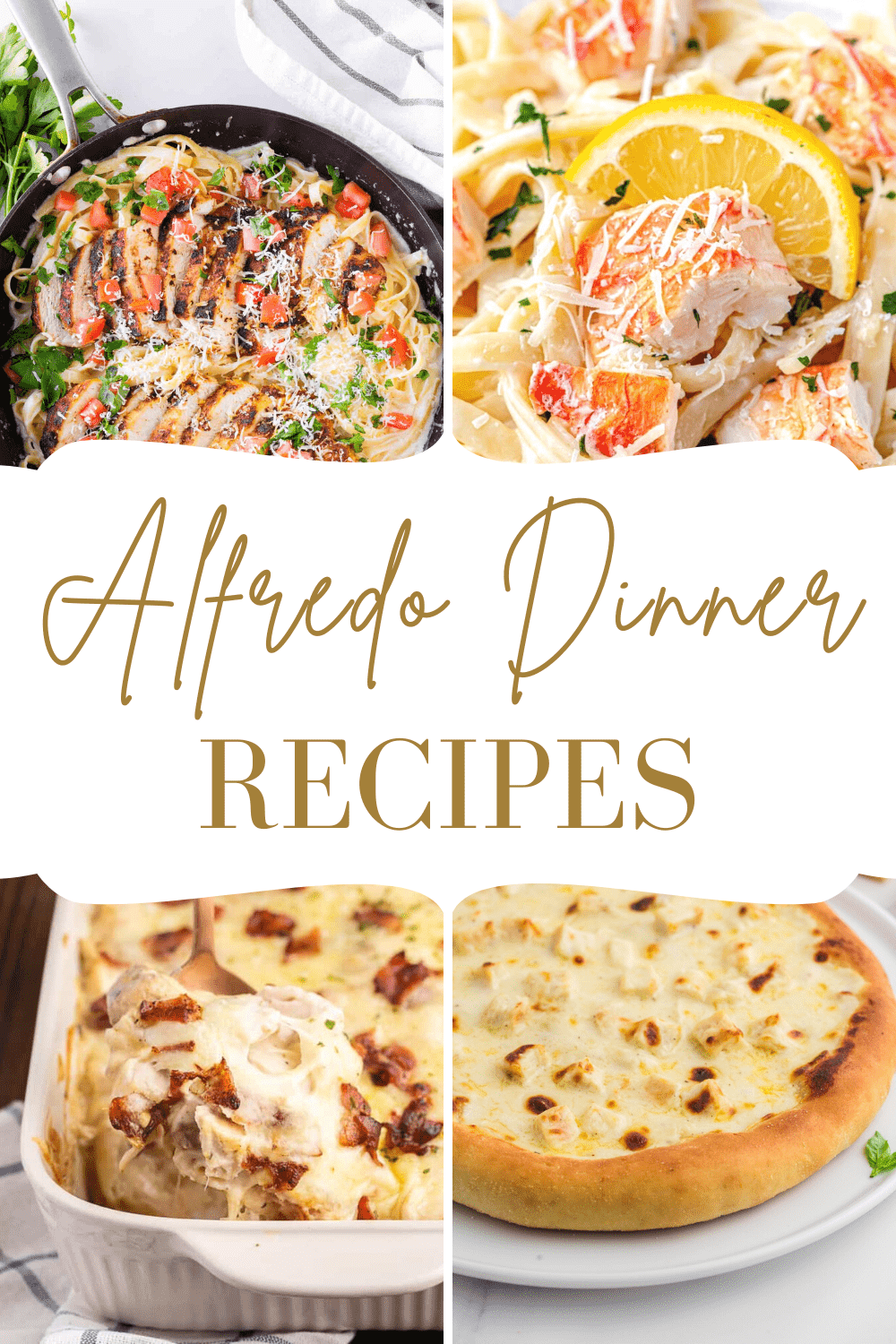 What is Traditional Alfredo Sauce?
Traditionally alfredo sauce is made with Parmesan cheese, butter, heavy cream, garlic, and salt. These are the basic ingredients that you can then add or change up to make incredible meals!
Different Ways to Eat Alfredo Sauce
Alfredo sauce has many uses and can be combined with different foods to create a wide variety of dishes. It is a great topping for vegetables such as broccoli, green beans, and peas.
With recipes like garlic Alfredo cheese tortellini, lobster alfredo, cajun chicken alfredo pasta and so many more, there is something here that the whole family will enjoy and be asking to have again and again!
Chicken and Broccoli Alfredo Bake
Chicken and Broccoli Alfredo Bake is one of those recipes that you can make week after week and no one would get sick of it. It's creamy, cheesy, and loaded with flavor.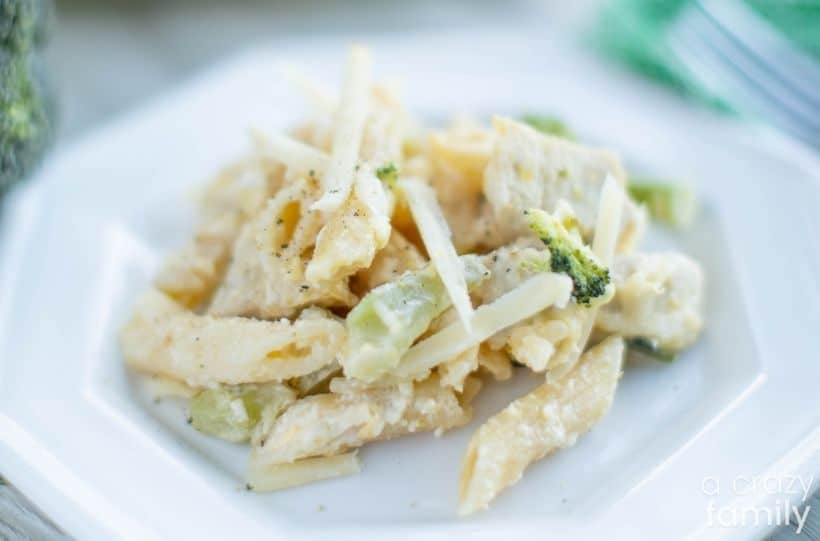 Baked Ziti Pasta With White Alfredo Sauce
This pasta bake with white sauce is made with ziti, creamy Alfredo, and all the white cheese you could ask for! It's perfect without or without meat for a quick meal!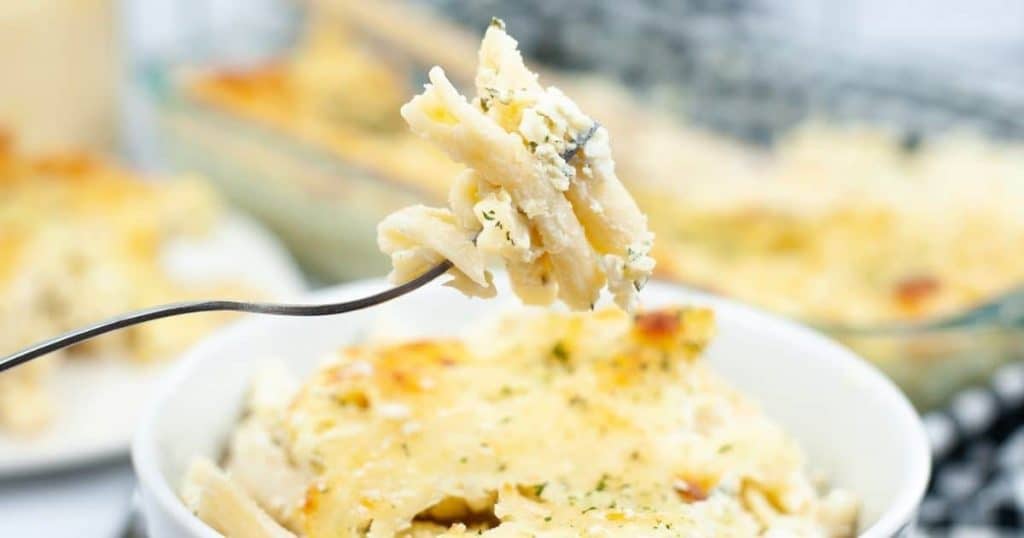 Shrimp Spaghetti Squash Alfredo with Broccoli
Shrimp Spaghetti Squash Alfredo with Broccoli is simple and easy to make. It's perfect for spaghetti squash lovers. This healthier version of Alfredo is made not only with spaghetti squash but with the superfood broccoli.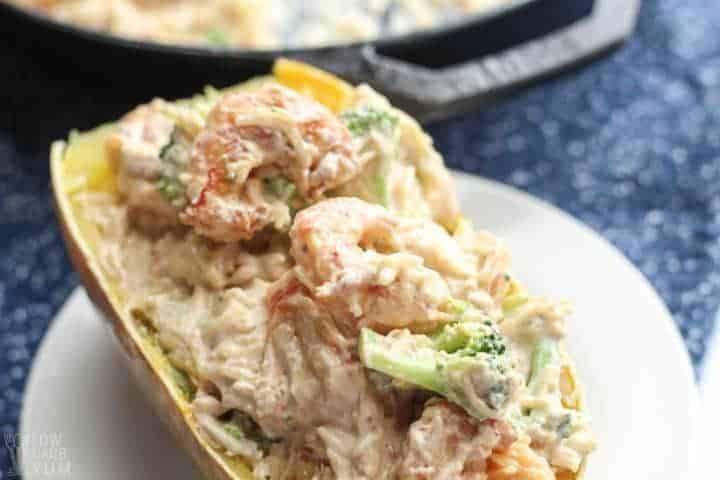 Cajun Chicken Alfredo Pasta
This easy 35-minute Cajun Chicken Alfredo Pasta is the perfect weeknight dinner! It's creamy and comforting, the chicken is packed with flavor, and the tomatoes and parsley add a nice touch of freshness.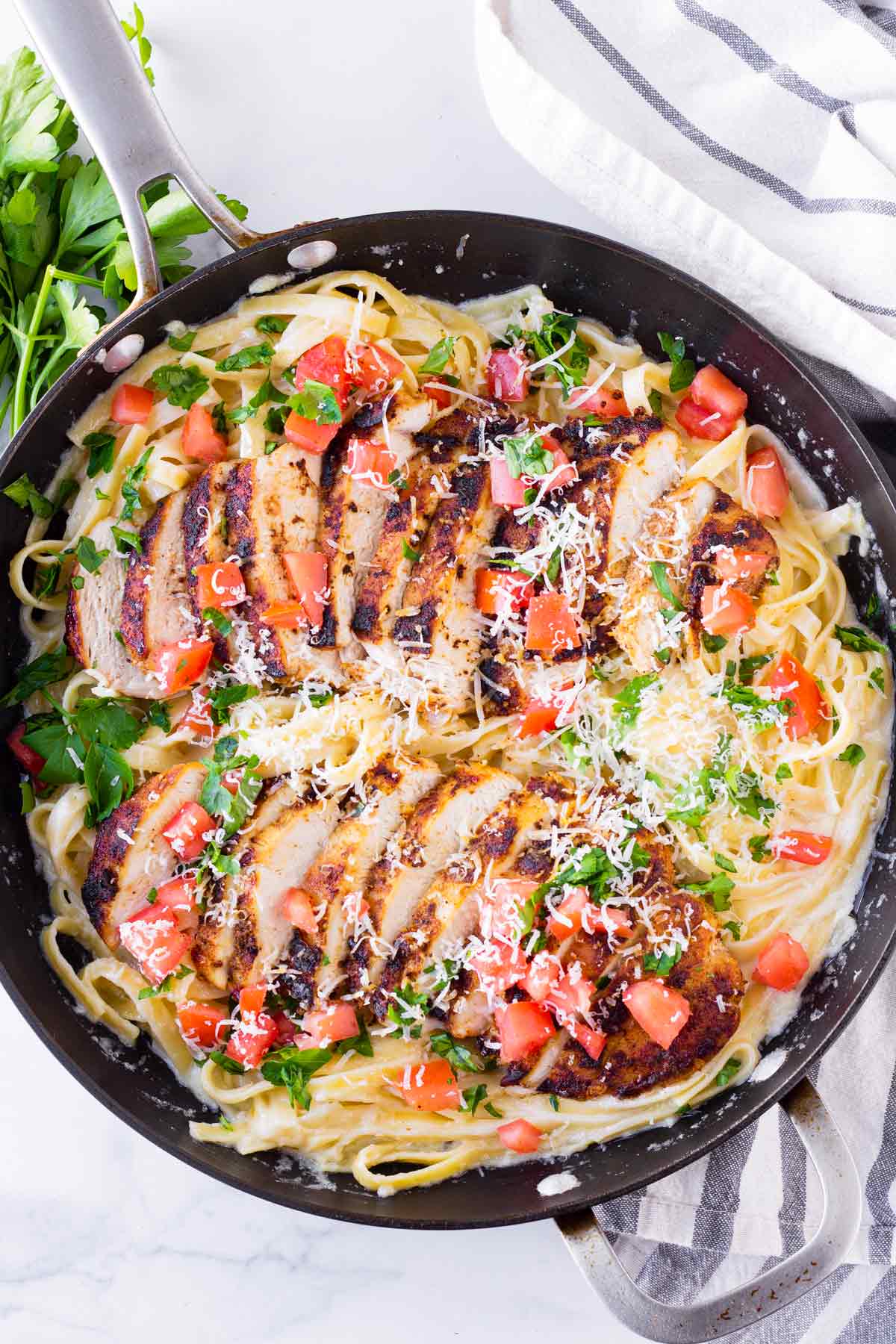 Chicken Alfredo Pizza
Chicken Alfredo Pizza is a creamy and delicious pizza packed with all the flavors of a classic alfredo pasta dish! It's easy to make a homemade alfredo sauce to use to top this chicken pizza – Dinner will be ready in no time at all.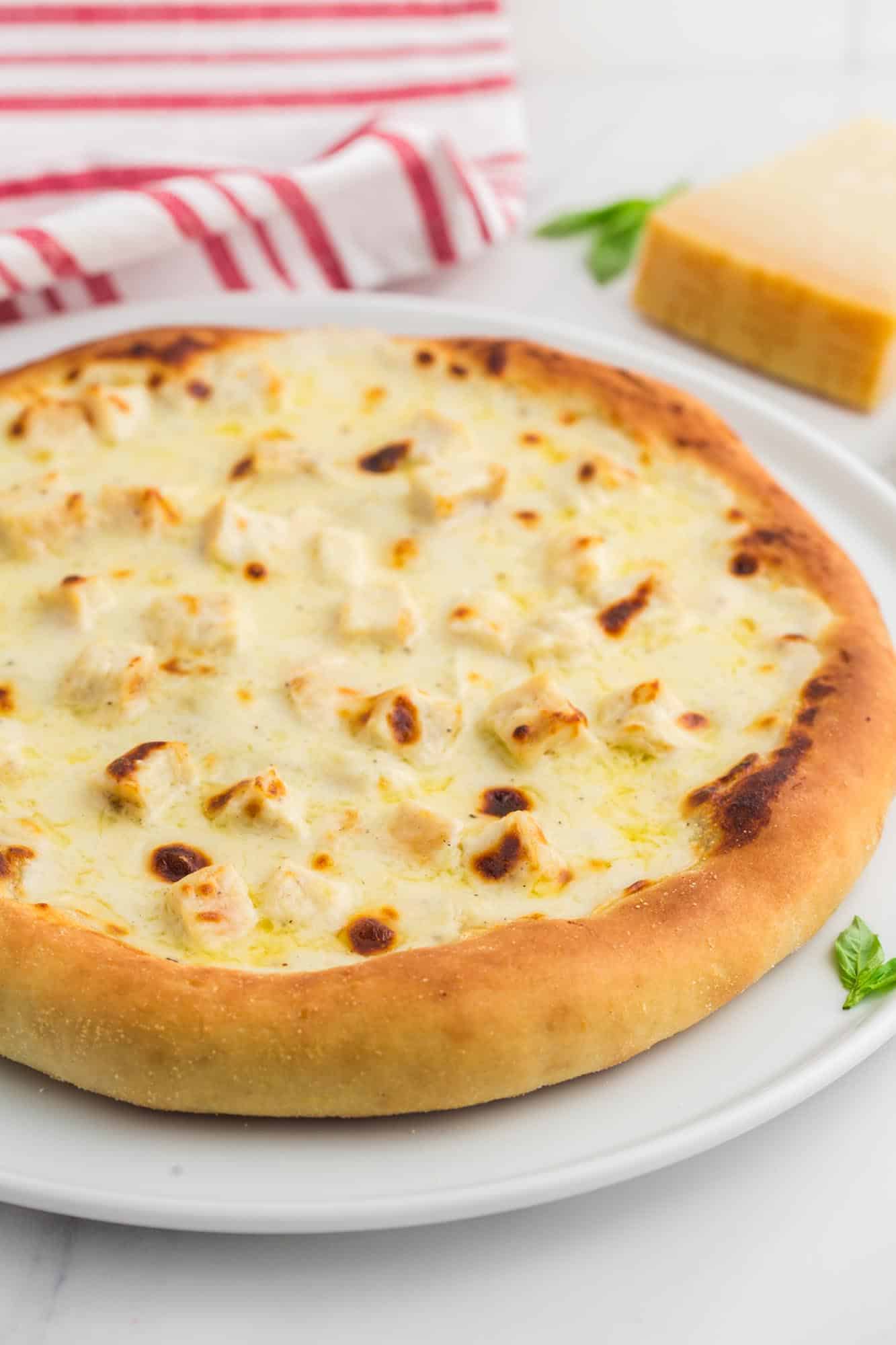 Creamy Steak Alfredo with Mushrooms and Fettuccine
Steak Alfredo is a creamy combination of your favorite cut of steak plus cheesy fettuccine alfredo with garlic butter mushrooms as well.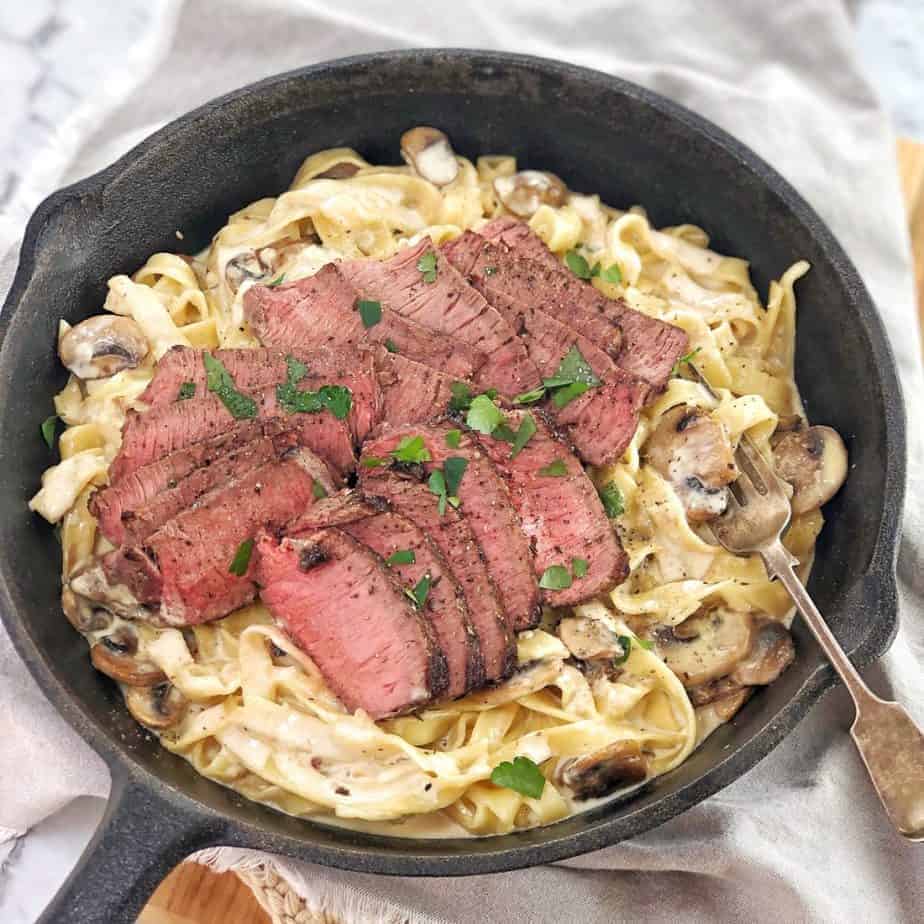 Chicken Alfredo Stuffed Shells
These chicken Alfredo stuffed shells are jumbo shell pasta filled with a chicken and cheese mixture, then smothered in homemade Alfredo sauce and baked to perfection.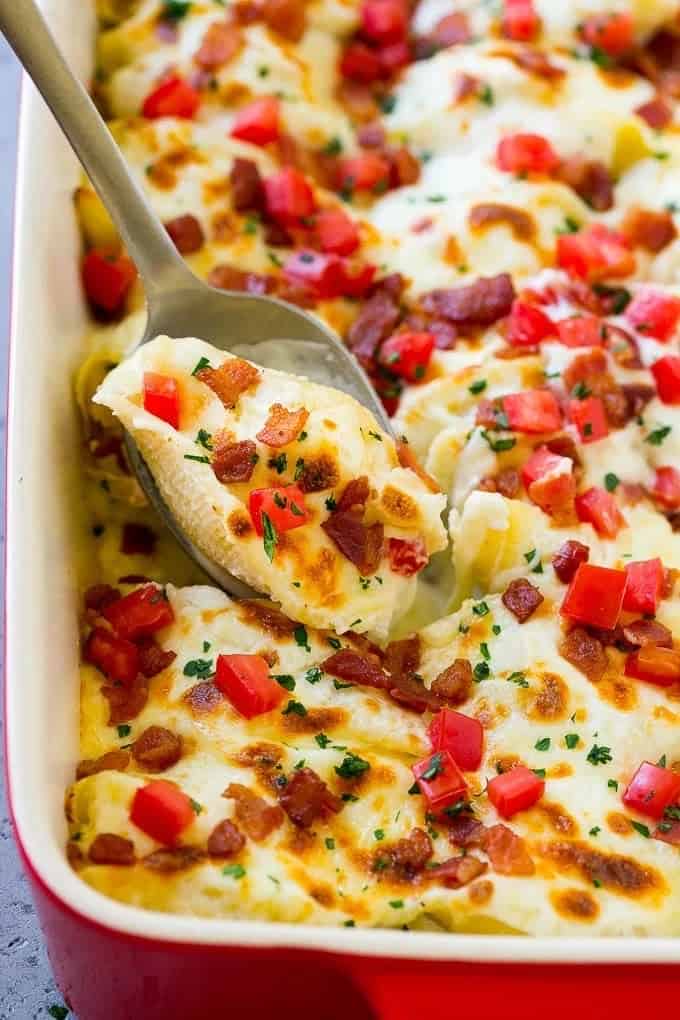 Chicken Alfredo Crepes
Italian crespelle are savory chicken crepes that are easy to make, unique and packed with flavor. Chicken alfredo crepes are a great leftover chicken recipe that you will love.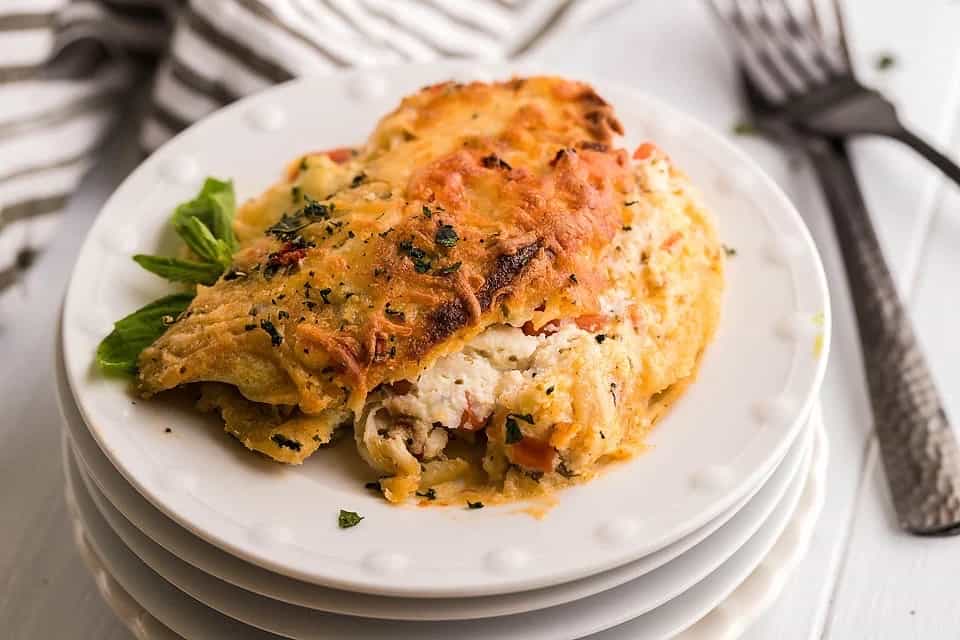 Chicken Broccoli Alfredo Mac And Cheese
Take a break from traditional fettuccine and make this easy Chicken Broccoli Alfredo Mac and Cheese for dinner.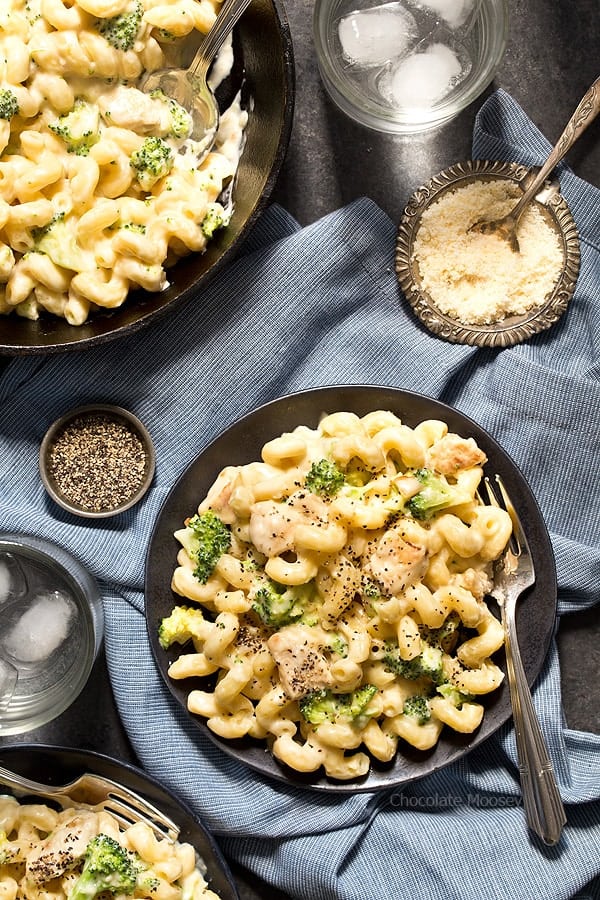 Alaskan Cod Fettuccine Alfredo
This cod alfredo makes a delicious kid-friendly meal. Cod and alfredo are a delicious flavor combo. All you need is 20 minutes!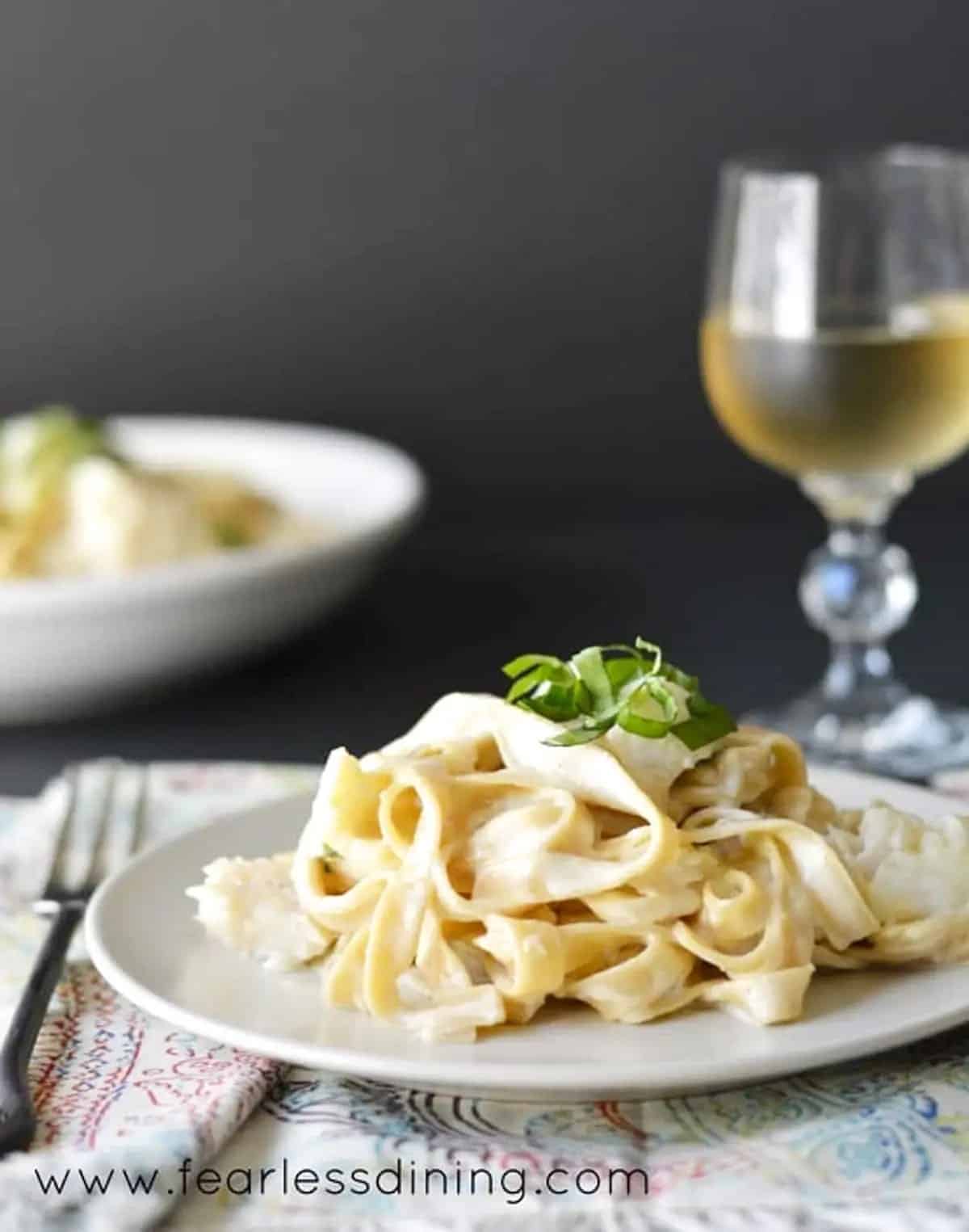 Vegan Mushroom Alfredo
The best vegan mushroom alfredo pasta you will ever have! It's incredibly creamy, super satisfying, and easy to make. The sauce is nutrient-dense and provides healthy fats, protein, and lots of vitamins!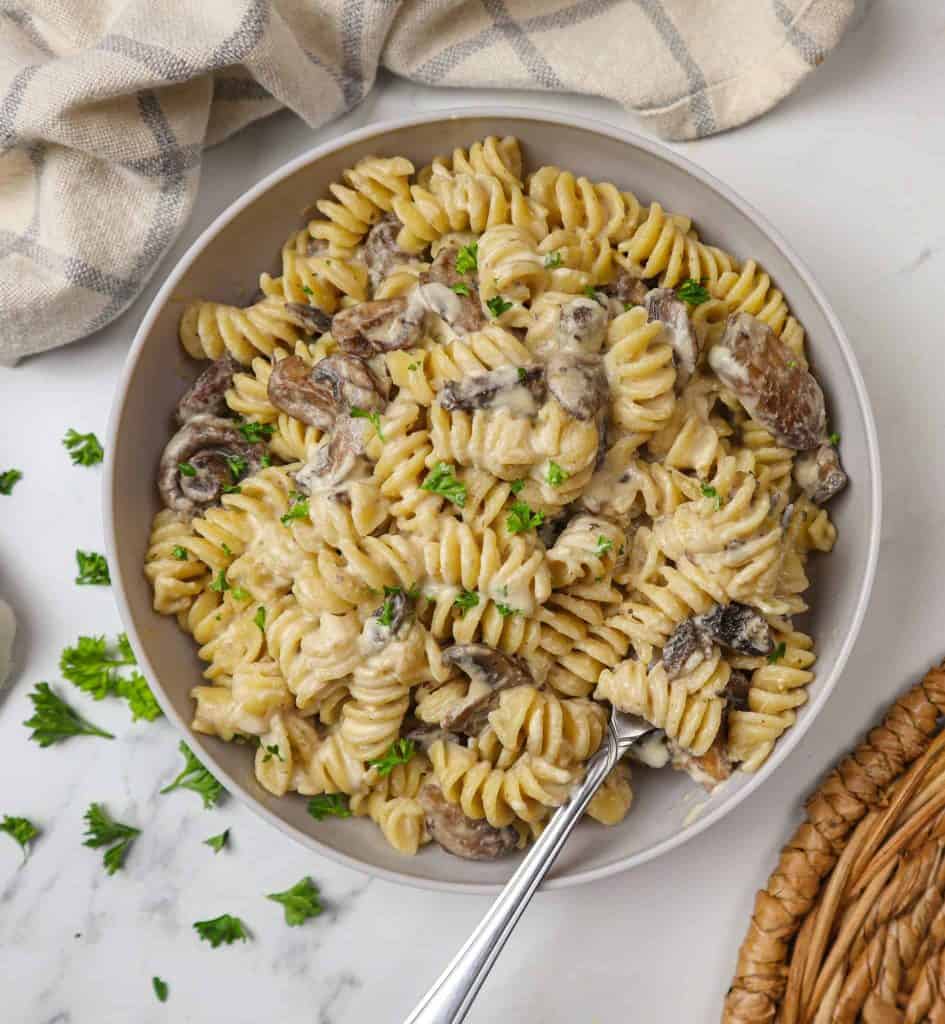 Lobster Alfredo
This Lobster Alfredo recipe is loaded with tender chunks of lobster meat, salty Parmesan cheese, and a velvety alfredo sauce. It's perfect for date night, entertaining, and even special occasions like Christmas, New Year's, and Valentine's Day!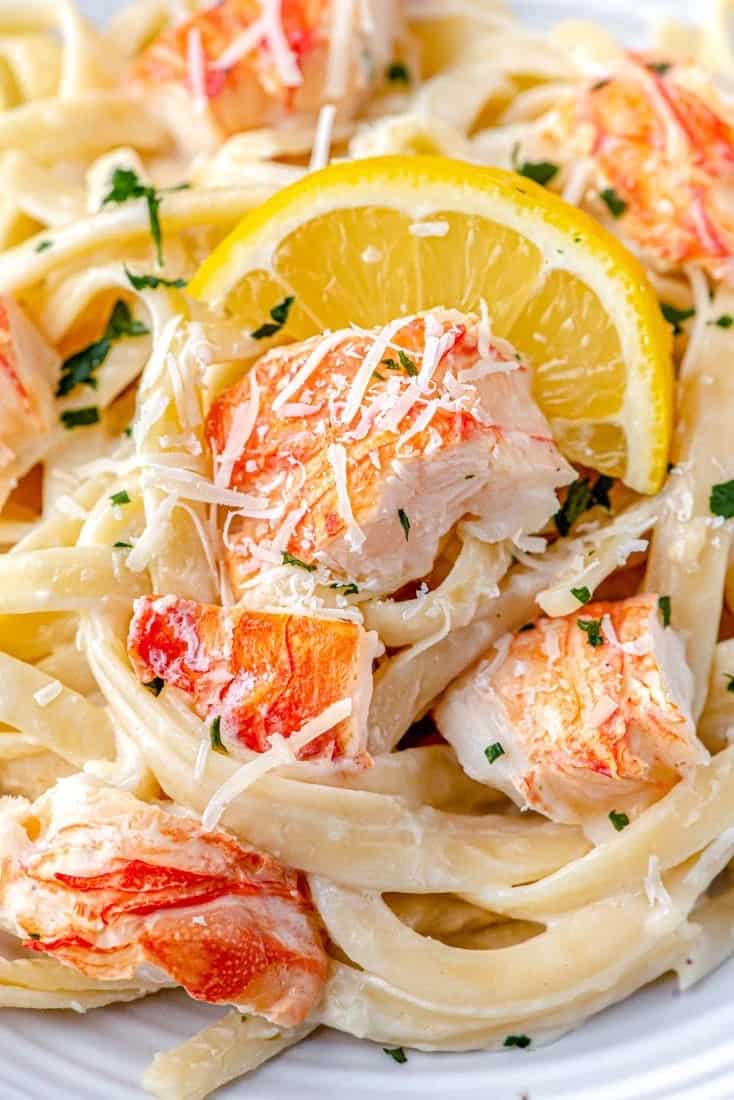 Chicken Alfredo Pierogi Casserole
Everyone who tries this easy baked casserole made from frozen pierogies raves about how amazing it is! This comfort food dinner recipe is loaded with chicken, bacon, Alfredo sauce, onions, mushrooms and pierogies.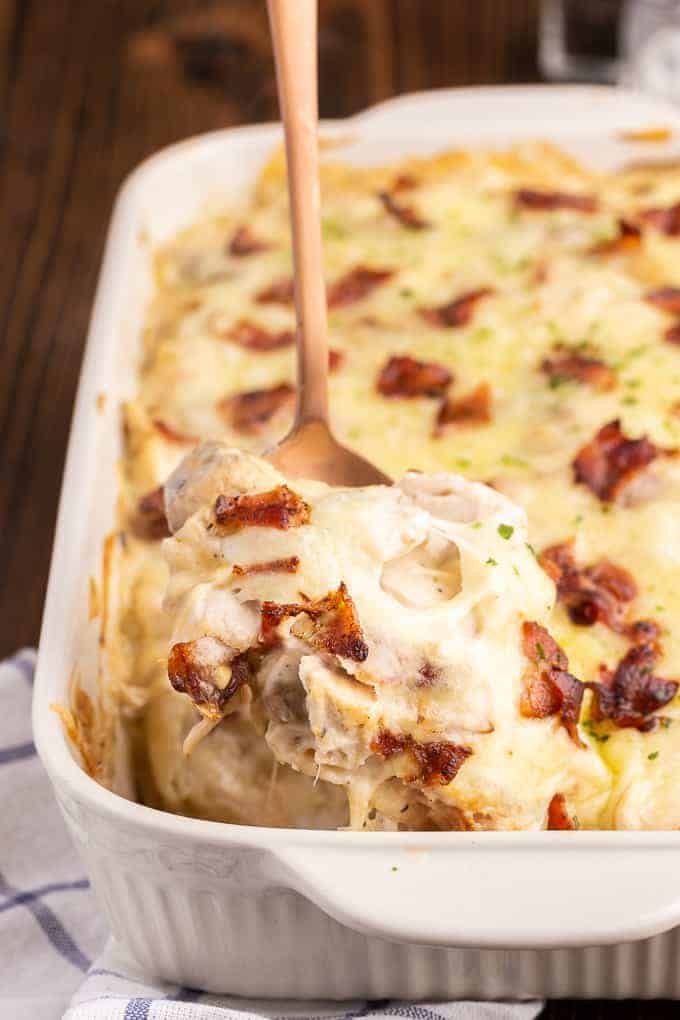 Garlic Alfredo Cheese Tortellini
This Garlic Alfredo Cheese Tortellini is creamy and garlicky and comes together in less than 30 minutes. A perfect pasta dish that's easy to throw together for a weeknight meal.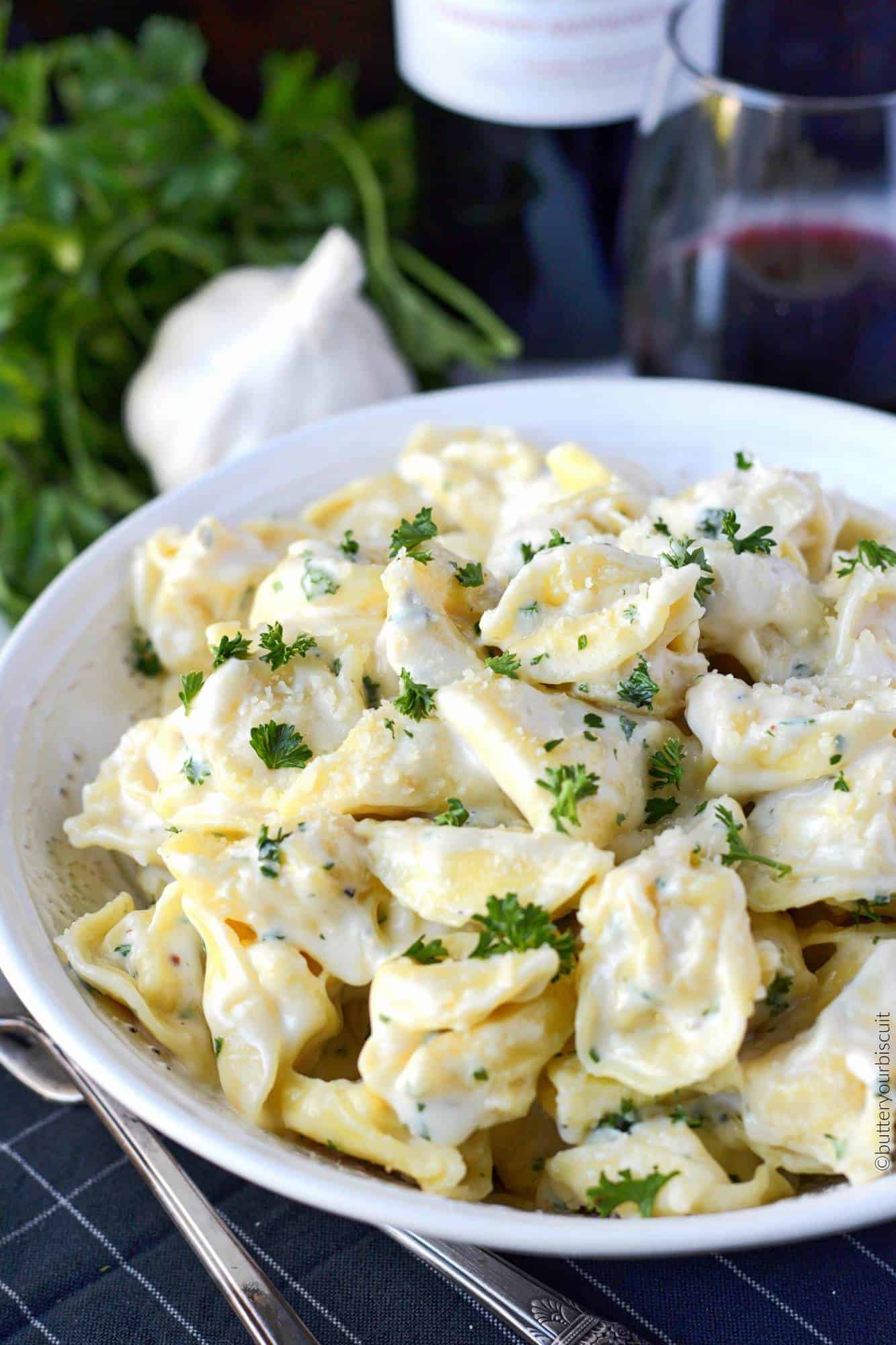 Sausage Alfredo Pasta
Creamy, Sausage Alfredo Pasta is a quick and versatile dinner recipe that is on the table in under 30 minutes! Noodles are tossed in a hearty, cheesy, alfredo sauce and sausage for an easy, satisfying meal.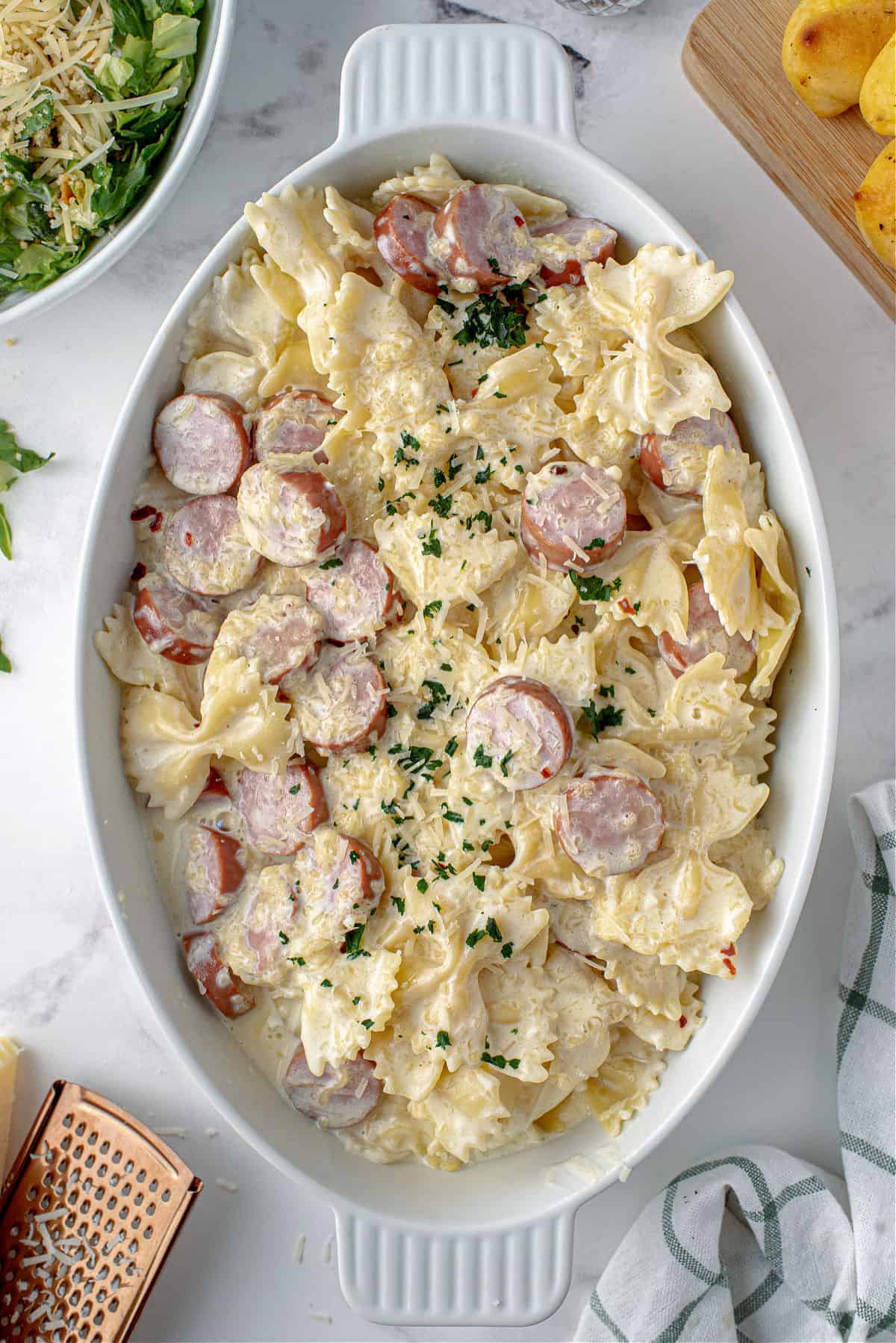 More Dinner Recipes