Best Uplifting Quotes to Encourage and Motivate You
This post and its photos may contain affiliate links. As an Amazon associate, I earn from qualifying purchases.
I love encouraging and uplifting quotes. And at this moment in time, we could all do with a little motivation, as I'm sure you'd agree…
This is my current list of quotes, and I will continue to add to it as we go. Please enjoy!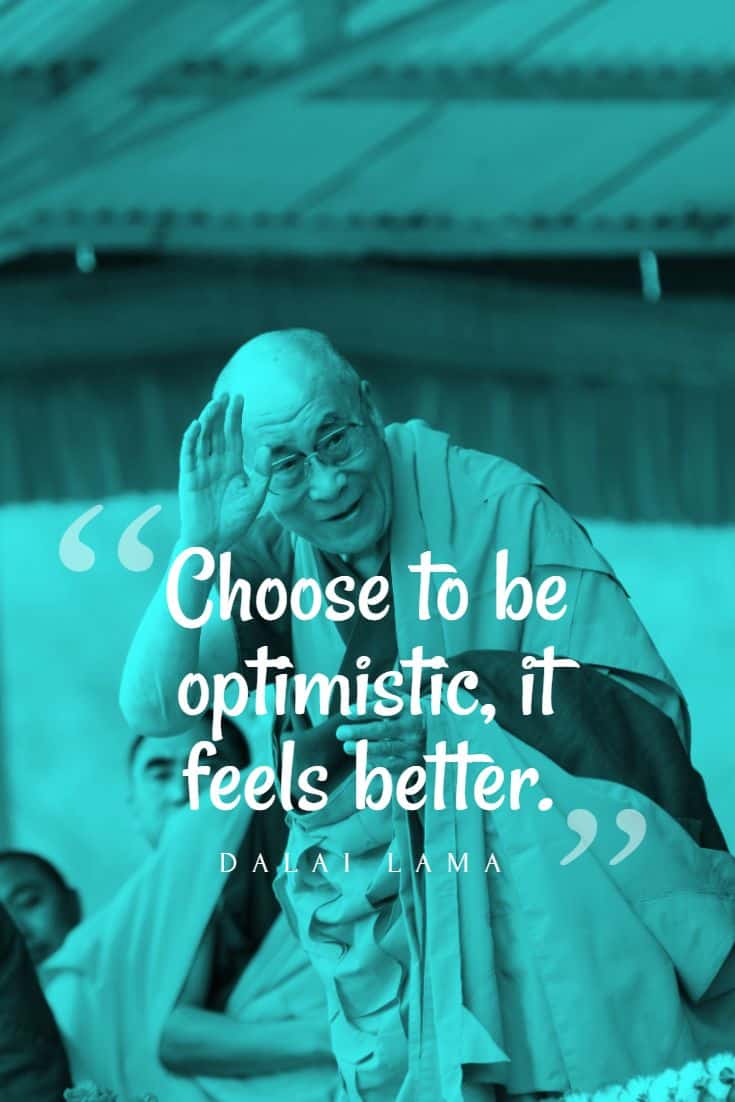 "Choose to be optimistic, it feels better." ― Dalai Lama
"Try to be a rainbow in someone else's cloud." — Maya Angelou
"One thing at a time. Most important thing first. Start now." ― Caroline Webb
"People see God every day; they just don't recognize Him." — Pearl Bailey
"The future belongs to those who believe in the beauty of their dreams." ― Eleanor Roosevelt.
"If you see someone without a smile, give them one of yours." — Dolly Parton
"You must be the change you wish to see in the world." — Mahatma Gandhi
"No one is perfect — that's why pencils have erasers." — Wolfgang Reibe
"You may have to fight a battle more than once to win it." ― Margaret Thatcher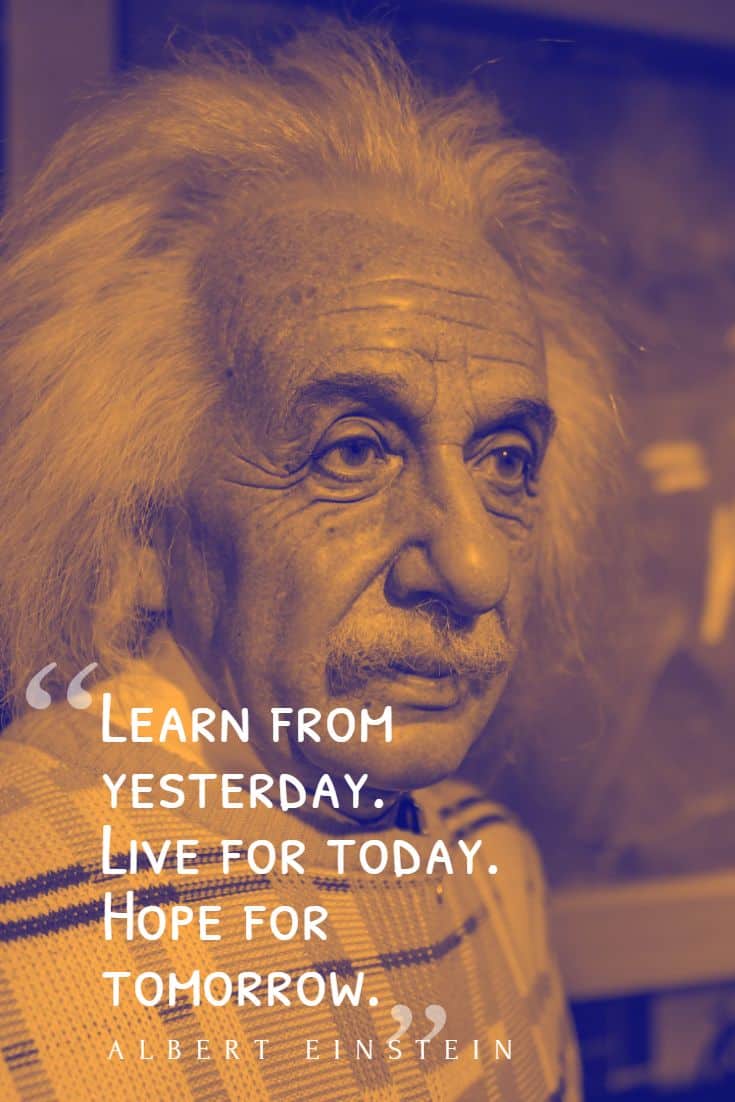 "Learn from yesterday. Live for today. Hope for tomorrow." — Albert Einstein
"Never give up on what you really want to do. The person with big dreams is more powerful than one with all the facts." — Albert Einstein
"It doesn't matter how slow you go as long as you don't stop." — Confucius
"Showing gratitude is one of the simplest yet most powerful things humans can do for each other." — Randy Pausch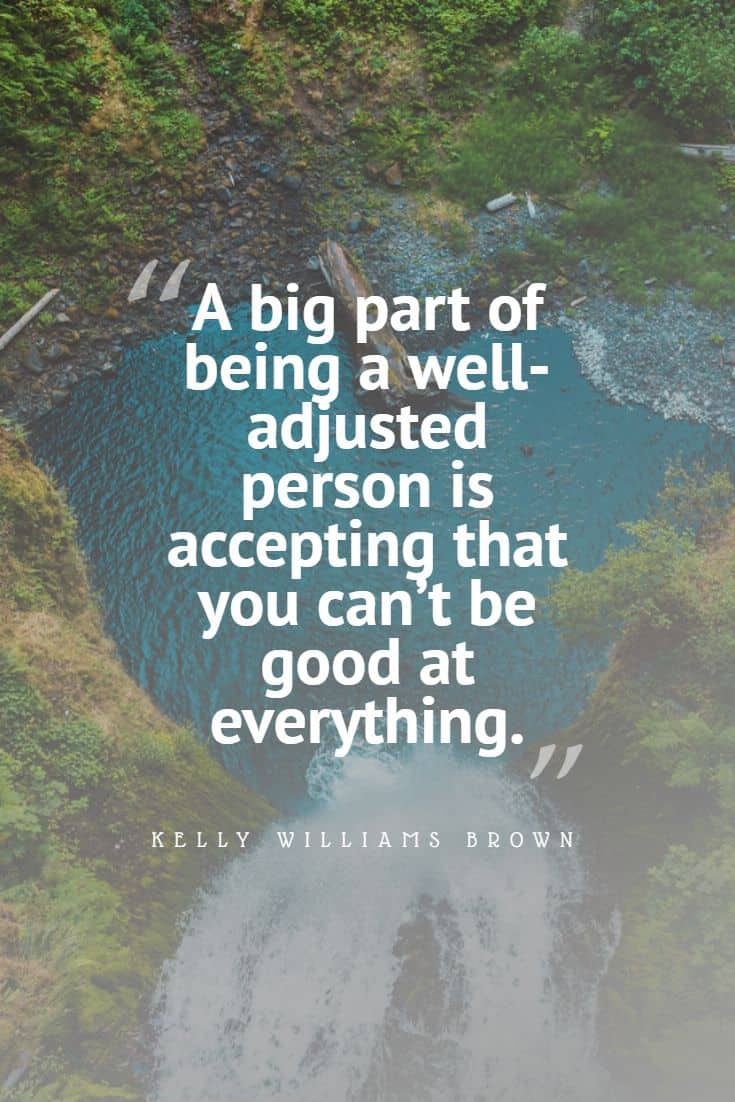 "A big part of being a well-adjusted person is accepting that you can't be good at everything." ― Kelly Williams Brown
"A successful man is one who can lay a firm foundation with the bricks others have thrown at him." ― David Brinkley
"Be the attitude you want to be around." ― Tim DeTellis
"Believe that life is worth living and your belief will help create the fact."
― William James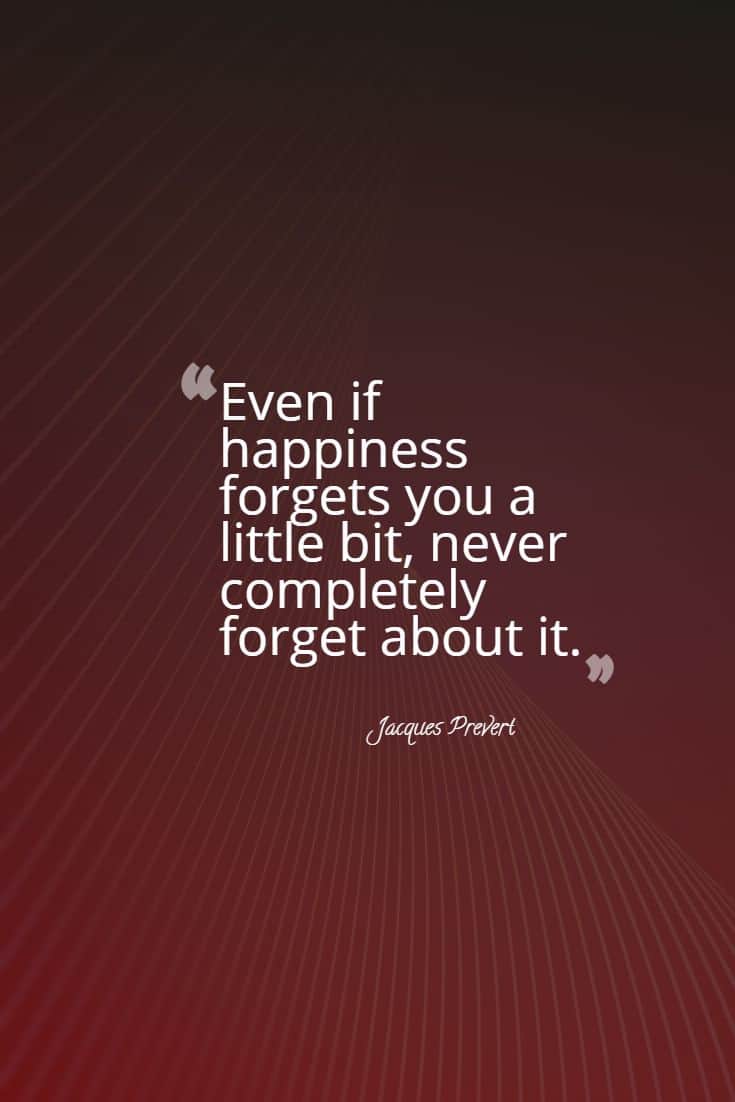 "Even if happiness forgets you a little bit, never completely forget about it." ― Jacques Prevert
"In three words I can sum up everything I've learned about life. It goes on." ― Robert Frost
"It doesn't matter how slow you go, as long as you don't stop." ― Confucius
"Success is the sum of small efforts, repeated day-in and day-out." ― Robert Collier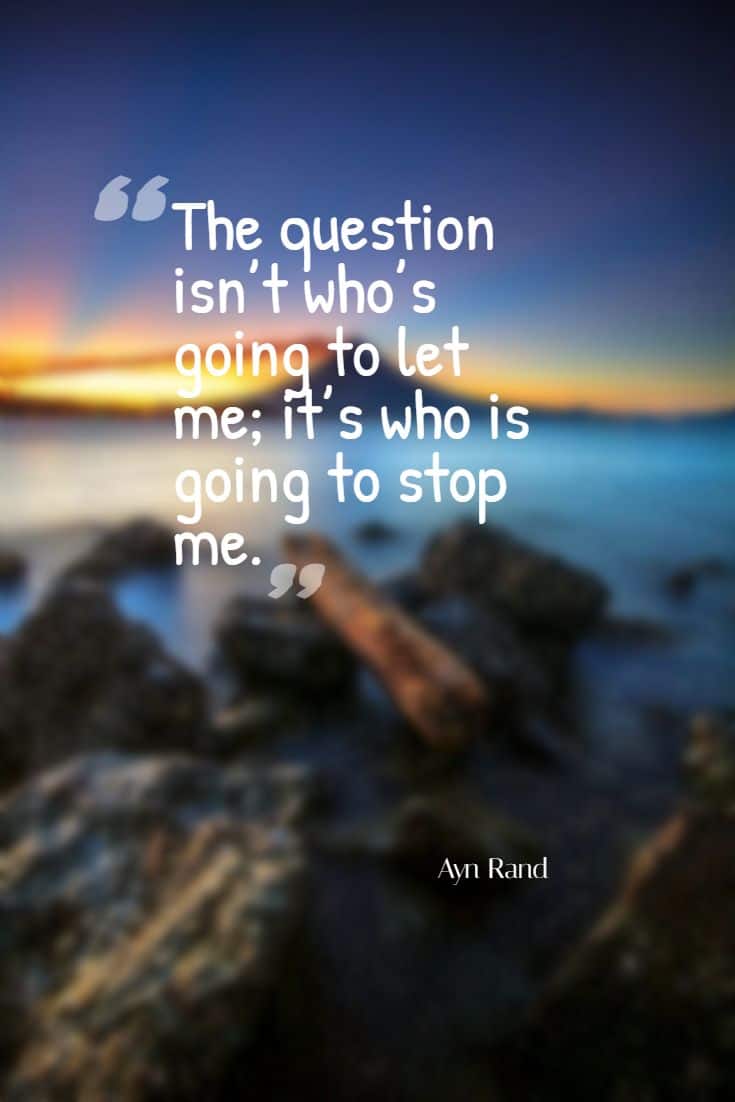 "The question isn't who's going to let me; it's who is going to stop me." ― Ayn Rand
"You are today where your thoughts have brought you; you will be tomorrow where your thoughts take you." ― James Allen
"The meaning of life is to find your gift. The purpose of life is to give it away." ― Anonymous
"Life is full of screwups. You're supposed to fail sometimes. It's a required part of the human existence." ― Sarah Dessen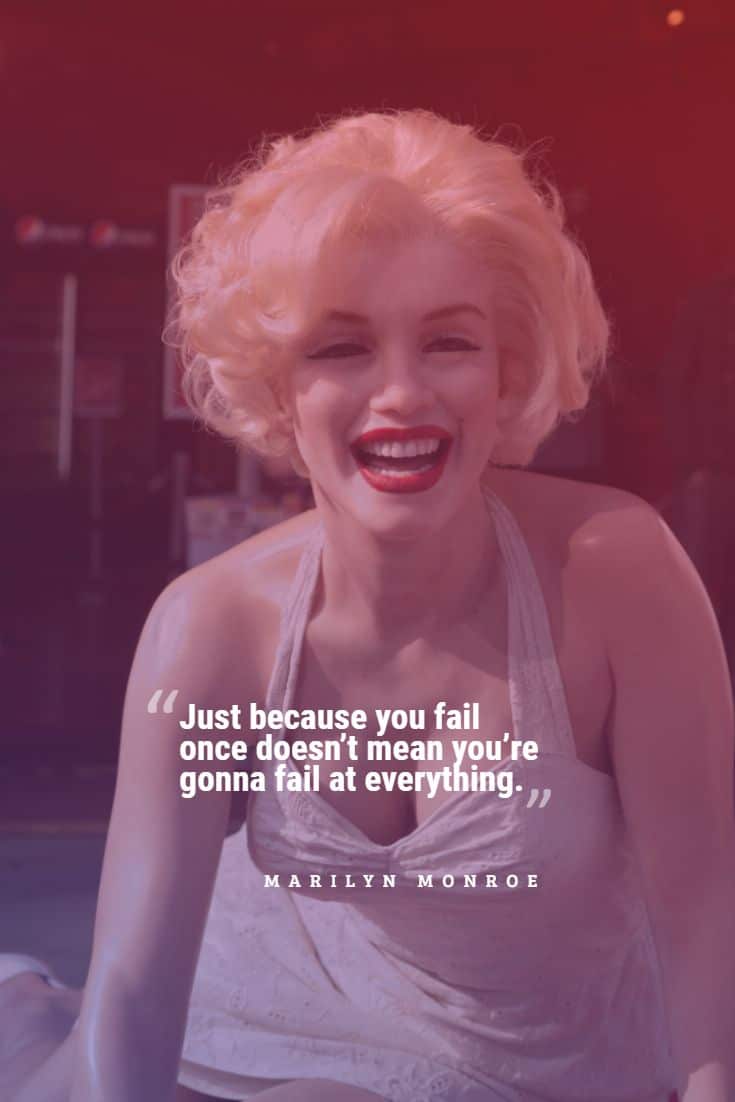 "Just because you fail once doesn't mean you're gonna fail at everything." ― Marilyn Monroe
"You've got to get up every morning with determination if you're going to go to bed with satisfaction." ― George Lorimer
"Courage doesn't always roar. Sometimes courage is the quiet voice at the end of the day, saying, "I will try again tomorrow." ― Mary Anne Radmacher
"In times of pain, when the future is too terrifying to contemplate and the past too painful to remember, I have learned to pay attention to right now. The precise moment I was in was always the only safe place for me." ― Julia Cameron
"If it's not exactly like you thought it would be, you think it's a failure. What about the spectrum of colors in between." ― Sara Evans
"To succeed, you have to do something and be very bad at it for a while. You have to look bad before you can look really good." ― Barbara DeAngelis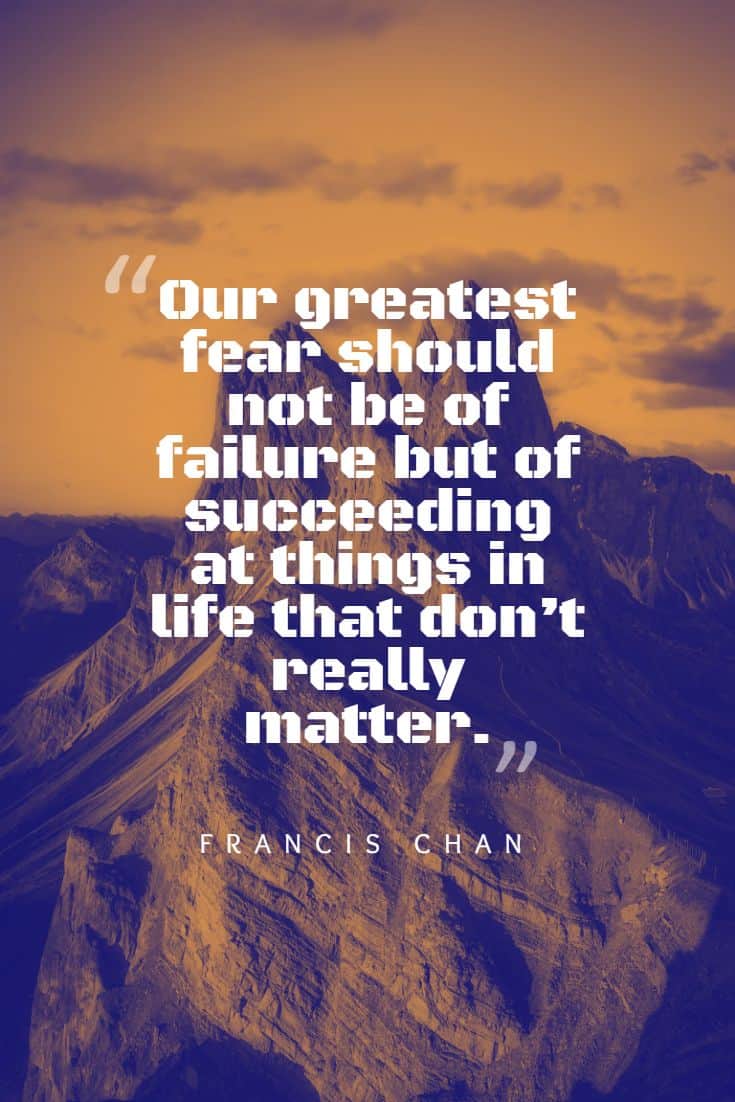 "Our greatest fear should not be of failure but of succeeding at things in life that don't really matter." ― Francis Chan
"Light tomorrow with today." ― Elizabeth Barrett Browning
"If you don't like something change it; if you can't change it, change the way you think about it." ― Mary Engelbreit
"What a wonderful life I've had! I only wish I'd realized it sooner." ― Colette
"If you embrace your flaws, nobody can use them against you." ― Cara Alwill Leyba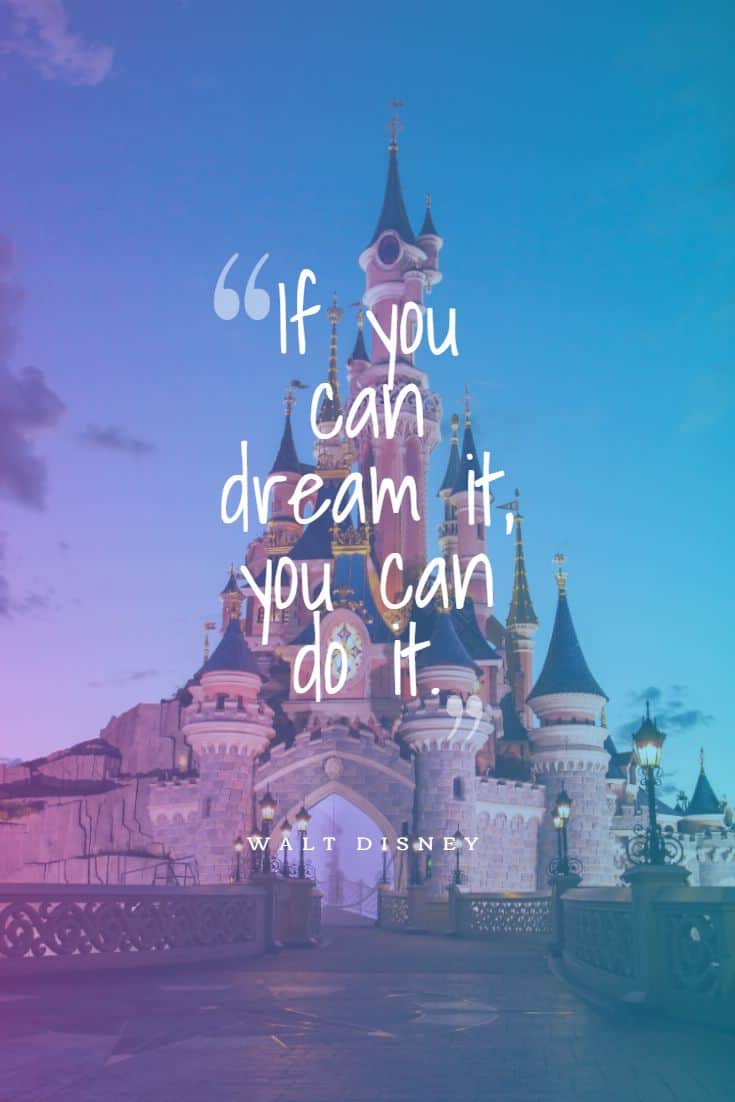 "If you can dream it, you can do it." ― Walt Disney.
"Success is a journey not a destination." ― Ben Sweetland
"Small opportunities are often the beginning of great enterprises." ― Demosthenes
"Always concentrate on how far you have come, rather than how far you have left to go. The difference in how easy it seems will amaze you." ― Heidi Johnson
"If one advances confidently in the direction of their goals and endeavors to live the life that they have imagined, they'll meet with success unexpected in common hours." ― Henry David Thoreau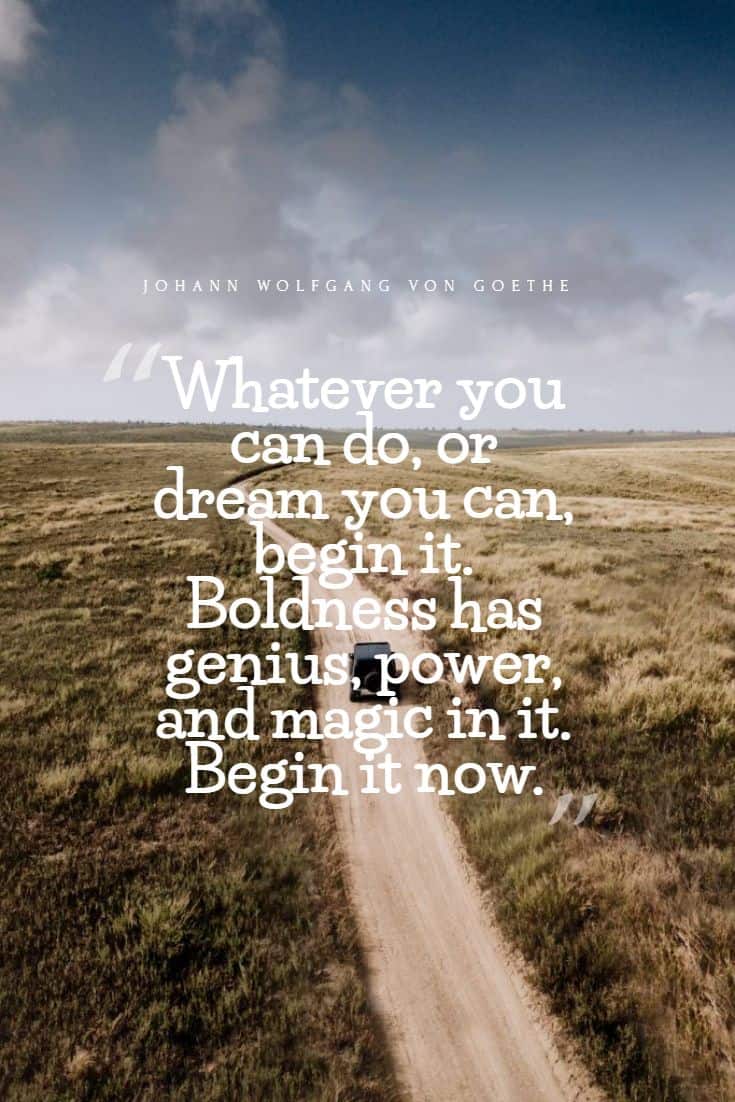 "Whatever you can do, or dream you can, begin it. Boldness has genius, power, and magic in it. Begin it now." ― Johann Wolfgang von Goethe
"Twenty years from now, you will be more disappointed by the things you didn't do than by the ones you did do. So throw off the bowlines. Sail away from the safe harbour. Catch the trade winds in your sails. Explore. Dream." ― Mark Twain.
"The journey of life is towards freedom. A bird cannot hold its perch and fly. Neither can we grasp anything and be free." ― Deborah Adele.
"You have to love yourself because no amount of love from others is sufficient to fill the yearning that your soul requires from you." ― Dodinsky
"As soon as you honor the present moment, all unhappiness and struggle dissolve, and life begins to flow with joy and ease." ― Eckhart Tolle
"If you are distressed by anything external, the pain is not due to the thing itself but to your own estimate of it; and this you have the power to revoke at any moment." ― Marcus Aurelius
"The men who try to do something and fail are infinitely better than those who try to do nothing and succeed." ― Lloyd Jones
"This above all: to thine own self be true." ― William Shakespeare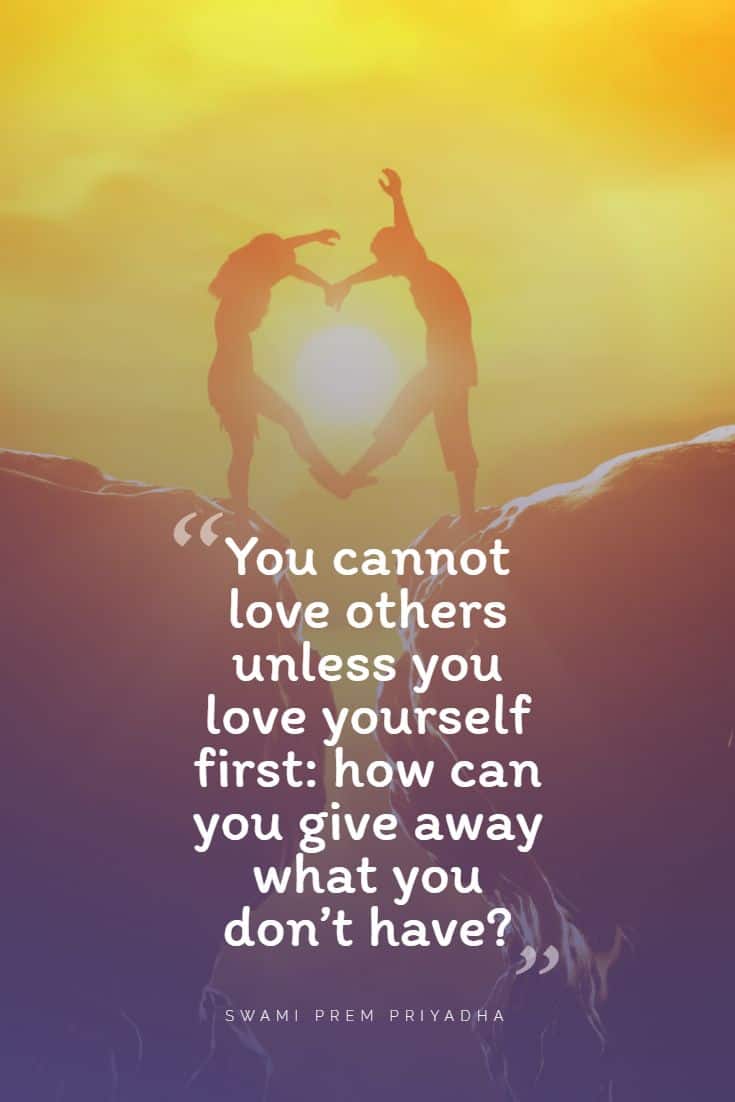 "You cannot love others unless you love yourself first: how can you give away what you don't have?" ― Swami Prem Priyadha