Summer Must-Haves For Your Family
By: Vickie | Updated: 19th May 2022
Looking for ideas to help prepare your home for summer? These items are must-haves for any home and should be stocked to help protect your family from a summer heatwave or power outage.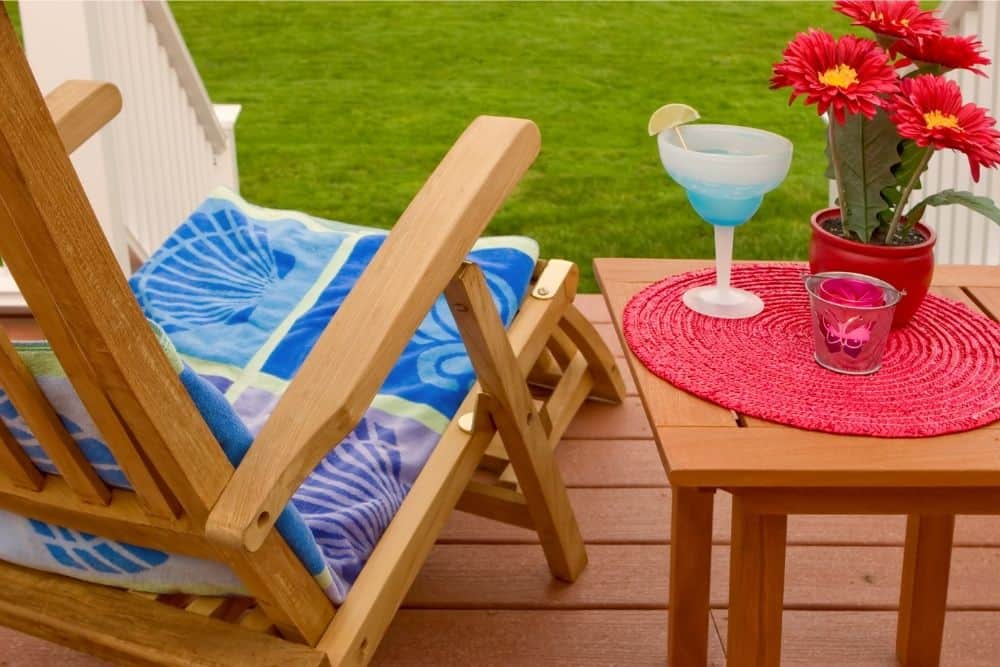 Small steps like these items can help make your home more comfortable in the summer and prepare you for just about anything that comes your way so even record-breaking heat can't ruin your fun.
Summer must-haves for your home
While most of these may not have ever been on your radar for summer before they can help make summer easier, more enjoyable, and safer so you can get the most of your summer for you and your family.
Extra towels
In the summertime, you are bound to want to go enjoy water activities whether it be a pool or sprinkler in your own backyard or a trip to the beach. Stocking extra towels in your house is a great way to ensure that you have what you need for a bit of impromptu fun.
A drying rack to hang towels after use to help prevent mold and mildew can make a great addition to your home that helps to make your laundry easier to keep on top of during the busy summer months.
Ice cream maker or freezer pop molds
Making your own summer treats is not only fun and economical it is a great way to improve your health by choosing healthier treats.
With a home ice cream maker or freezer pop molds, you can keep your house stocked with fun stuff using wholesome ingredients like fresh fruit and yogurt. If you have kids this can become even more valuable.
Water filter
A quality water filter allows your family to enjoy the best water possible without spending large amounts of money on plastic bottles you will be picking up all day long. This can be a great way to reduce stress and work for you during the hot summer.
Extra fans
Even if you have central air, keeping extra fans in the house allows you to have a backup plan should your system need help to keep your home cool.
This can be particularly important if you live in an area where power is often reduced to where these systems can not run during heat waves to help sustain the grid. Fans use much less power and can help keep things from warming up while you wait for the system to be able to kick back on.
Power generator
Many families have learned the hard way value of having a generator on hand. In dangerous heat losing power can be devastating to families with young children and elderly adults.
Keeping a generator on hand can allow you to run fans to keep cool and keep your freezer not only frozen but able to continue to freeze water so you can keep cool when you need it most. This can be vital to keeping your food fresh and used for cooling your family down by placing frozen bottles of water in front of fans.
Refresh your first aid kit
While you should have a first aid kit in your home year-round summer tends to make it necessary more often with all of the activity.
Restock anything that is getting low and add in a bottle of aloe after sun lotion for treating sun burns quickly. While doing this check to be sure the first aid kit in your car is refreshed as well.
Thermal blackout curtains
Help keep your home cool and lower your power bills by adding thermal blackout curtains to your windows. If you only do some windows focus on the south-facing side that receives the most sunlight on a daily basis.
Screen doors
If your screen doors do not have screens consider gathering the supplies at your local hardware store to repair your screen doors These screens allow you to keep your main door open allowing air to flow in without having to worry about insects coming in and biting you.
With the many diseases that mosquitoes carry this is important to your family's overall health. If you do not have a screen door you can purchase screen curtains to help reduce insects in the house for less than installing a screen door
Cooking tools
When the summer heat has rolled in you do not want to have to kick on your oven for cooking. This can drastically limit your cooking options.
Getting cooking tools like an Instant Pot, slower cooker, or Airfryer is a great way to give you alternative cooking options that not only do not heat up your home as much as the oven but can be taken outside for cooking to help prevent heating your home even further on a hot summer day.
As always a grill with either a stock of charcoal or propane is a great thing to keep on hand over the summer for eating outside in the heat or having a backup option for cooking should the power go out.