10 Spectacular Beaches In Jamaica
By: Vickie | Updated: 4th July 2022
The Caribbean nation of Jamaica specializes in soft sand and turquoise waters, and with over 200 miles of gorgeous shoreline, Jamaica boasts some of the most spectacular beaches in the world!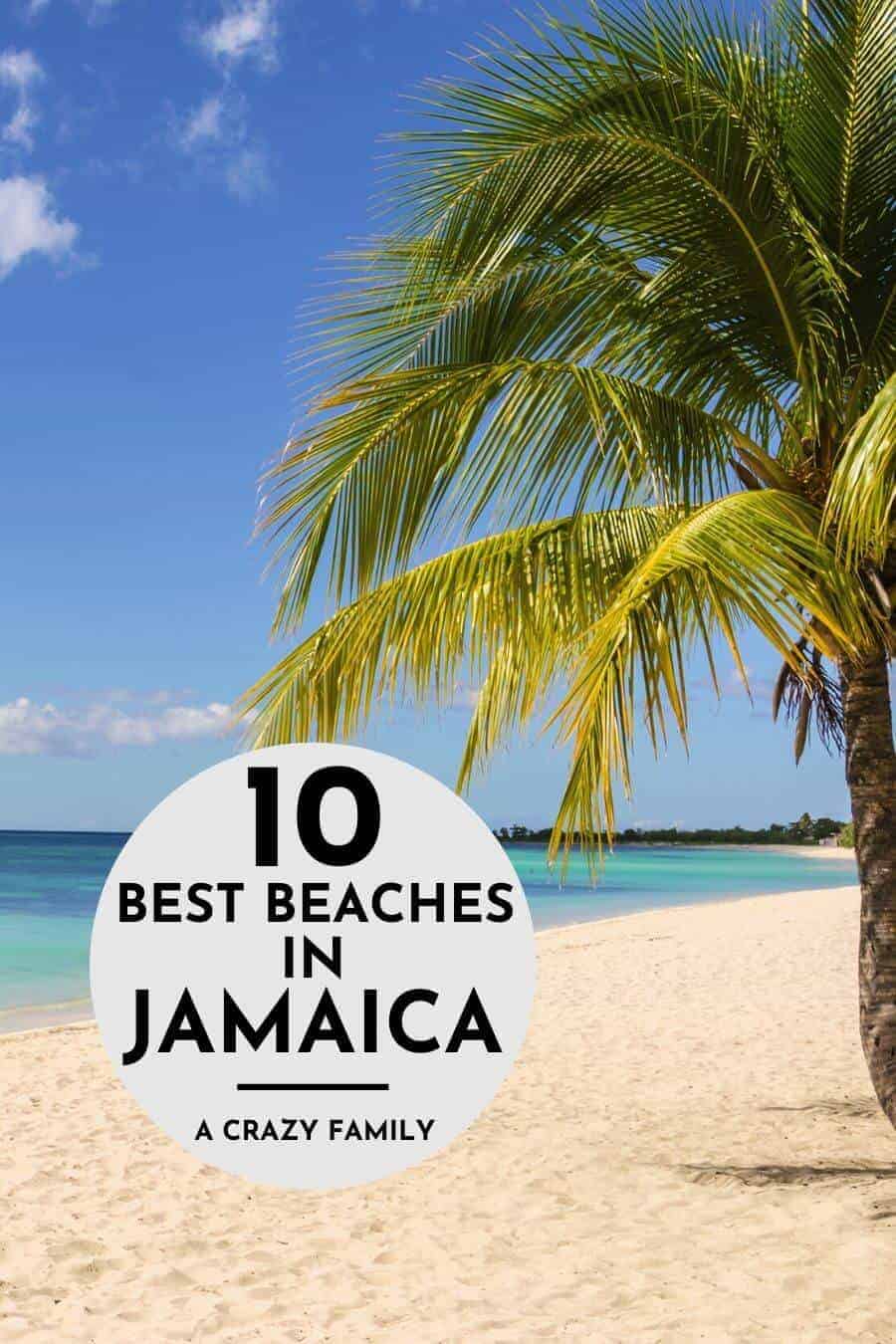 Jamaica's Top Ten Beaches
Practically any type of seaside you're seeking can be found here, ranging from kid-friendly coves to powerful surfing waves to party areas.
1. Doctor's Cave Beach
In the heart of Montego Bay, this beach is 5 miles of white sand and clear water, a family favorite. You'll find a beach bar, changing rooms, showers, and concession stands. It's usually fairly crowded.
A favorite pastime here is snorkeling on the coral reef just offshore. This is Jamaica's most historic beach.
2. Frenchman's Cove
A small, secluded beach at Port Antonio, protected by rocky cliffs and lots of trees. This is a great beach for swimming, body surfing, and boogie boarding.
A cold, clear stream feeds into the cove, making the water here a light crystal green. Rent a chair, order a drink, and have lunch on the sand. There's a small fee for beach access – about $5 U.S. – but it's definitely worth it!
3. Walter Fletcher Beach
Another Montego Bay beach, this stretch has a calm surf and is great for kids. It's a good mix of seclusion and activities. There's always something going on here!
While family-friendly, this is also a good place to meet people, including singles.
4. Dunn's River Beach
Located in Ocho Rios near the famous falls, this beach is covered with soft red sand. The cold water from the river flows into the ocean here, creating a delightful mixture of warm and cool currents.
This is a wonderful swim beach for children since there's no strong undertow. Visit the falls while you're in the neighborhood!
5. Blue Lagoon Beach
This gem in Port Antonio is blessed with shimmering blue water and calm surf. It's one of the best swim beaches for kids on the island. The area seems practically undisturbed by man!
6. Seven Mile Beach
Located in Negril, this long stretch of golden sand has quiet areas, noisy party places, and designated spots for nudists.
Often included among lists of the top 10 beaches in the world, the shoreline is protected by an extensive sandbar, and the old lighthouse stands guard at one end. It's frequented by vendors and musicians. It's also home to the famous Rick's Cafe and the amazing cliff divers.
7. Boston Bay Beach
This Portland beach has the biggest waves in Jamaica, so it's a favorite with surfers. Surfing equipment is rented on the beach, which is also dotted with almond trees and snack stands.
Be sure to sample the jerked pork! This beach is rarely crowded.
8. Treasure Beach
Located on the southwest coast, this is another great surfing beach, with dramatic scenery. It's uncrowded, with lots of sunshine, but strong currents make swimming precarious for kids. You'll find several beach cafes here.
Treasure Beach is a favorite with local fishermen, so it's a nice place to get to know the locals.
9. Long Bay Beach
Another favorite of the surfing crowd, Long Bay, near Portland, generally has the most consistent waves in Jamaica. This is also the longest white sand beach on the island and is largely undeveloped. This quaint village beach is flanked by stunning green hills.
10. James Bond Beach
Near Port Maria, this area was popular with Ian Fleming, the creator of James Bond. The beach has white sand and some of the clearest water in the world.
Reggae music is almost always found here. Visitors enjoy kayaking, snorkeling, and renting glass-bottom boats to observe the coral and its unique marine community.