National Princess Day: November 18
This post and its photos may contain affiliate links. As an Amazon associate, I earn from qualifying purchases.
Princess Day celebrated every year on November 18th, is a day dedicated to the idea that everyone can be a princess no matter who they are. Read more about what Princess Day is and how you can take part in being a princess for a day.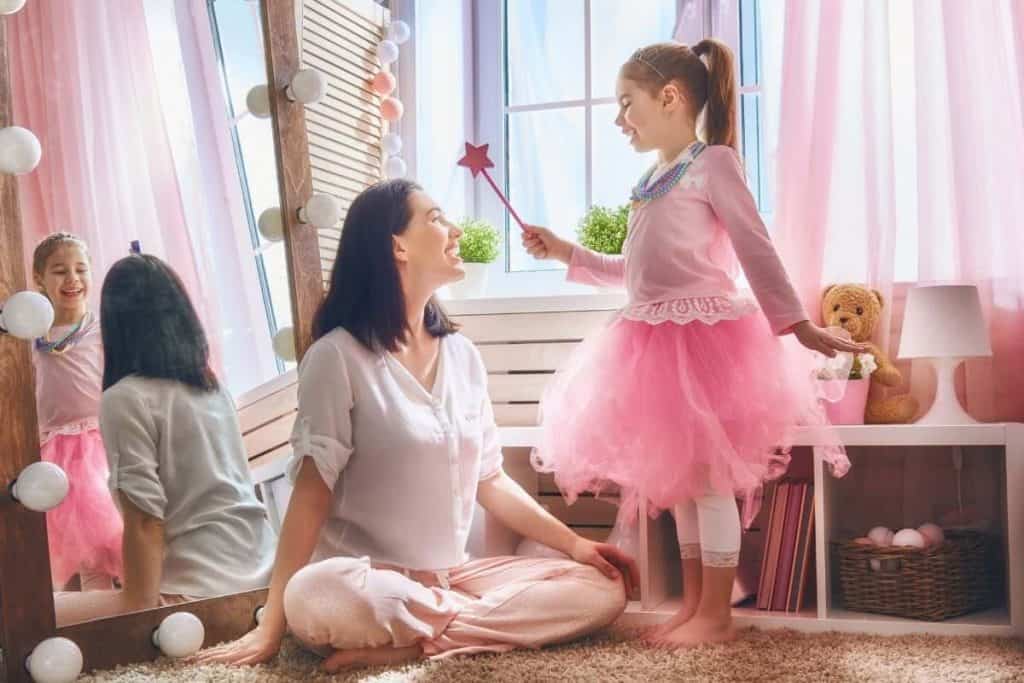 Behaving like a princess is work. It's not just about looking beautiful or wearing a crown. It's more about how you are inside.

Julie Andrews
Who doesn't dream of being a princess? Everyone has a favorite princess and dreams of being treated like one. Princesses can come from anywhere, and no matter what, princesses are always true to who they are.
Princess Day is all about celebrating just how fabulous we all are and pampering ourselves. We all deserve to be treated like princesses, even if it is just for a day!
How To Celebrate National Princess Day
Help children everywhere know how easy it is to be a princess by letting everyone know that it's Princess Day!
Host a party and play dress-up.
For kids, stick to a princess-themed party with castles, crowns, and princess-inspired foods (cupcakes, cookies, brownies, cake). From princess-inspired foods to wearing a crown, there are lots of ways to add a fun princess touch to the day.
For adults, focus on sparkly decor and a lot of regal touches. Pink cocktails are a must! Get all of your friends to dress up as princesses too. After all, who doesn't love a bit of dress-up?
Act like a princess
Make sure that you remind the world of just how fabulous you are. After all, princesses are known for the way they eat, sit, talk, and walk!
Ensure that everyone is aware of your royal presence and act like the true princess you are for the day.
Spend time watching movies and shows about princesses
There are so many different options available here. Watch the most famous Disney princesses, from Snow White to Rapunzel to Sleeping Beauty. Or one of the more recent princesses like Elsa from Frozen and Moana.
There are lots of other films, too, including The Princess Diaries. Or, perhaps a film or documentary about the real princesses of the world?
Free Princess Printables
Check out this fun Princess and Pets Trace-Color-Learn Pack with ten princess coloring pages. Each princess has her pets; can you count and color them all?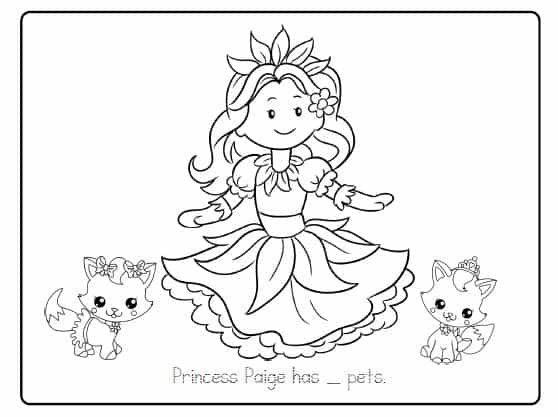 Why We Love National Princess Day
It celebrates healthy personality traits
Princesses are inspiring because they typically kick butt while still being poised, confident, and kindhearted. However, feeling and embodying those traits is not always easy, and this day reminds us to get in touch with our inner princess who's ready to rule the world.
It's an opportunity to feel special
National Princess Day gives us non-royalty folks a reason to step out of our norms. However you choose to celebrate, thanks to this day, you can dress up, take control, and be the heroine.
Check out more reasons to celebrate this November!