Tips on How to Keep Your Home Cozy After Christmas
By: Mornings on Macedonia | Updated: 25th March 2022
If you're wondering if you can still have a cozy home after all the Christmas decor is down, then the answer is yes! I have outlined a few tips and tricks for y'all to use if you're still craving the cozy glow feeling of Christmas.
The Christmas tree may be put up, but that doesn't mean you have to sacrifice that feeling! Learn how to make your home cozy and implement it all year round. Especially during these harsh Winter months!
Keep your Greenery and Plain Trees Out as Winter Decor
I still have a lot of my plain bottle brush trees out and I think they look perfect for Winter. I didn't want to jump straight into Spring decor, so I think having a lot of deep greens out around the house makes it feel more cozy while still keeping in touch with the season.
Using pine or evergreen needles are a great way to do this as well. You can display them in a jar or a vase or anything simple, the possibilities are endless!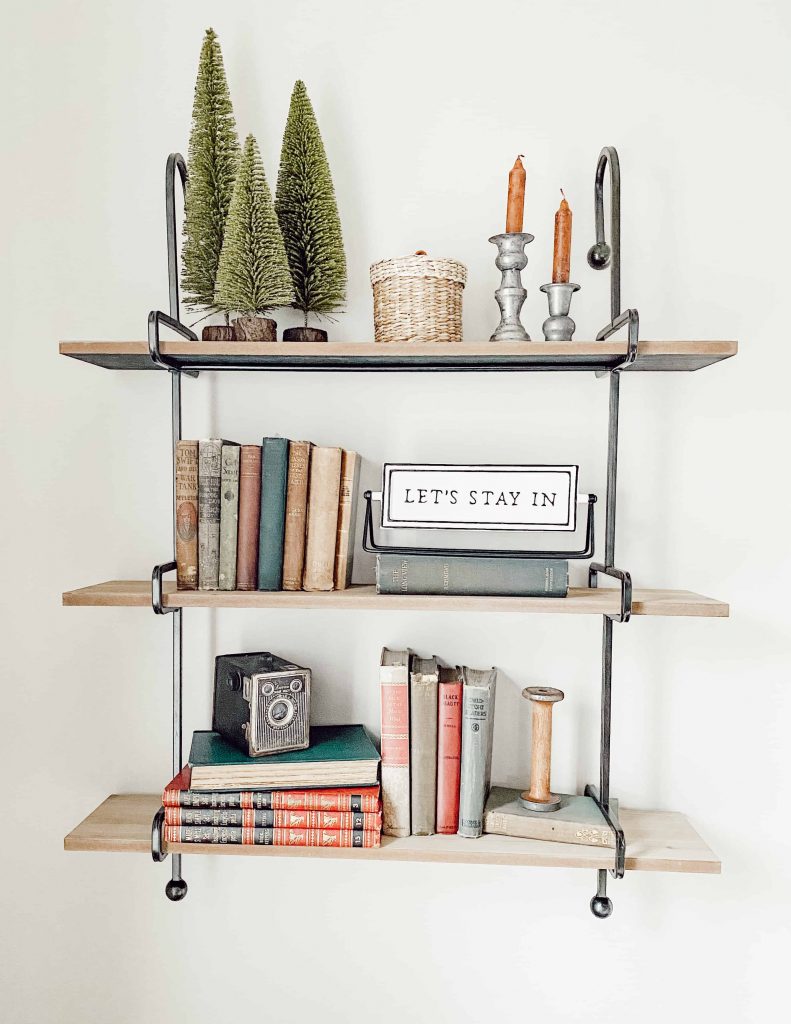 I am also leaving my pine garland in my dough bowl out a little longer too. I think it's the perfect step before getting into Valentine's or Spring decor. I added some antique brass candlesticks and candles to bring in a warm cozy glow for a romantic dinner at home.
I even took apart the dried orange garland I had hanging up during Christmastime and placed the orange slices all around it too for more texture.
I am loving the romantic, cozy feel that my winter dough bowl brings to my dining room this season!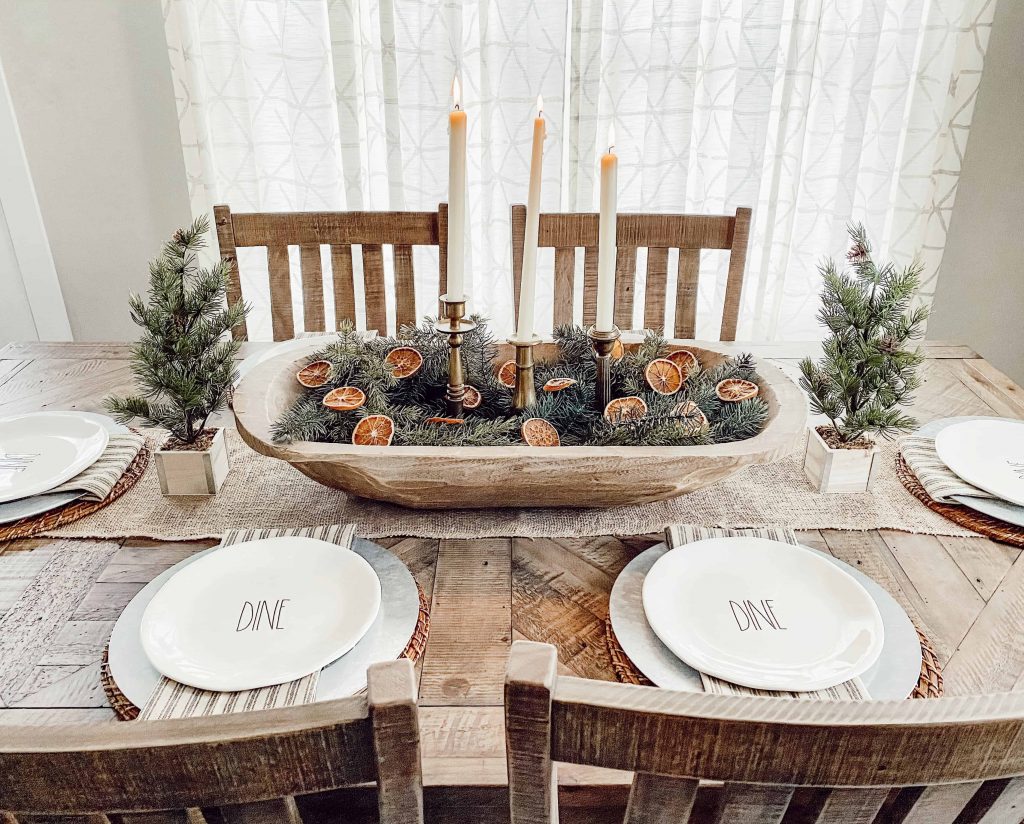 Use a lot of Texture
I like to add texture in mainly by using pillows and blankets. I love a good cable knit throw and decorative pillow. You can also use faux furs to make everything feel more warm and cozy inside too.
Another thing I like to do is to add a basket with a wicker or seagrass texture to place all my extra pillows and blankets inside of in the living room. That way you can just grab a blanket whenever you need that extra warmth and it keeps things nice and tidy when you are not using them.
I also keep extra blankets hanging up on a blanket ladder too. I love decor that is both useful and beautiful at the same time!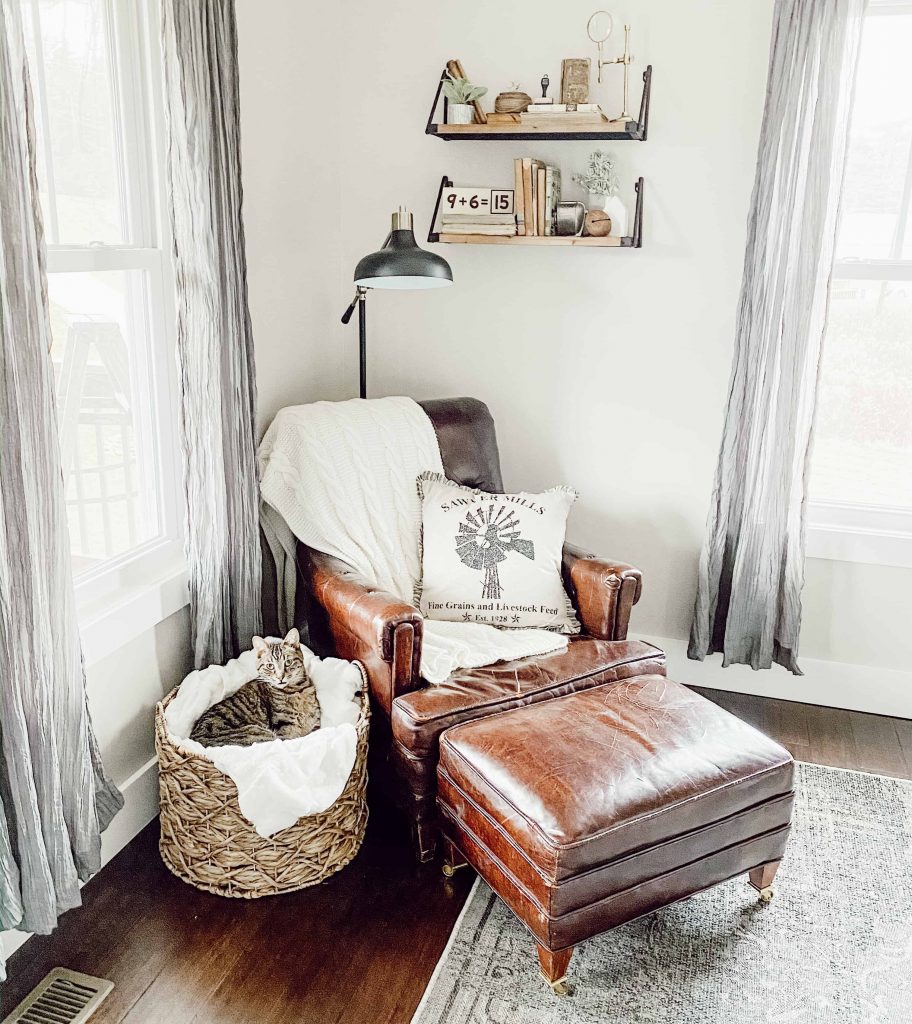 Use Warm Wood Tones
We have a lot of white and light gray colors in our home so I love to use wooden tones to balance it out.
Having a wooden piece of furniture against a white shiplap wall really pops and it also makes it feel more cozy and homey inside. It's also another good texture to use around the home.
I love the contrast it gives and it's so easy to do just by adding a simple wooden bowl or tray to any room in your home.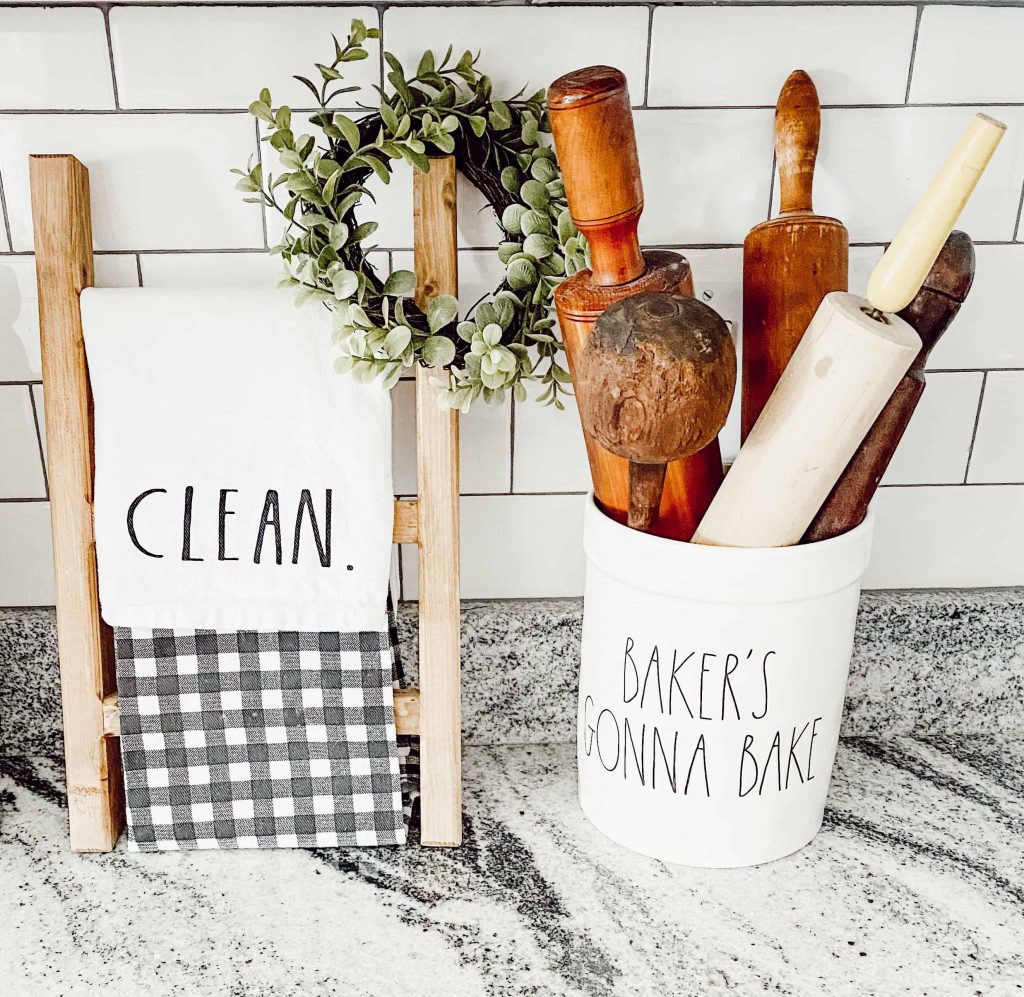 Find Ways to Use Cozy Lights
Whether they are string lights or a lamp, find a way to use something other than just regular overhead lighting. Just having that lighting alone can feel too much and I like to have a soft glow from another light source instead when I am at home relaxing.
I love to have the glow of a candle burning too. Not only does it make your space smell great, but it makes it look cozier too! My favorite candles to have burning are my Modern Forestry candles. Click here to learn more about those if you're interested!
I have also used string lights in lanterns or even in my centerpiece in my dining room to help keep a cozy glow in the house all year round. Another easy way to use string lights is to simply add them under a glass cloche too.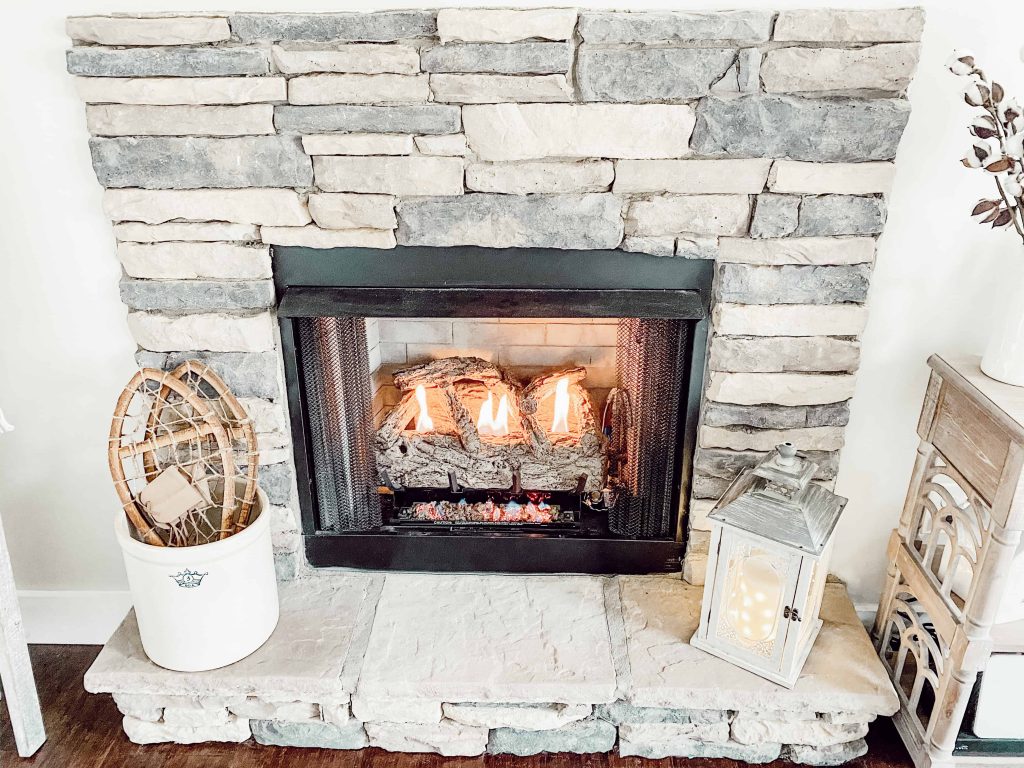 I hope these simple tips and tricks have inspired you and I hope you are able to make your home feel more cozy after reading this. There's nothing better than coming home from a hard days work to a nice, comforting and cozy home!
Let me know if you try out any of these ideas, or if you have an idea that I didn't mention above. I would love to hear them and I hope you all have a cozy day my friends!