Wake up your taste buds with these delicious and fiery jalapeno recipes! Anyone who loves Mexican or Southwest-style cuisine knows that jalapeños can't be beaten for flavor. Whether you like 'em raw, pickled, stuffed, or diced in a dish, if you're looking to spice up your life, jalapeños are the perfect way to do it!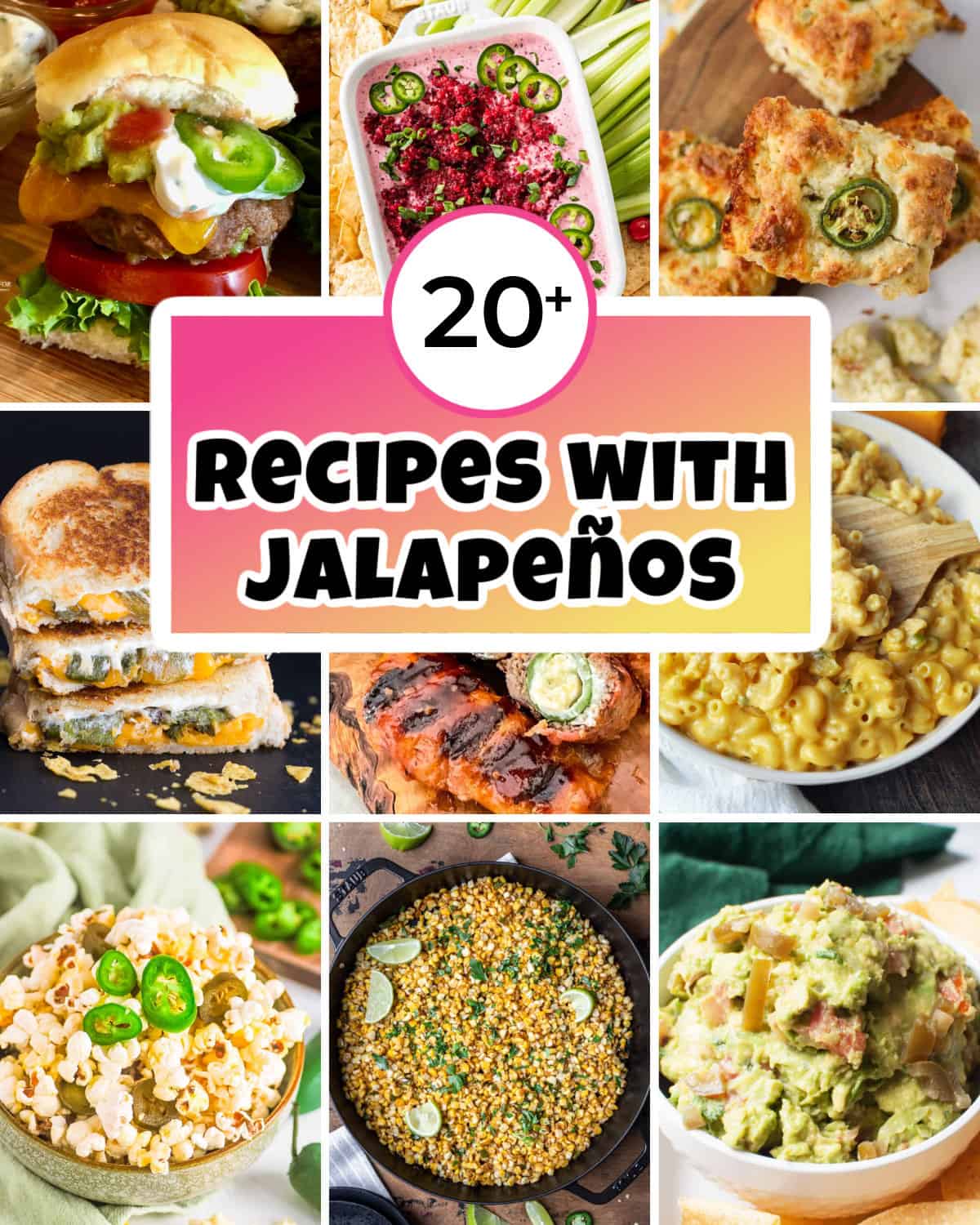 Jalapeno Recipes: The Heat is on!
Whether you love spicy food or want to spice up a dish, these jalapeno recipes are just what you need! We've compiled flavorful appetizers, main courses, side dishes, and even desserts that make great use of fresh jalapenos. So don't be afraid – get out there and try something new!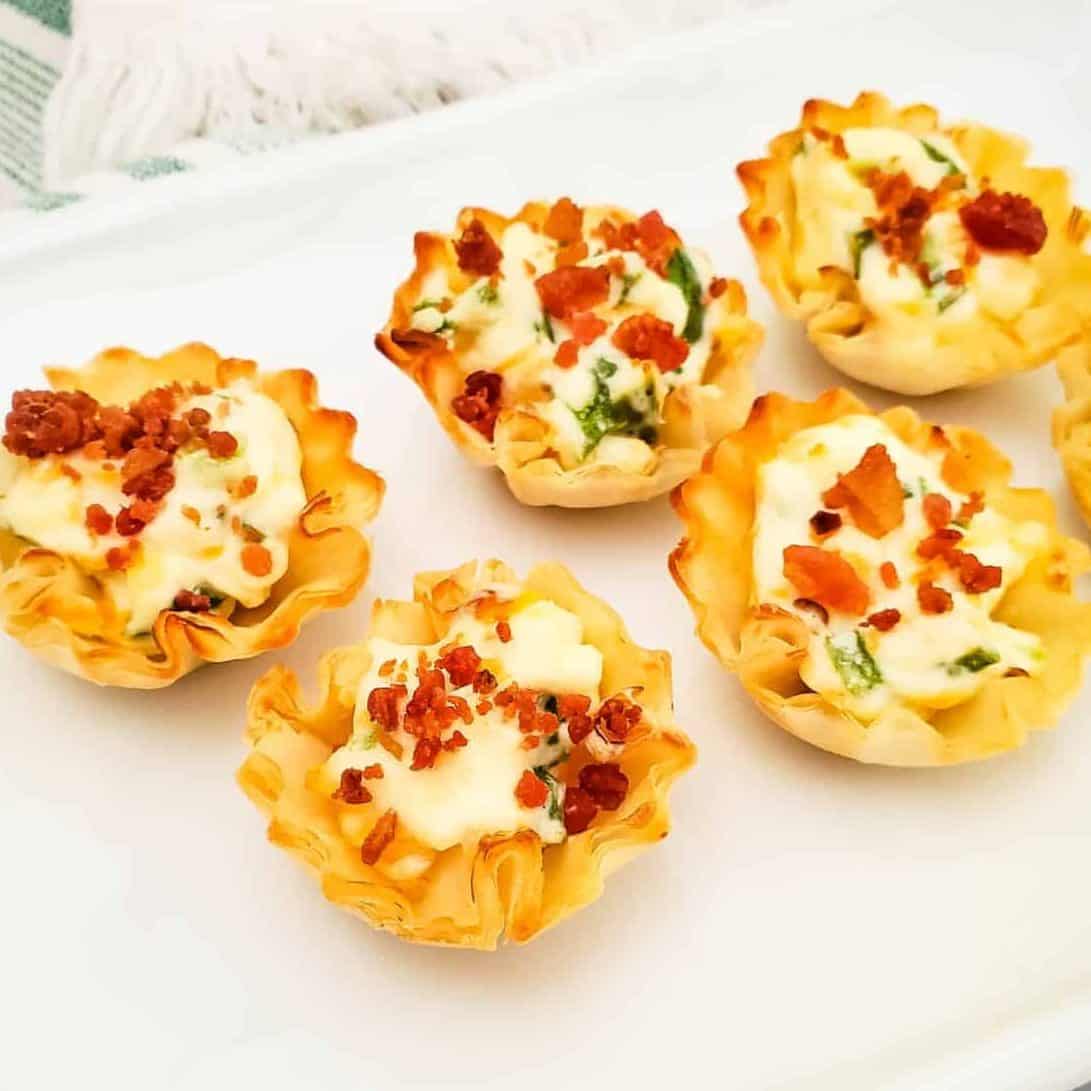 Jalapeño Popper Bites

A taste sensation. They are packed full of flavor, use fresh and simple ingredients, and are easy to make, so ideal if you want a tasty snack.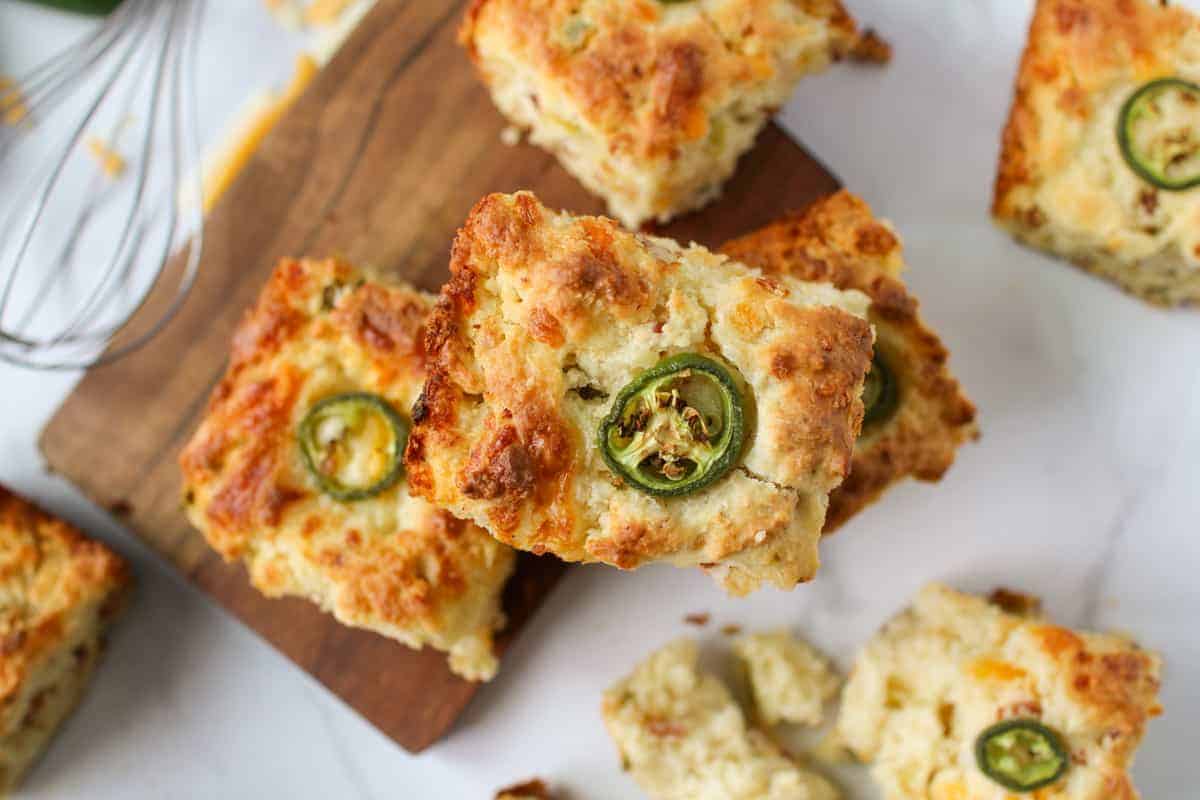 Cheesy Jalapeno Bacon Butter Swim Biscuits

Butter swim biscuits are a really good addition to any meal. This recipe adds cheese, bacon, and plenty of peppers to spice things up.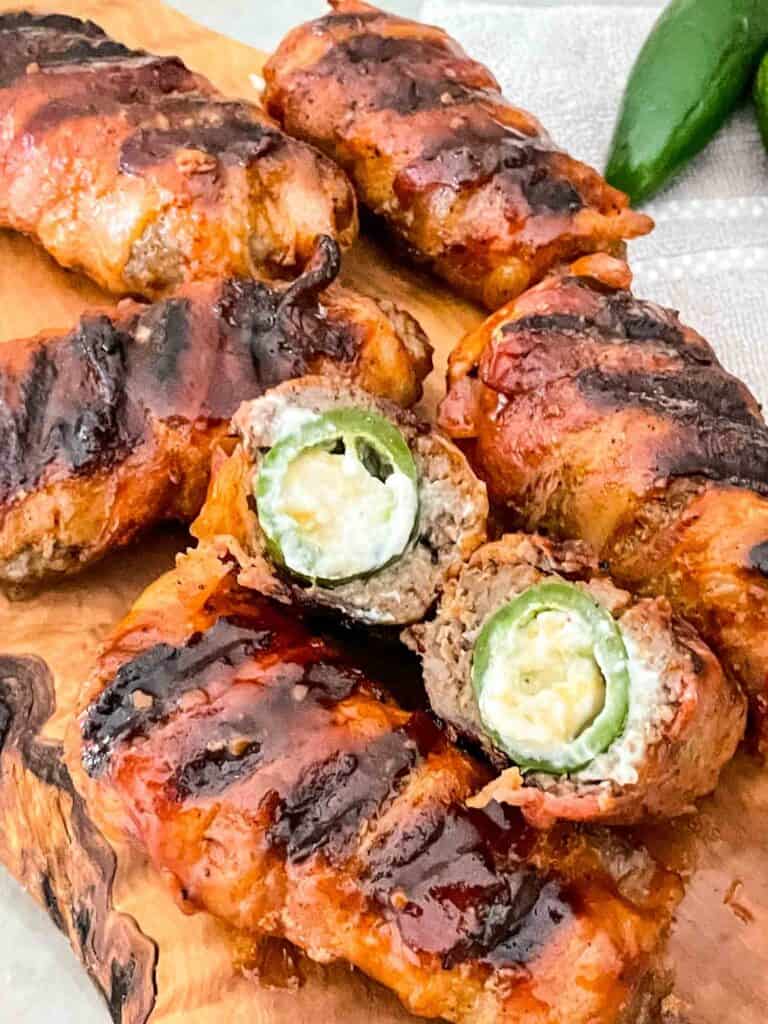 Armadillo Eggs

If you like bacon, sausage, and peppers, then jump right over to this armadillo egg recipe. Of course, it has plenty of cream cheese filling to round things out.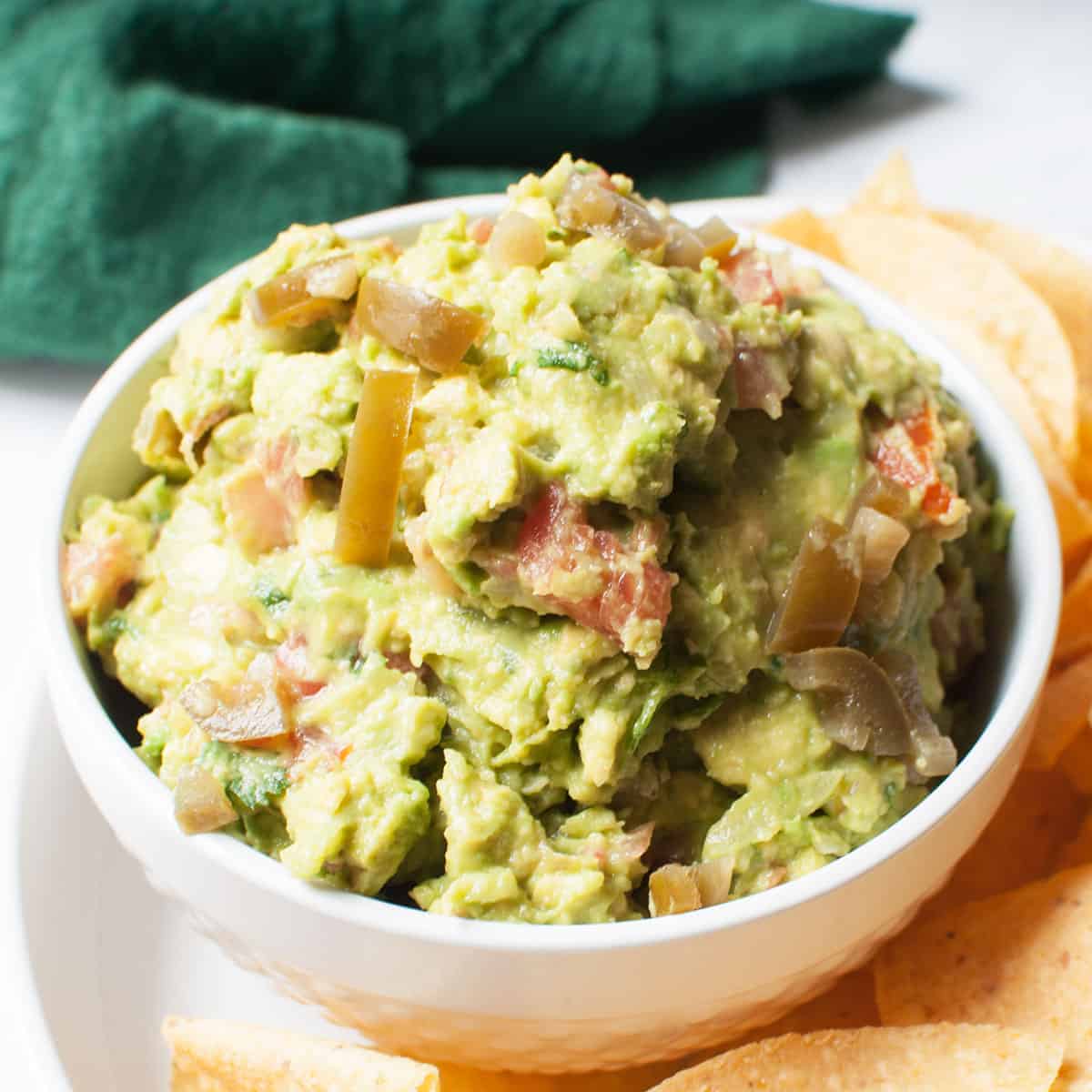 Guacamole with Pickled Jalapenos

This guacamole recipe has plenty of spicy flavor with the addition of pickled jalapenos. This gives tacos, nachos, or even chips with the perfect amount of creamy avocados and spicy peppers.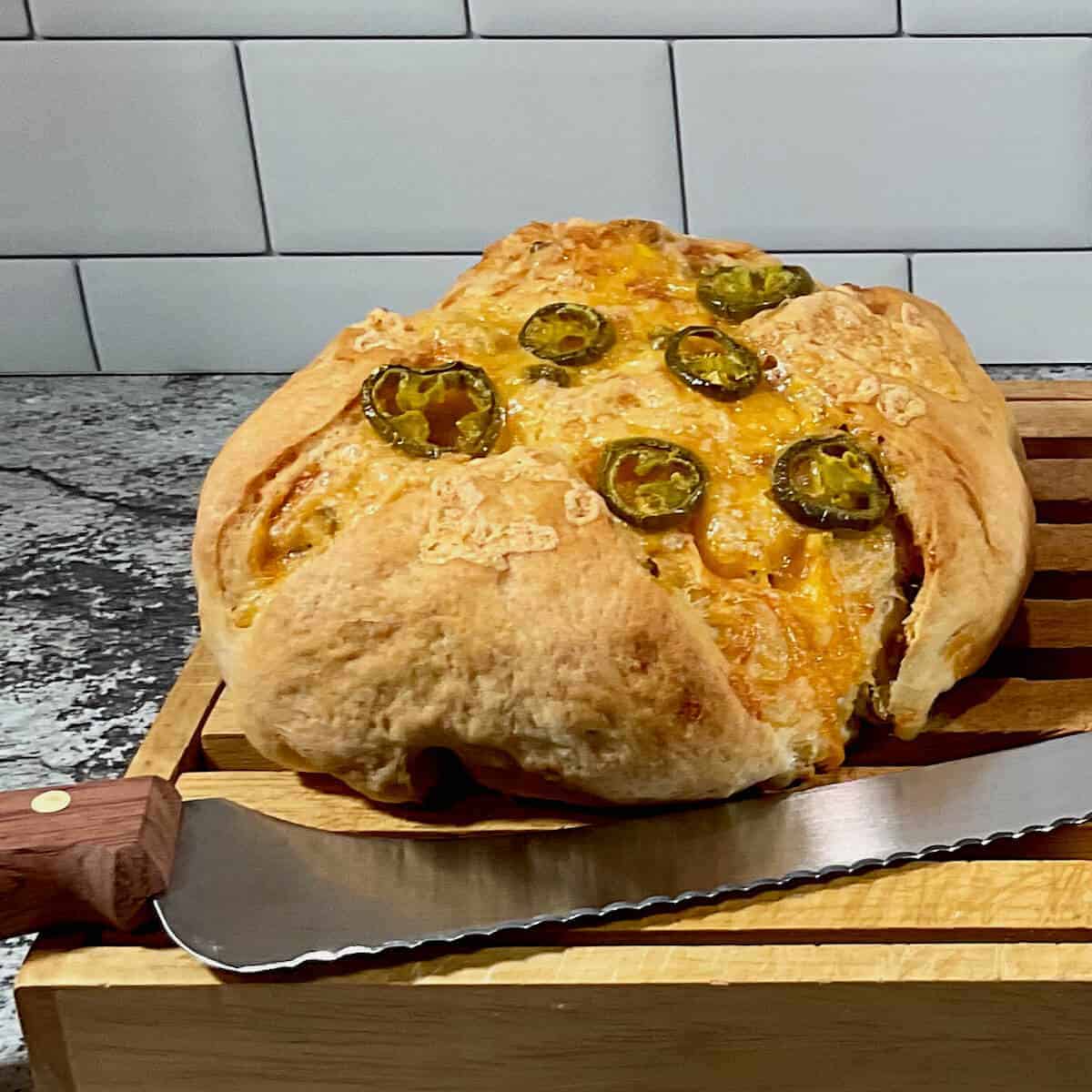 Sourdough Cheddar Jalapeno Bread

This spicy cheese bread is made with sourdough discard, so it has the best tangy flavor. I know you are going to want to make this easy recipe often.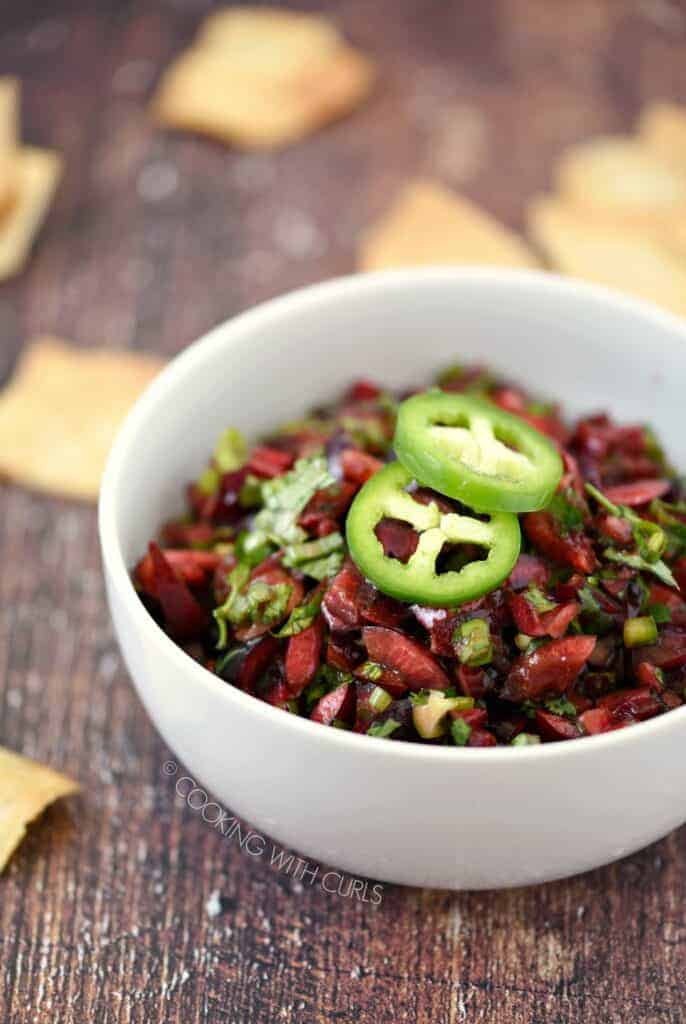 Fresh Cherry Salsa

This salsa has plenty of fresh cherries and jalapeno peppers to give this classic sauce a fruity kick that is unique and yummy.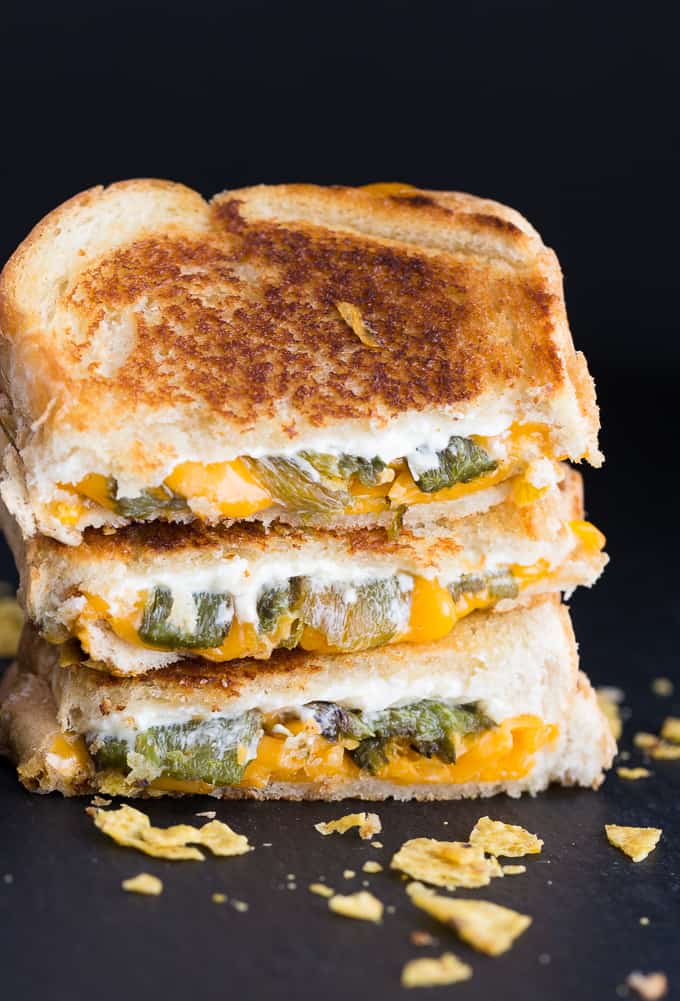 Jalapeno Popper Grilled Cheese

Grilled cheese is always a good idea. This recipe uses spicy peppers and cream cheese to make a spicy sandwich that is sure to hit the spot.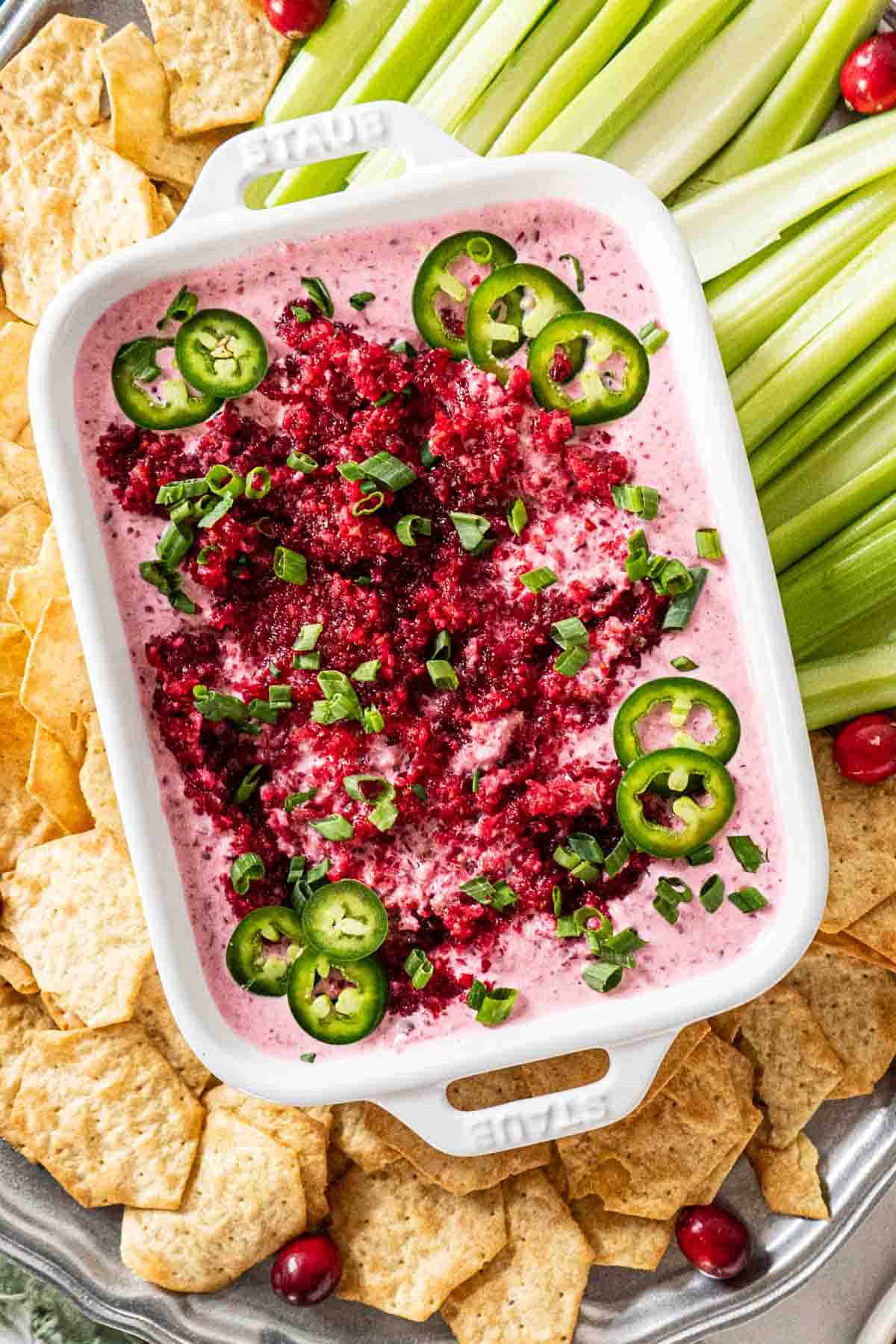 Cranberry Jalapeno Dip

This colorful dip is sweet, tart, and so spicy! Make this for party food or as a deliciously different option to partner with salty chips for a great snack.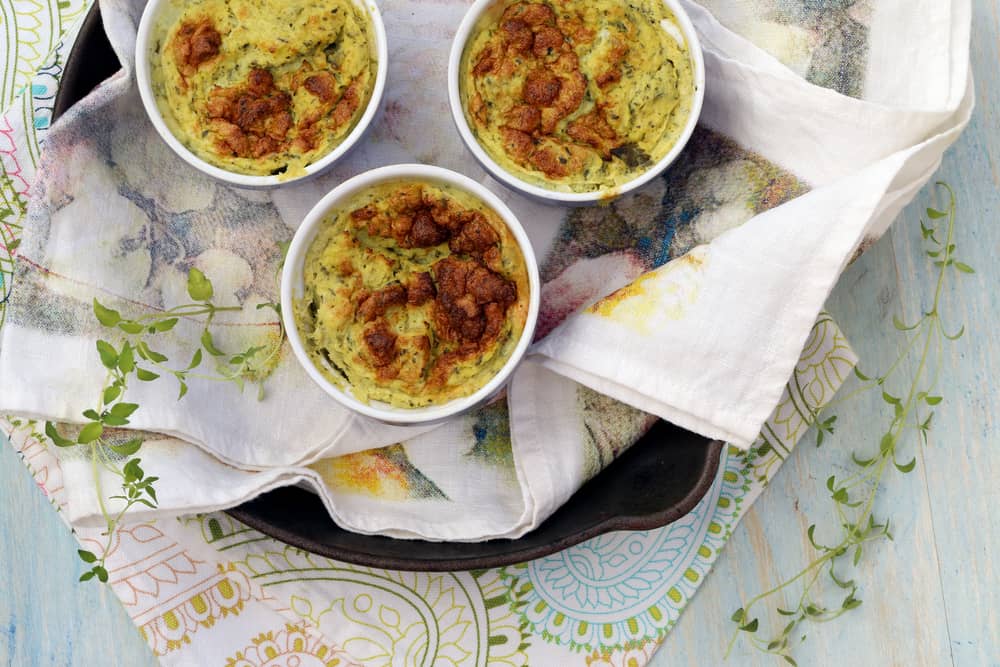 Air Fryer Jalapeno Souffle

This souffle is so simple to make yet tastes so amazingly elegant. You will love the creamy texture and spicy flavor for breakfast or as an addition to dinner.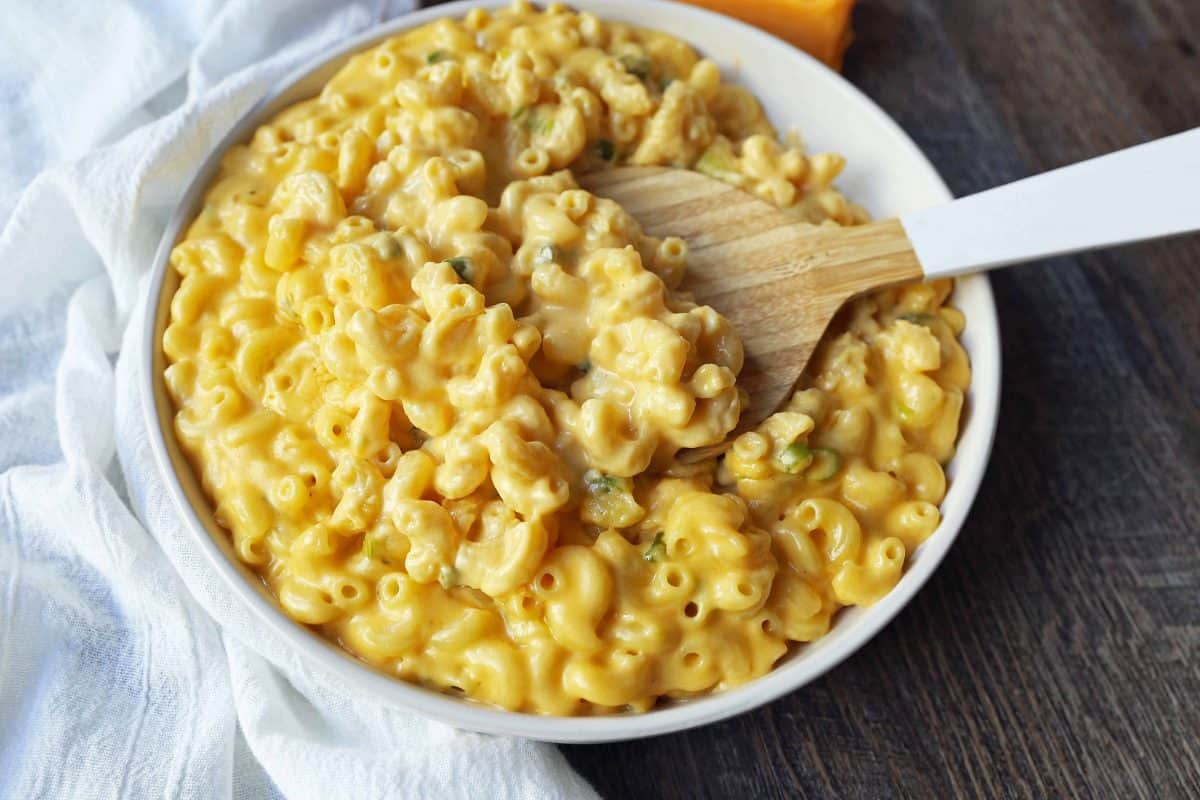 Creamy Jalapeno Mac n Cheese

This creamy jalapeno mac n cheese makes for a tasty side, but it is so good you can make a meal of it when you crave spicy comfort food!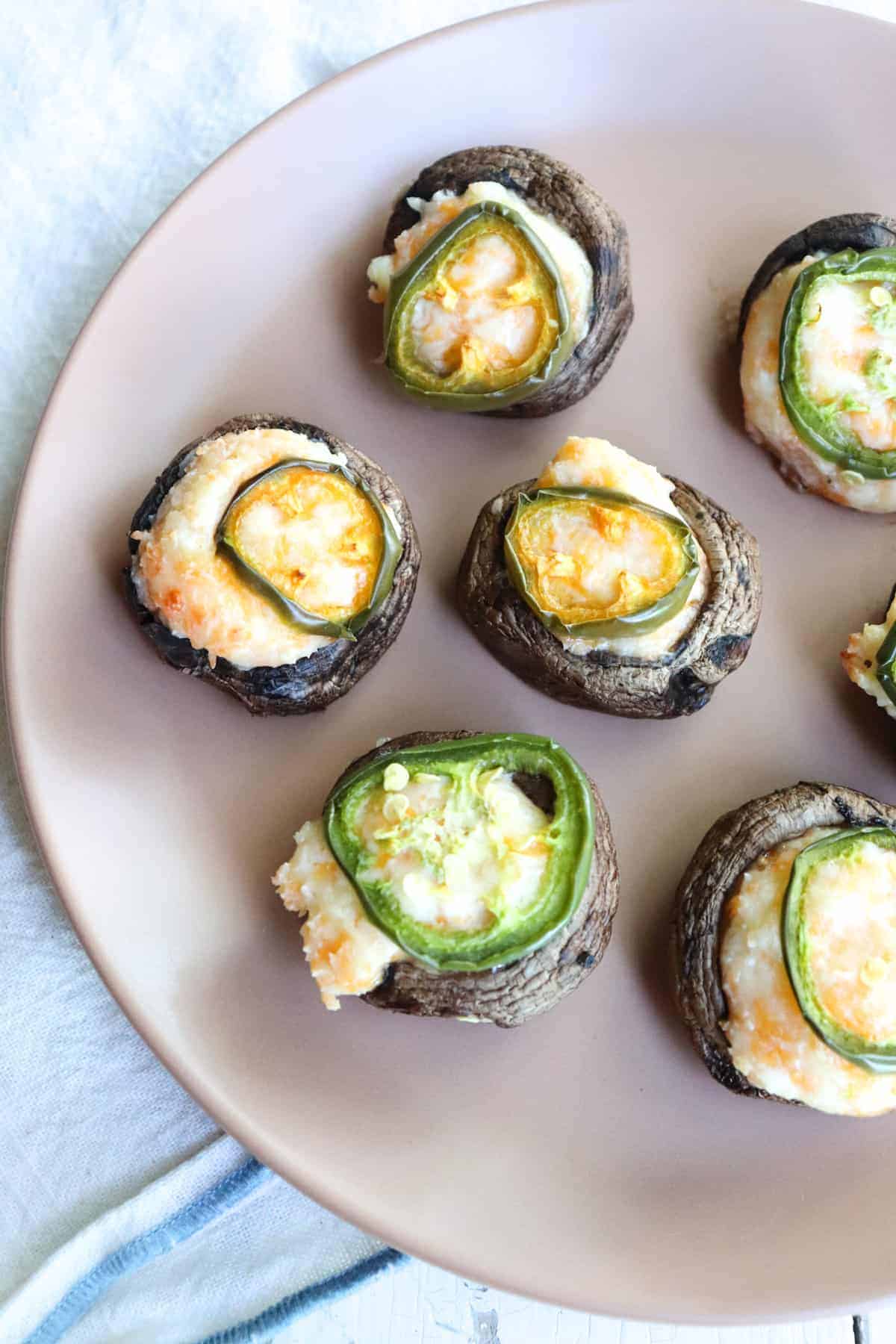 Jalapeno Popper Mushrooms

These mushrooms pack a whole lot of spicy, creamy flavors into a bite-sized package. These are great for party food or an at-home appetizer.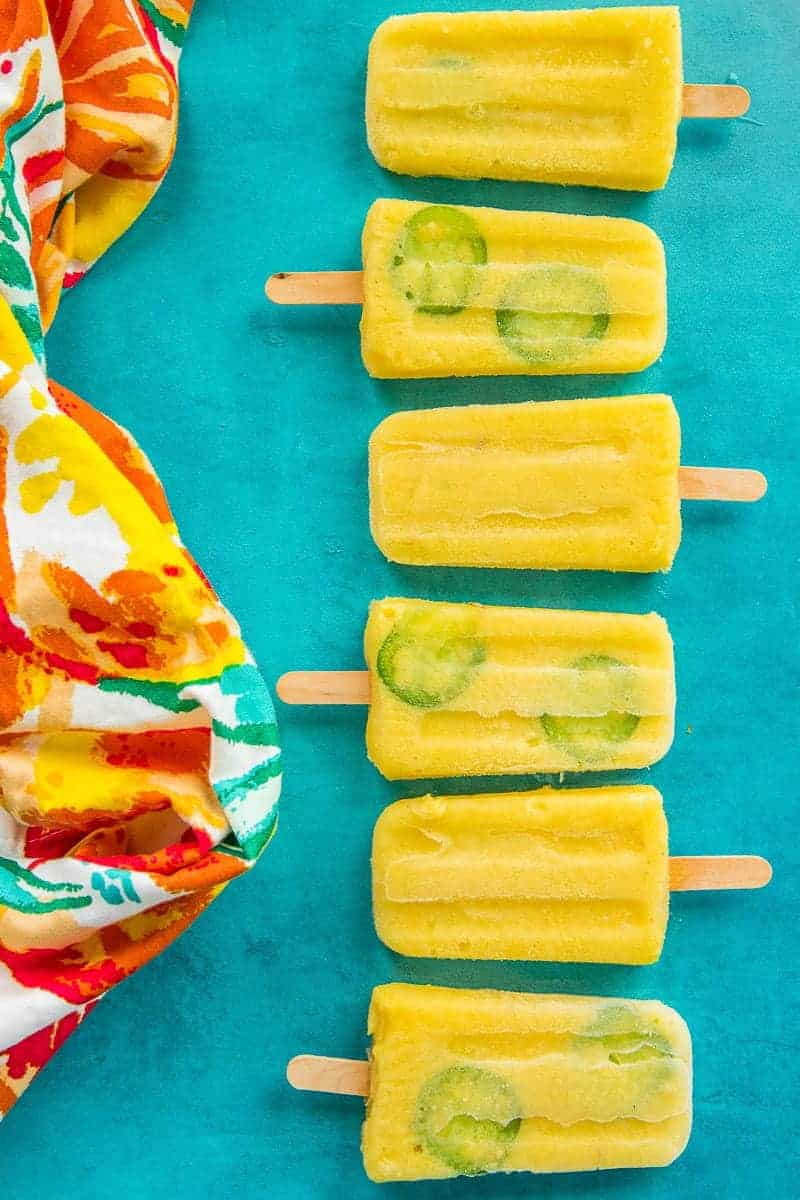 Spicy Pineapple Paletas

These homemade ice pops are spicy, sweet, and such a treat on a hot summer day.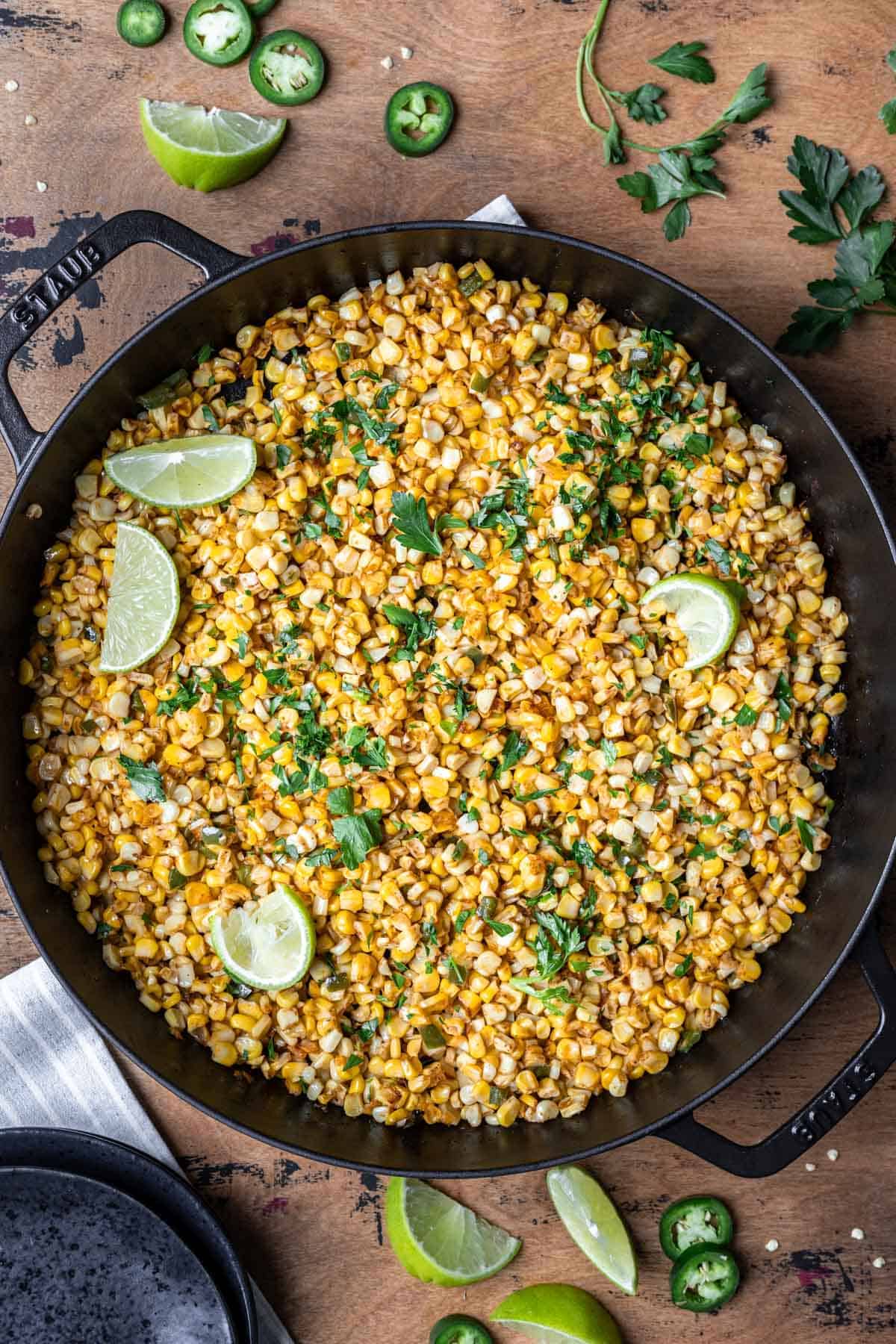 Skillet Roasted Corn

This skillet-roasted corn makes a perfect summer side dish. Use fresh corn and peppers for a colorful addition to your burgers, chicken, or steak meals.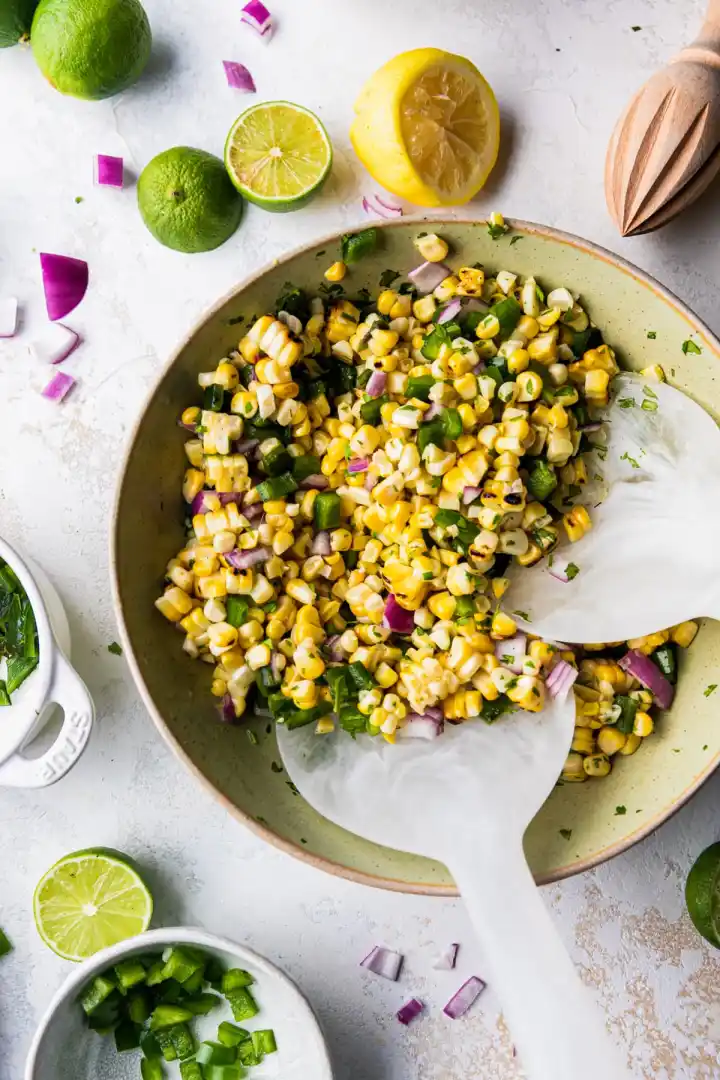 Chili Roasted Corn Salsa

This salsa uses roasted corn and tastes chilis for a fresh topping to tacos, nachos, or anything you want to add it to. It is so good you might want to add it to everything!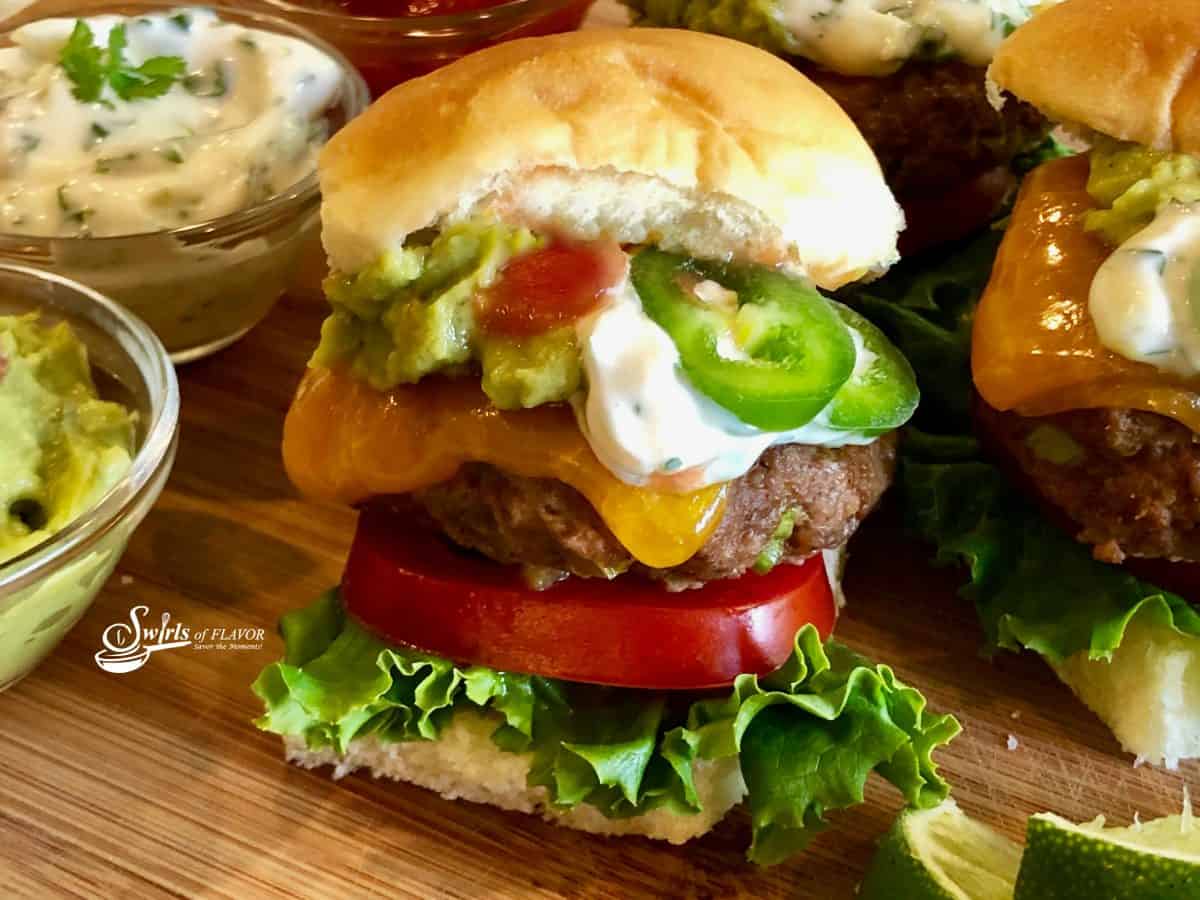 Jalapeno Cheddar Sliders

These sliders are loaded with cheese and the perfect amount of jalapeno peppers. Make these for a tiny burger with a big flavor!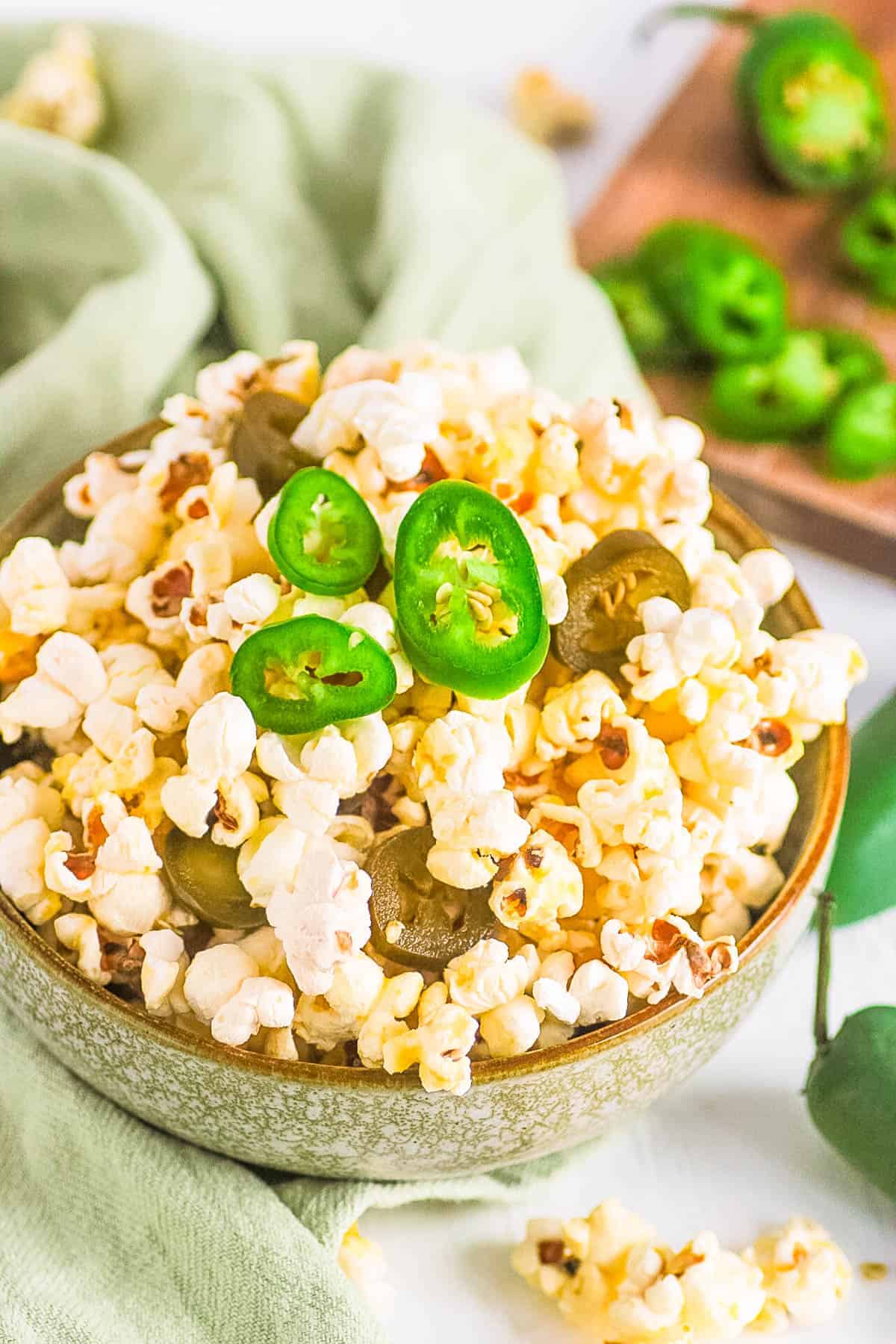 Jalapeno Popcorn

Popcorn gets a spicy addition with jalapeno peppers mixed in. This is one way to bring the heat to movie night.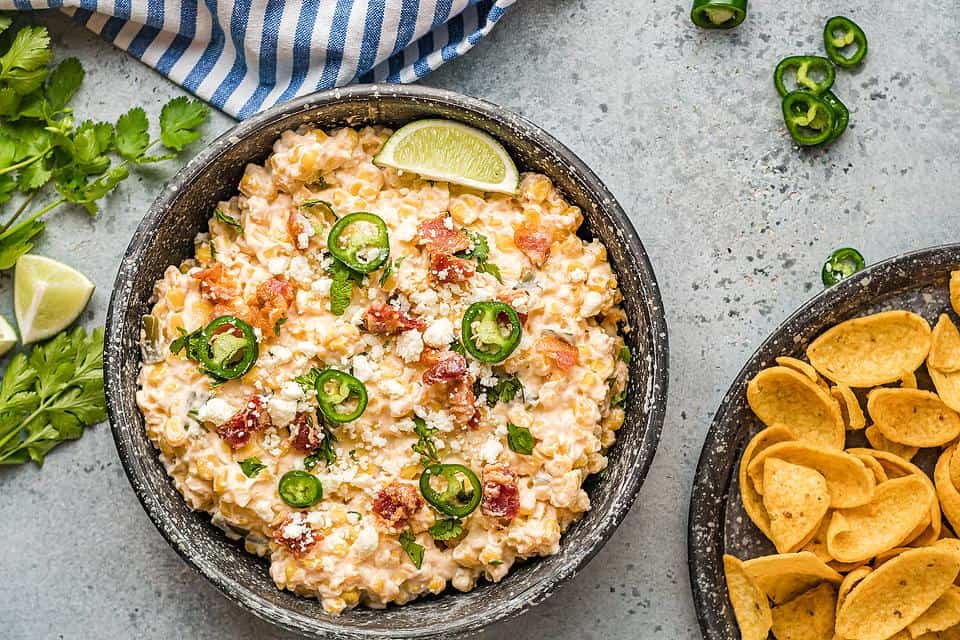 Spicy Corn and Jalapeno Cheese Dip

Make this dip in your slow cooker for a really great snack to share. It is loaded with corn, peppers, and melty cheese for a perfect partner for chips, bread, or Fritos!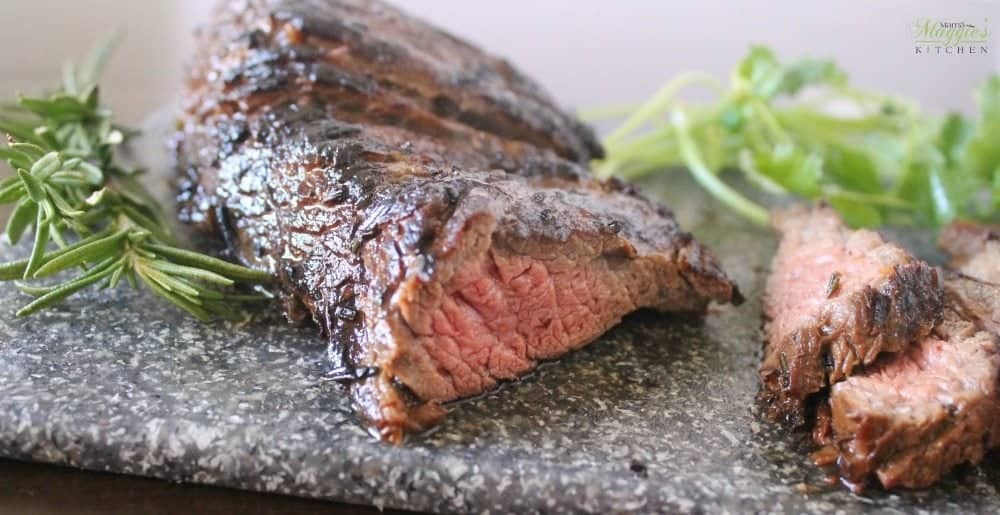 Rosemary Jalapeno Steak

This spicy steak is packed with flavor thanks to the rosemary and jalapenos! This makes for a great grill-out recipe that will impress your guests.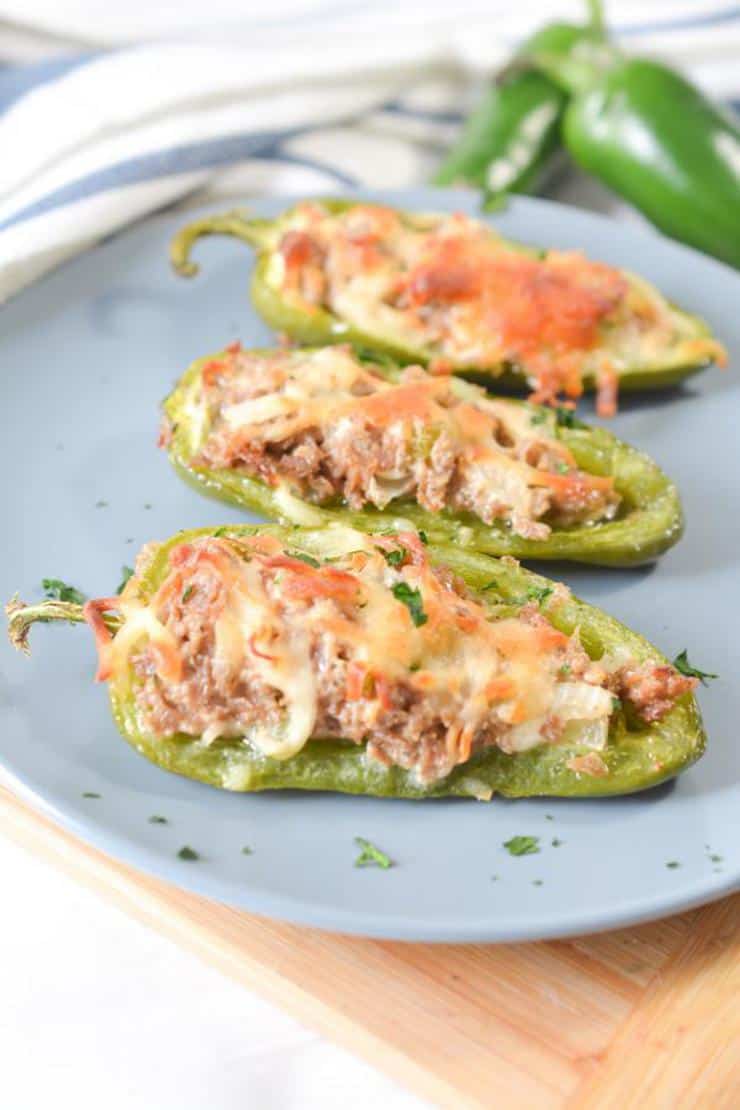 Cheesesteak Stuffed Peppers

This recipe for stuffed peppers has all of the flavor of a great cheesesteak; with the bun or carbs! I know you will love this as an appetizer or a low-carb meal that is lighter but so tasty.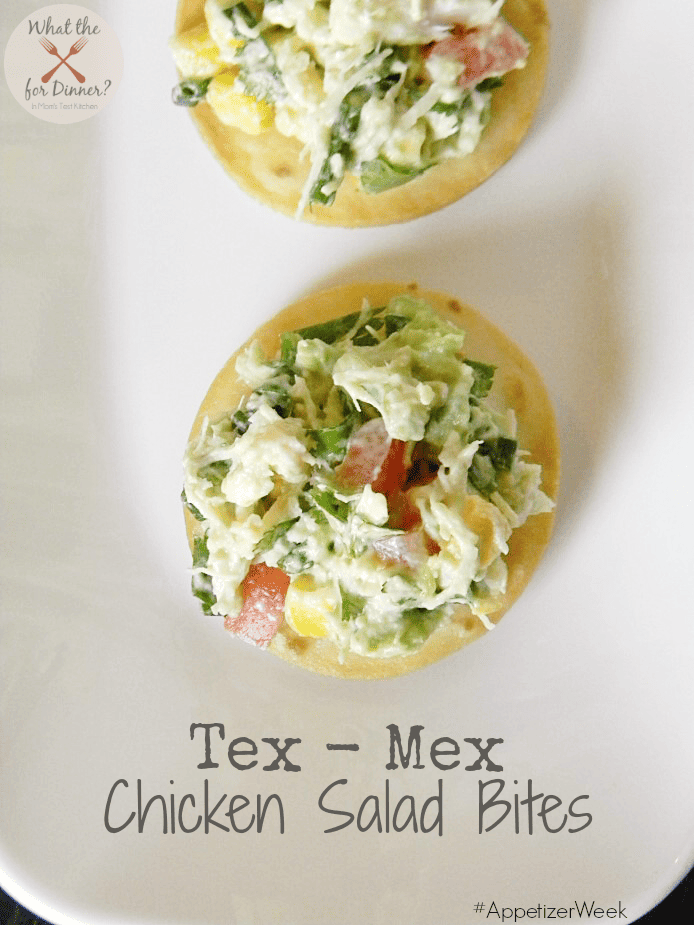 Tex Mex Chicken Salad Bites

These chicken salad bites are awesome for lunch. They have a delicious Tex-Mex flavor that you are going to find irresistible from the first bite.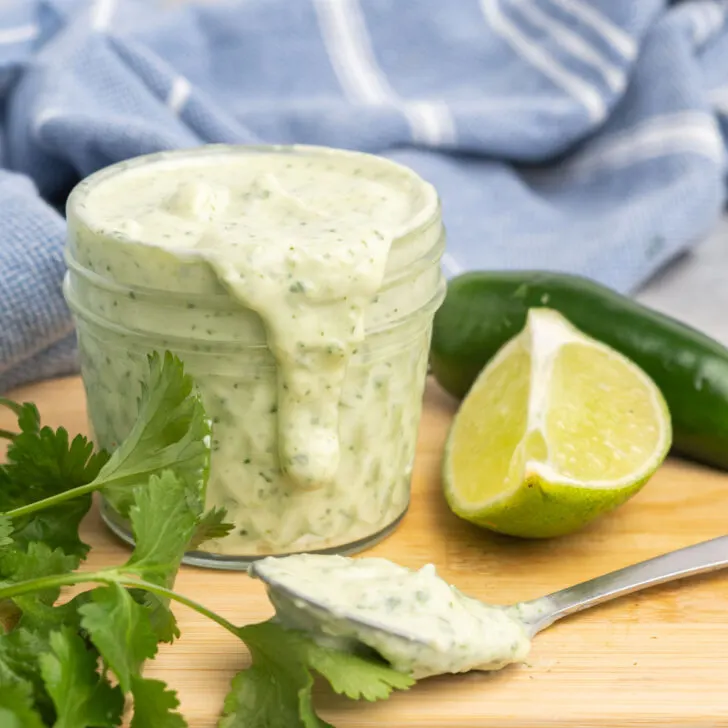 Jalapeno Mayo

This jalapeno mayo is spicy and delicious! Add to sandwiches or burgers for a little creamy kick that is such a complimentary condiment!