15 Father's Day Dinner Recipes
This Father's Day, show your dad how much you love and appreciate him with a delicious dinner cooked just for him. Whether he prefers classic comfort food or something more adventurous, there is sure to be a meal on this list of Father's Day dinner recipes.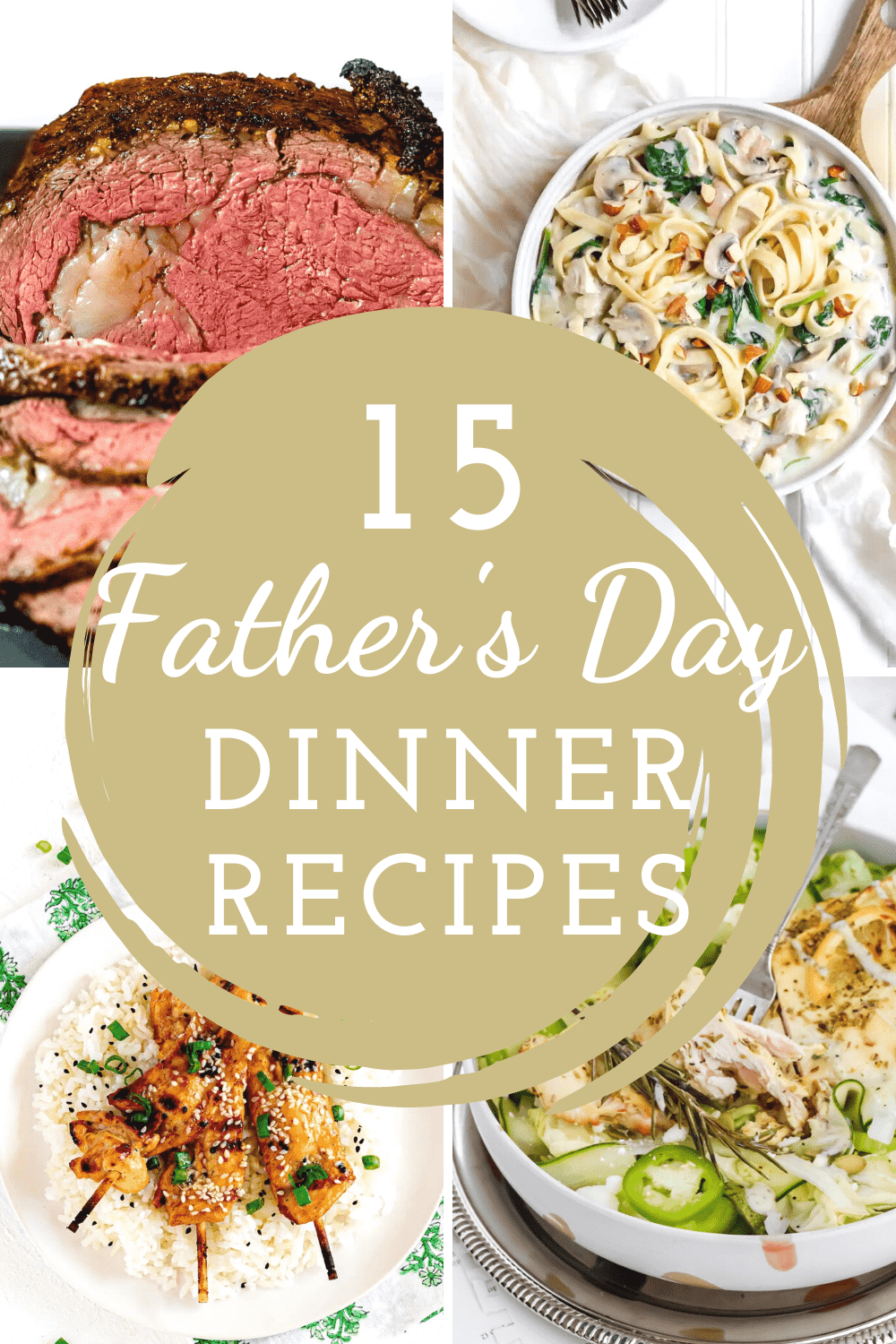 Dinner That Dad Will Love
Father's Day is the perfect day to show your appreciation for all his hard work and dedication throughout the year. And one of the best ways to express your gratitude and give back is with a homemade dinner specifically tailored for Dad's particular tastes!

To make it easier, we've put together 15 delicious Father's Day dinner recipes that will be sure to please all dads.
From steak and burgers to pizza and chicken dishes, each of these meals is full of flavor while also being simple enough.
Click on the recipe title or photo to view the full ingredients and instructions.
Slow Cooker Baby Back Ribs

A Crockpot Baby Back Ribs Recipe that is so easy to make! Learn how to make slow cooker ribs that are delicious and fall off the bone tender! Perfect for Father's Day!
Sriracha Mayo Burgers

If you love a little bit of spicy with your big juicy burgers, then these Sriracha Mayo Burgers are just what you need!
Filet Mignon

This Filet Mignon Recipe can be cooked on the grill or pan-seared and baked in the oven! Learn the easy chef-inspired techniques to obtain the perfect temperature, texture, and flavor.
Philly Cheesesteak Pizza

Philly Cheesesteak Pizza combines crispy pizza dough and rich tomato sauce with shaved steak, bell pepper, and Provolone cheese. It's saucy, hearty, and really delicious! It's the best of both worlds!
Teriyaki Glazed Salmon

This Teriyaki Glazed Salmon is marinated and topped with a deliciously sweet and tangy sauce that's so simple to make. Pair with your favorite vegetables, some rice, or a salad, and enjoy!
Rosemary Lemon Pepper Chicken

Citrus and rosemary pair so well together for a hearty, savory, and slightly sweet dish. This Rosemary Lemon Pepper Chicken is a tasty main for your Father's Day spread.
Grilled Steak Sandwich

A juicy steak is grilled to perfection, sliced, and served on homemade garlic toast with onions and mushrooms. The perfect easy summer meal with almost no cleanup!
Grilled Lamb Chops

These Lamb Chops are an easy dinner recipe made with a lemon-rosemary marinade and grilled to perfection!
Spinach Feta Turkey Burgers

Spinach and Feta Turkey Burgers with tasty ranch seasoning and a big brioche bun are just what your week needs. They're bursting with flavor and have a super moist texture that the whole family will love.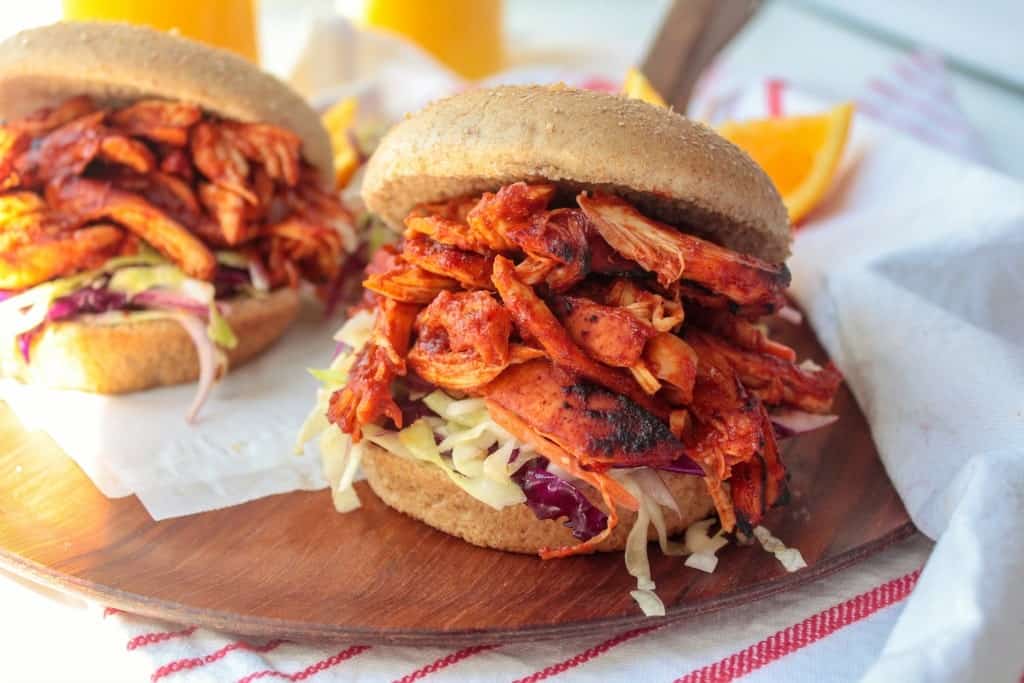 BBQ Chicken Sandwiches with Orange Juice

These BBQ chicken sandwiches are made with orange juice for a tangy, flavorful meal! They're easy to make and pair well with basically any side dish.
Chicken in White Wine Sauce

This Chicken in White Wine Sauce recipe has seasoned chicken breast smothered in a flavorful white wine sauce with a hint of cream and Parmesan cheese. Freshly squeezed lemon juice adds a perfect fresh finish.
Pork Tenderloin with Gravy

The perfect meal for Dad! Oven-baked seasoned pork tenderloin smothered with creamy homemade gravy.
Almond Chicken Florentine

Creamy Almond Chicken Florentine is a delicious but easy dinner recipe that the whole family will enjoy! With crunchy almonds, fresh spinach, and creamy fettuccine, this is a must-try dish.
Teriyaki Chicken Skewers

Fire up the grill! These flavorful teriyaki chicken skewers are ideal for your Father's Day menu. Serve with rice or baked potatoes plus a crisp garden salad.
Prime Rib Roast

This standing rib roast is sure to please any dad for Father's Day! It's slow-roasted in the oven until juicy, tender, and perfectly cooked!
More Recipes for Father's Day