I love pretty things!! However, I am not a girly girl by any stretch of the imagination. I also really love making lists. I make them for pretty much everything you can imagine. You may think I'm organized, but I'm SO NOT!! I'm a complete scatterbrain, and if it wasn't for my lists, I probably wouldn't get anything done AT ALL!!
So, check this out, my pretty in pink to do list… I use this printable to track weekly to-dos, or sometimes as a daily planner. The hearts are perfect because they can be used as checkboxes OR fill them in with color to keep things looking pretty.
Pretty Pink & Grey To-Do List Printable
Click on the image below to download this to do list as a PDF
document and print it out on an 8.5 x 11 sheet of paper.
Pretty Pink & Grey To-Do List Printable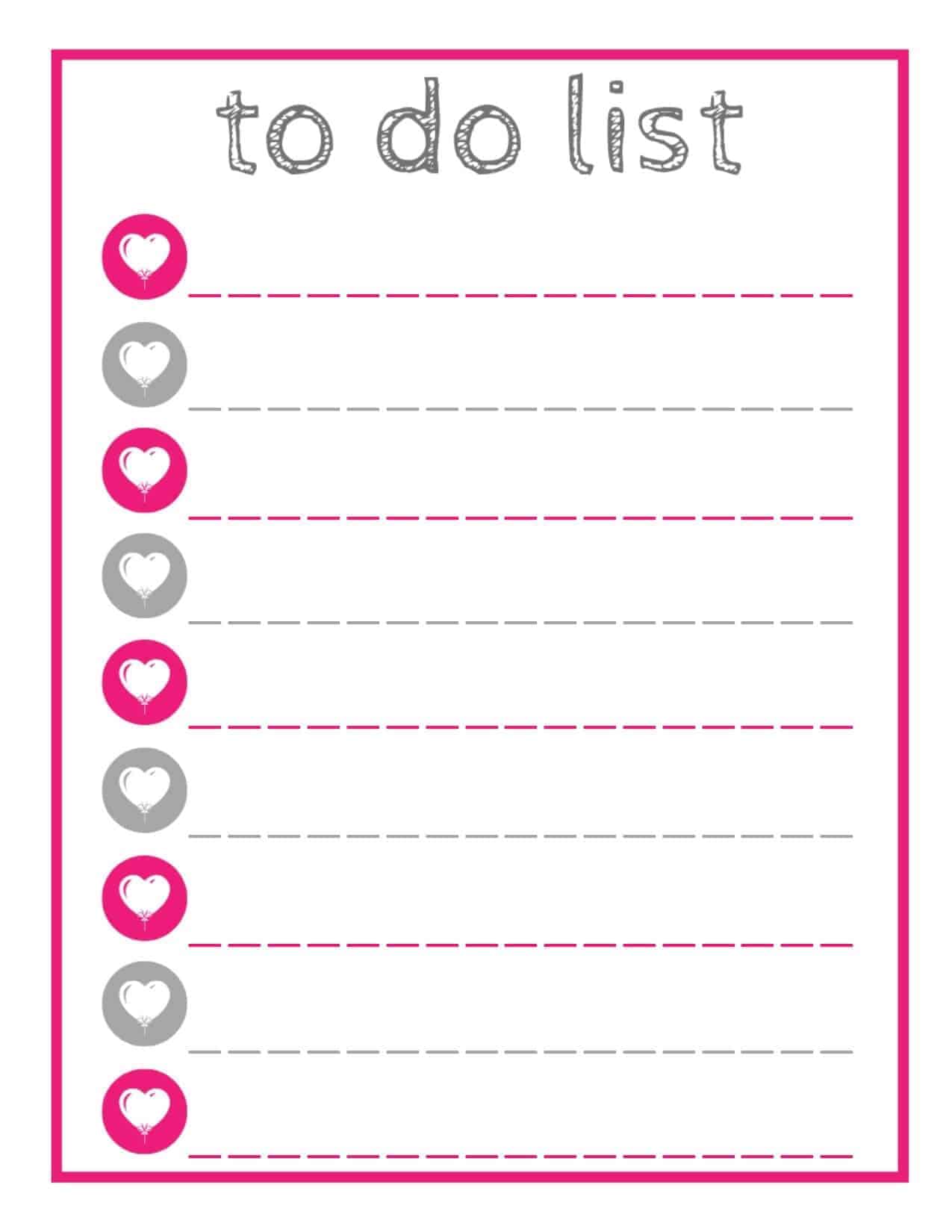 My printables are free of charge, but I do ask that you share
my printable to-do list post with all your friends on Facebook and Pinterest!
You can use the handy little icons below this post to do so.