Free Printable To-do List – Pretty PDF Download
This post and its photos may contain affiliate links. As an Amazon associate, I earn from qualifying purchases.
If you're like me, you have a million things on your to-do list and find yourself forgetting what needs to be done as soon as it's completed. I created this pretty printable PDF for moms with the hope that it will help them get through their day more efficiently.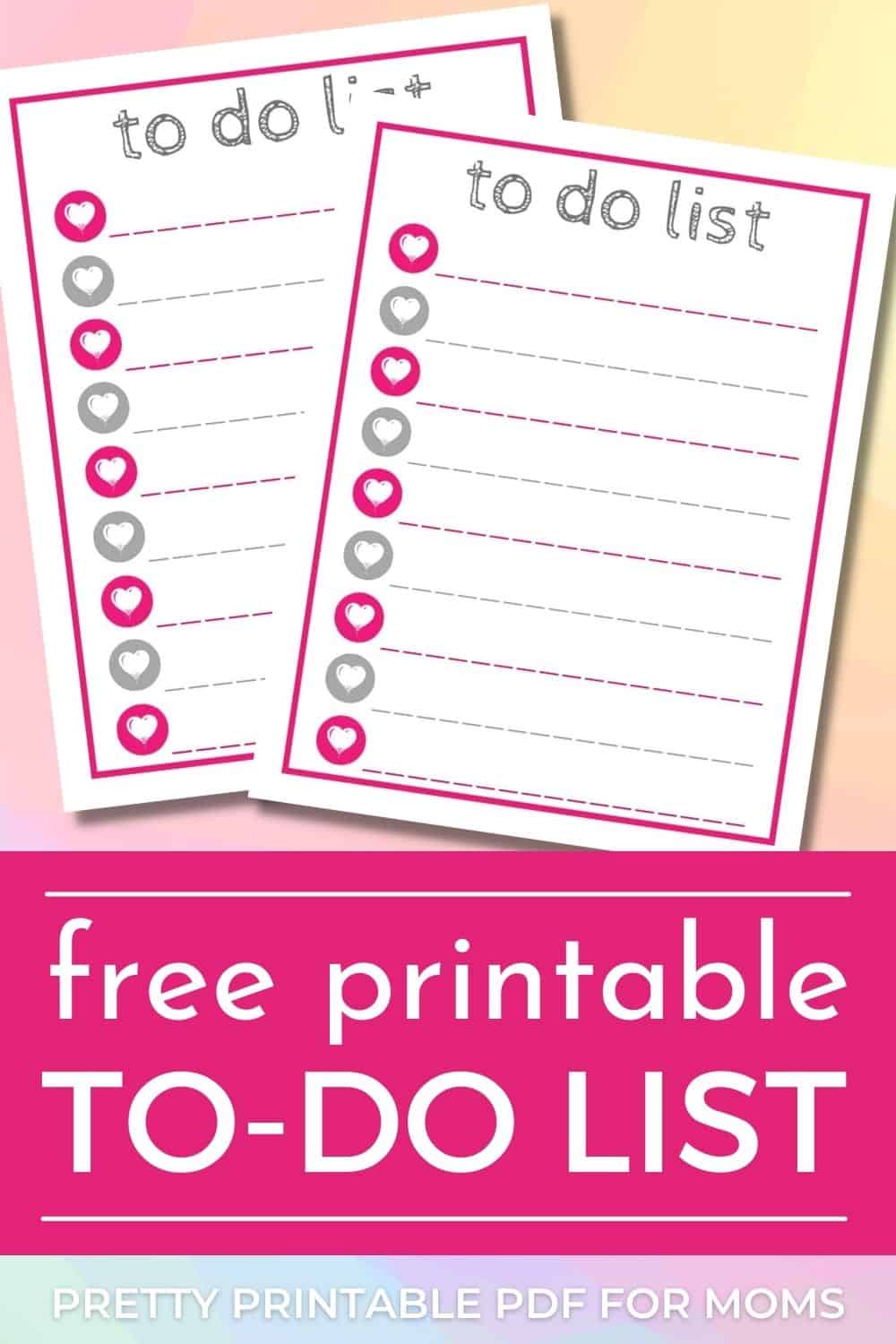 This will be helpful when you need to quickly write down what needs to be done and want the items in order of importance. You could also use this free template for your weekly cleaning schedule or even grocery lists.
So, check this out, my pretty in pink to-do list… I use this printable to track weekly to-dos, or sometimes as a daily planner. The hearts are perfect because they can be used as checkboxes OR fill in with color to keep things looking pretty.
Here are some of our favorite recommendations for using this task list:
PRETTY PINK & GREY TO-DO LIST PRINTABLE
These printables are designed to print onto a standard 8.5×11 inch piece of paper or cardstock. Feel free to download and print as many copies as you would like.
Print & Download Instructions
Printing this To-do list is easy. To start, click on the link to download. A new window with a printable pdf will appear and you can proceed to print the PDF file. We highly suggest you save the document somewhere on your hard drive where it is easy to find so you can print it again and again.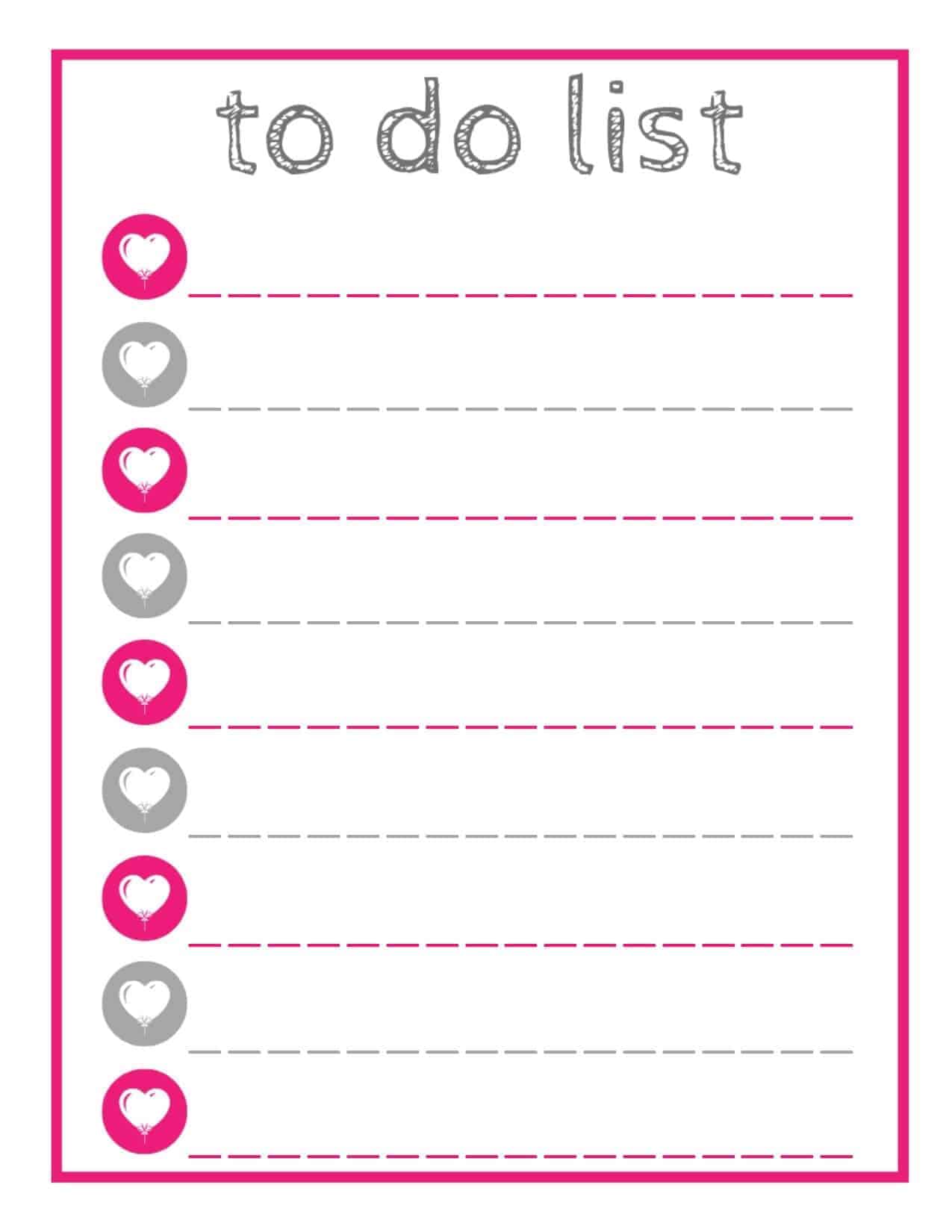 Download the Pretty Pink & Grey To-Do List Printable
Please note that this printable is free for personal use only and not to be sold or modified in any way.