Mother's Day will be here before you know it, and finding the perfect gift for mom can be tricky!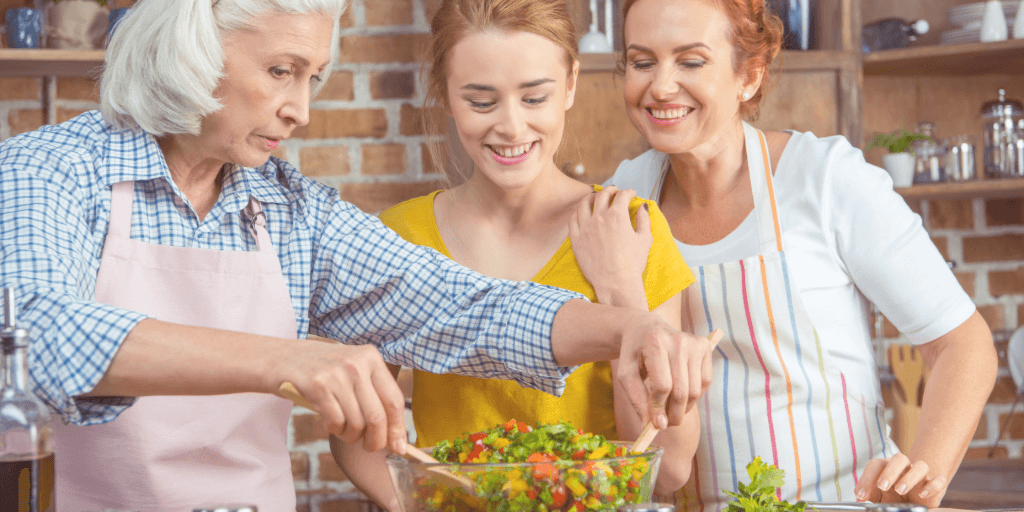 If your mom loves food, then why not give her the gift of food? I have put together a list of some amazing foodie gift ideas that your mom will love for Mother's Day!
Please note that this article may contain affiliate links. You can read my full disclosure at the bottom of the page.
If you are looking to get mom some new recipes for her collection, you can't go wrong with Joanna Gaines' Magnolia Table cookbook! This book also makes a great decor piece as well!
These stainless steel mixing bowls are durable and will stand the test of time! This is perfect for moms who do a lot of cooking or baking.
Does your mom have an amazing homemade recipe? Or a recipe that has been passed down for generations? Why not engrave it on this cutting board!
Pasta lovers rejoice! This subscription box is perfect for moms who love eating a good bowl of pasta.
This decorative cake stand is perfect for moms who bake, and who love the traditional farmhouse look in their home.
If your mom loves fresh herbs, now she can have them on hand and grown from home! This Aerogarden helps you grow herbs indoors.
If you don't want to give mom a standard box of chocolates, consider upgrading to this Bon Bon Box instead!
Pizza is always a favorite, but it will taste even better when it's baked on this pizza stone!
These adorable Kate Spade placemats are the perfect way to dress up the table, and with a fun witty saying.
Making your own pasta can be kind of tricky. Moms who are looking to take their cooking skills to the next level will love making their own pasta with this nifty machine.
This personalized cutting board is perfect for those who don't want to go the recipe route! It is a great decor piece or works great as a cutting board in the kitchen.
If your mom uses a lot of cookbooks, then she will love having a stand! It will keep all the grime from kitchen cooking away from her prized recipes!
You haven't had coffee until it has come out of a french press! This french press is amazing and will make coffee at home so much better.
Mother's Day Chocolate Box
For those who want to give mom a box of chocolates this mother's day, this one is for you! These chocolates are better than your standard Hershey chocolates!
You can't go wrong with a standing mixer! While it is a bit pricey, this is a priceless kitchen tool that mom will use all the time!
No matter what your mom's taste buds are like, there is something on this list that every foodie can enjoy!
Foodie Gift Ideas for Mother's Day