Would you like to write for us? If yes, you will gain exposure for your work and build your brand when accepted as it will be posted on our popular WordPress blog "A Crazy Family"
We are seeking guest authors …
We cover a range of topics such as health, food & drink, fitness, beauty, crafts & DIY, saving & making money, self-care and more.
We especially love blog posts about:
Saving money tips
Self-care tips
Health/wellness tips
Fitness tips
Blogging tips
Travel guides and tips
Parenting and kid tips
But, any blog post idea that is helpful is welcomed.
When you guest post on A Crazy Family, you get:
Guest Bloggers will gain exposure for their work
Each and every guest posts are submitted to the search engines as soon as they are published
All blog posts are shared on the major social platforms on a daily basis
An author bio promoting your blog, and/or social media profiles.
Bloggers who write for us will gain a valuable backlink to their website or blog
The chance to be featured on our contributor page (if you guest post at least 2 times)
Write for A Crazy Family: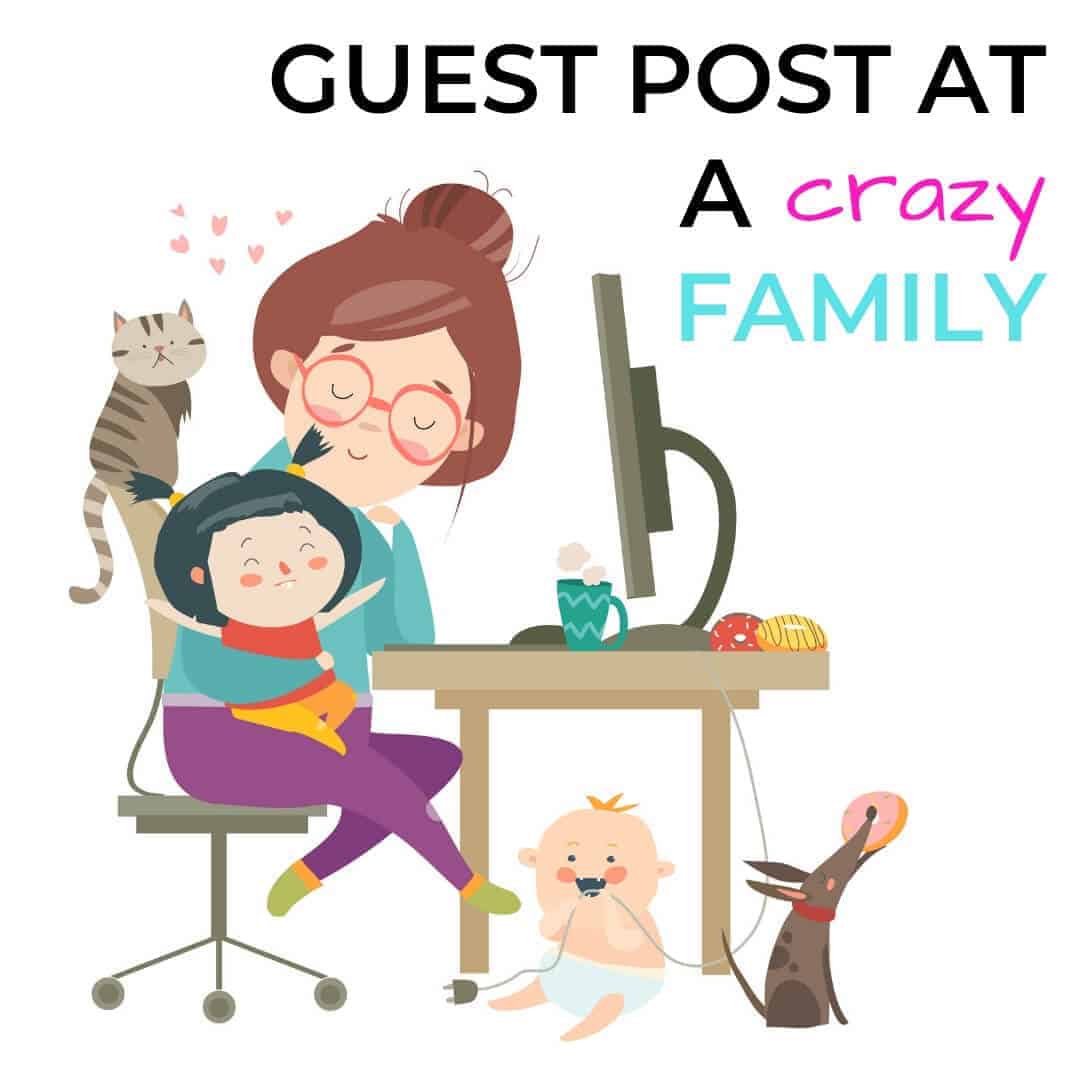 We accept well-written, original articles. Articles should range between 800-2500 words. 
How To or List titles – We like headlines to be a list post or How To, but we also consider all others.
Use subheadings – H2 or H3
No affiliate links – Sorry, we don't want pure marketers coming here thinking it's a free-for-all
Blog posts must be 100% original content (I will pass it through Copyscape to be sure).
Articles must be written in a friendly, simple manner
Perfect English expected (US/UK/AU/SA accepted)
You can include a maximum of one (1) contextual outbound link within the content and one in the author's bio.
Please include an internal link to a relevant article from A Crazy Family. If not included I will do so myself.
If interested, send your work to acrazyfamilylife@gmail.com with "Guest Post" in the subject line.
Important Notes:
By submitting a post, you are giving A Crazy Family explicit permission to publish the content on ACrazyFamily.com and all social media accounts, as well as promoting it via other channels.
You understand there is absolutely no financial return for your submission (we do not pay for guest posting).
I reserve the right to add words, sentences, chapters, etc. to your work as I feel fit, or remove if necessary.
What Happens After I Guest Post?
When your blog post is published on A Crazy Family, please do share it on all of your social media profiles.
This will help you grow your brand, audience, and traffic as well as your credibility in your blog niche.
We will also promote your post on our social media profiles.
Please DO NOT copy your blog post and publish it on your blog or another blog.
You retain all rights to your content, but if you decide to publish it on another website, unfortunately, we will have to unpublish it from our site.
This is to avoid having duplicate content out there and can confuse the search engines and benefit neither blogs.
If you enjoyed guest posting on A Crazy Family, we would love it if you guest post again. If you guest post at least 2 times, we will add you to our contributor page!
Share your advice, tips, and inspiration with others!
Thank you!
Vickie Louise (editor of acrazyfamily.com)