Here's a list of all the fun and random May holidays, ones that are best to enjoy with children. Check out these fun & random holidays and pick a few to celebrate.
The month of May also sees national strawberry month. So May is the time to try your hand at growing your own strawberries and making lots of delicious strawberry desserts.
And remember, Mother's are celebrated too on the second Sunday in May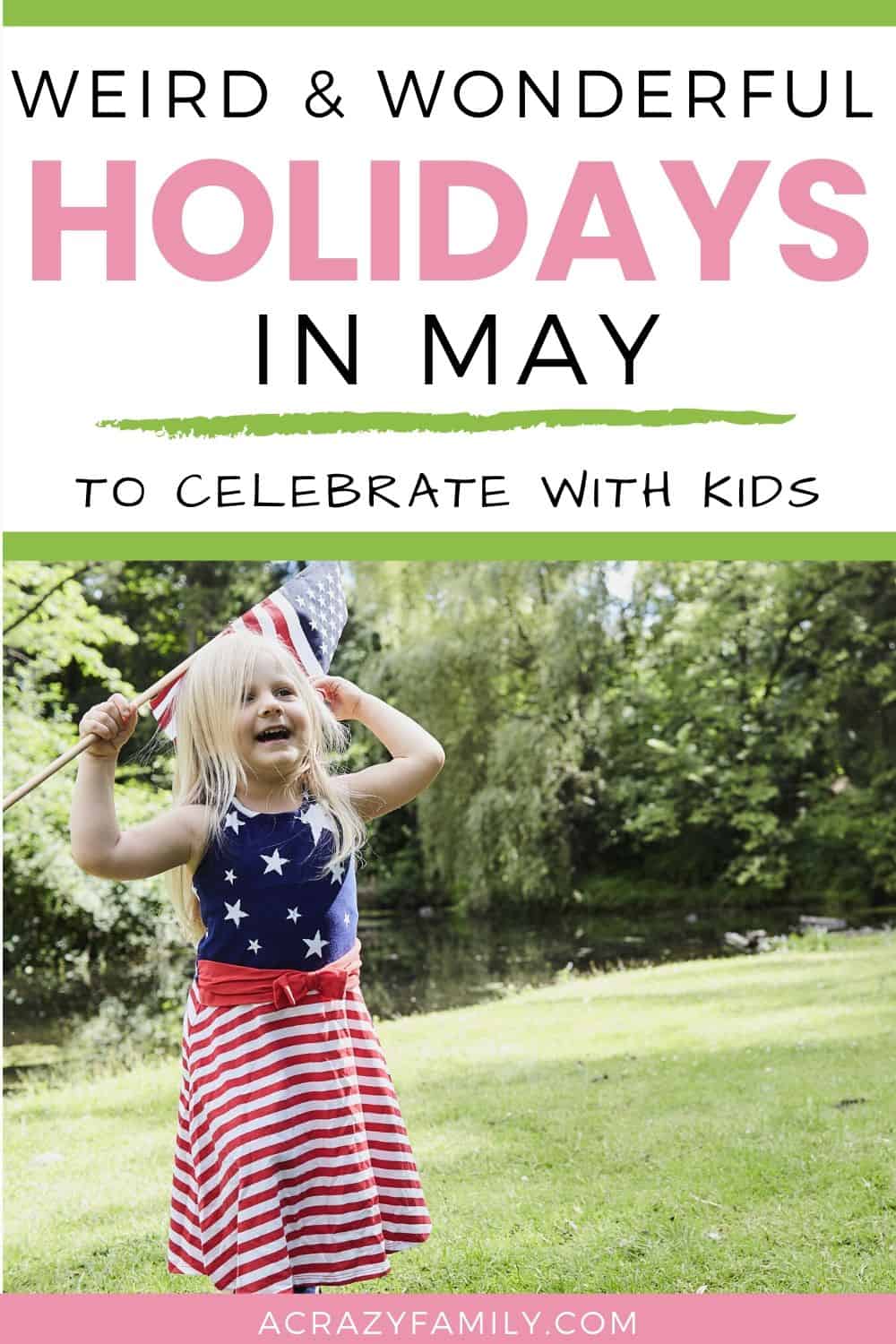 See all the monthly holiday lists here.
Fun Holidays in May
Check out these fun & random May holidays you can celebrate. From Macaroon Day to Memorial Day, there's a great reason to gather your friends or family and have a little fun.
May 1: National Chocolate Parfait Day
May 2: Brother & Sisters Day
Call your brother or sister and tell them you love them!
May 4: Star Wars Day
Have a Star Wars-themed dinner
Watch Star Wars
May 5: Cinco de Mayo
May 8: No Sock Day
May 10: Clean Up Your Room Day
No excuses! Give your bedroom a good clean!
May 11: Eat What You Want Day
This is self-explanatory. Eat what you want today!
May 12: Limerick Day
May 13: Frog Jumping Day
May 14: Mother's Day (2nd Sunday); Dance Like a Chicken Day
May 15: National Chocolate Chip Day
May 19: World Baking Day
May 23: Lucky Penny Day
May 24: Scavenger Hunt Day
May 25: Memorial Day (last Monday)
Visit cemeteries of your loved ones
May 28: International Hamburger Day
May 31: National Macaroon Day
So there you have it! You now have lots of weird and wonderful days to celebrate during the month of May.
What May Holidays will you be celebrating??