Here's a list of all the fun and random May holidays, ones that are best to enjoy with children. Check out these fun & random holidays and pick a few to celebrate.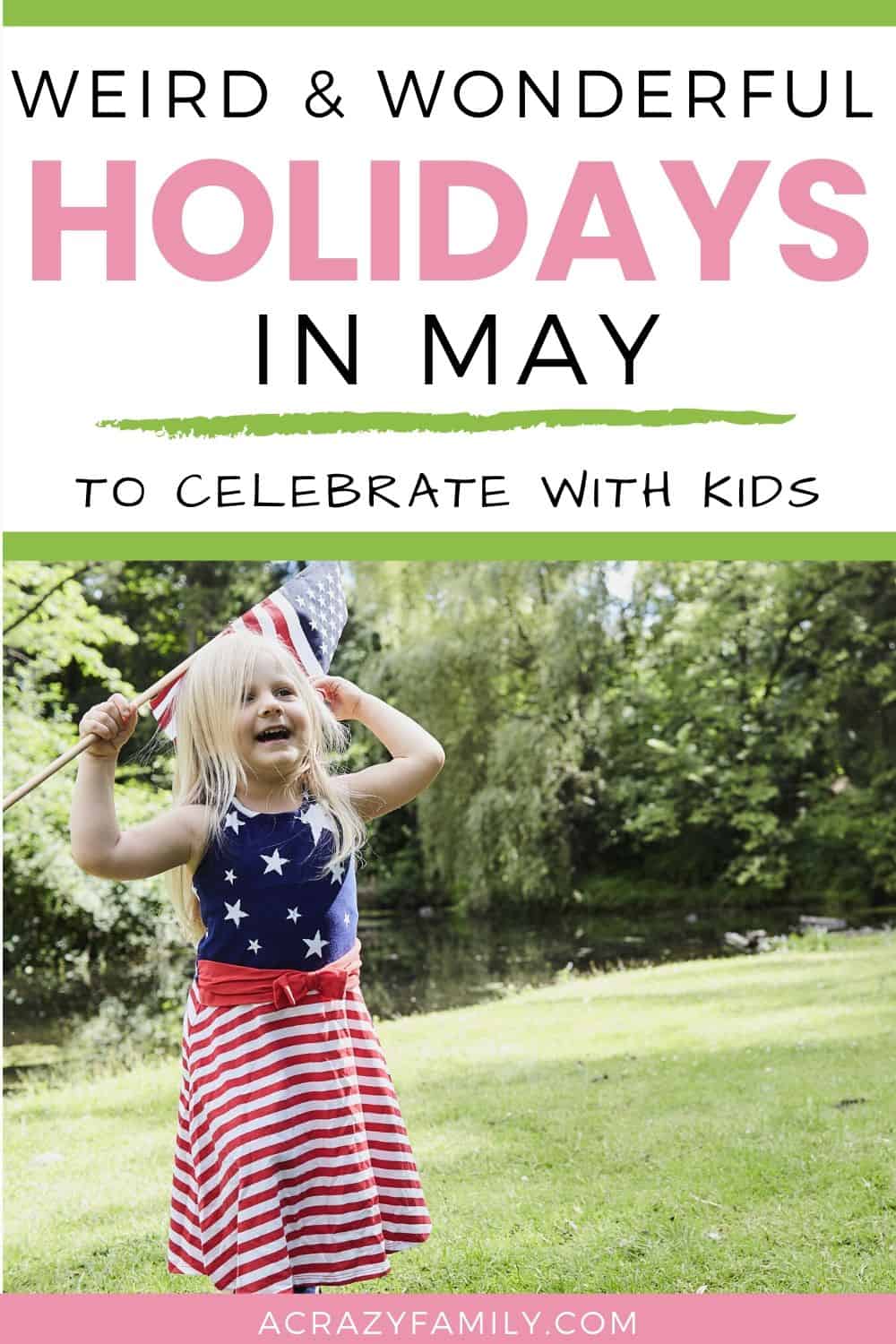 The month of May also sees National Strawberry Month. So May is the time to try your hand at growing your own strawberries and making lots of delicious strawberry desserts.
And remember, Mother's are celebrated too on the second Sunday in May
See all the monthly holiday lists here.
Fun Holidays in May
Check out these fun & random May holidays you can celebrate. From Macaroon Day to Memorial Day, there's a great reason to gather your friends or family and have a little fun.
May 1: National Chocolate Parfait Day
May 2: Brother & Sisters Day – Call your brother or sister and tell them you love them!
May 4: Star Wars Day – Have a Star Wars-themed dinner or watch Star Wars
May 5: Cinco de Mayo
May 8: No Sock Day – Don't wear socks all day
May 9: Mother's Day (2nd Sunday) – Celebrate your mom with one of these Foodie Experience Gifts For Mother's Day or get the kids to make one of these Easy & Adorable DIY Mother's Day Cards and show your mom just how special and appreciated they are this Mother's Day.
May 10: Clean Up Your Room Day – No excuses! Give your bedroom a good clean!
May 11: Eat What You Want Day – This is self-explanatory. Eat what you want today!
May 12: Limerick Day
May 13: Frog Jumping Day
May 14: Dance Like a Chicken Day
May 15: National Chocolate Chip Day – Make and enjoy one or lots of these Delicious Chocolate Chip Cookies
May 19: World Baking Day – Get the kids in the kitchen and teach them to bake
May 23: Lucky Penny Day
May 24: Scavenger Hunt Day
May 28: International Hamburger Day
May 31: National Macaroon Day
May 31: Memorial Day (last Monday) – Visit cemeteries of your loved ones
So there you have it! You now have lots of weird and wonderful days to celebrate during the month of May.
What May Holidays will you be celebrating??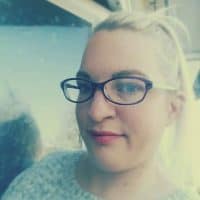 Vickie Louise is the Founder and Editor-in-Chief of A Crazy Family. She is a stay at home mom of a little boy with a big personality. After having her son, she realized how important it is for moms to take care of themselves, physically and mentally. Vickie believes in the power of using social media and her online presence for good and is thrilled to provide you with a space to celebrate all that is awesome (and a little crazy) in the world.