Here's a list of all the fun and unique July holidays, ones that are best to enjoy with children.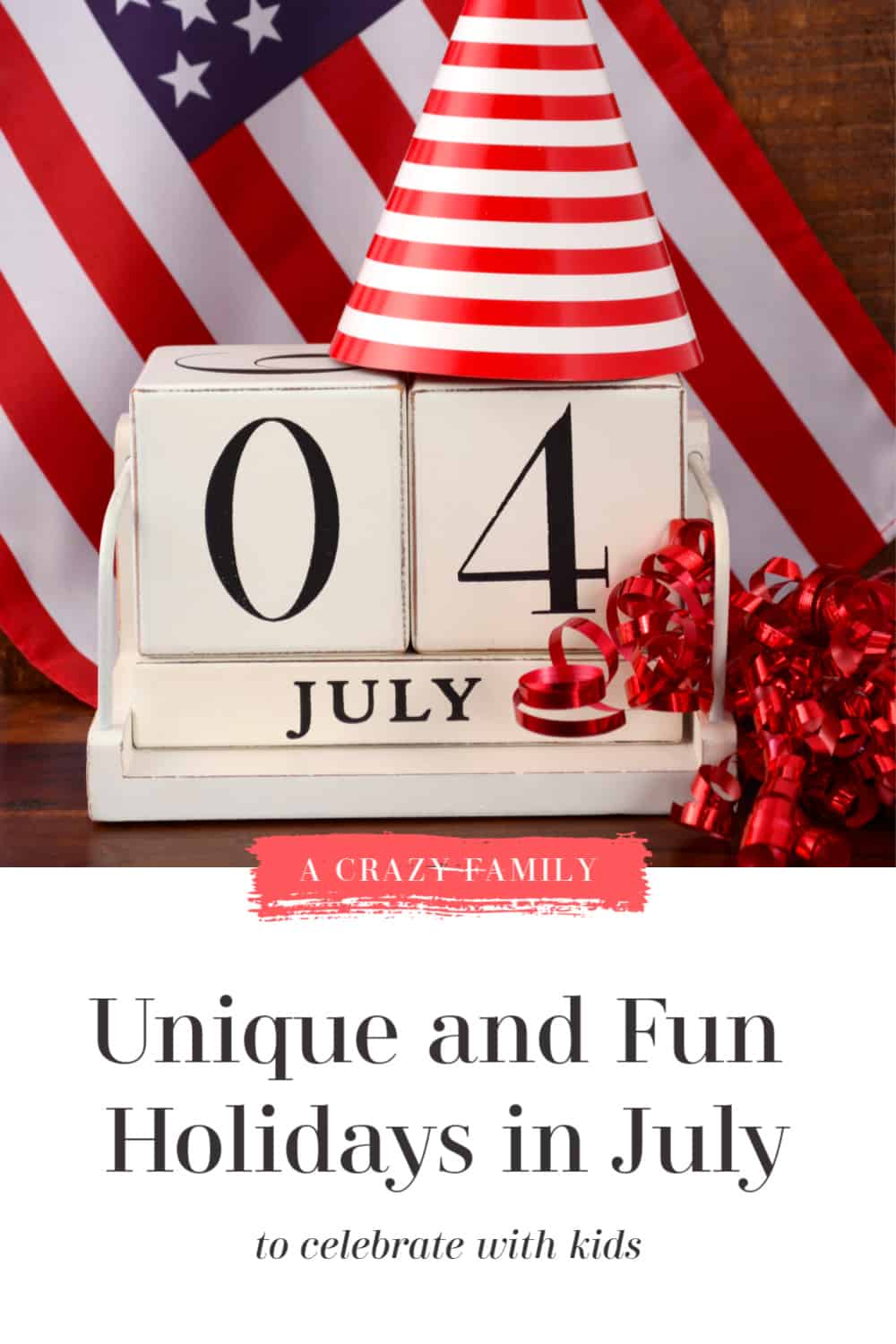 Check out these fun & random holidays and pick a few to celebrate.
---
More Monthly Holidays…
---
Fun Holidays in July
July is famous for the 4th of July Independence Day celebrations, but there are tons of other fun and unique holidays in July you can celebrate.
From hot fudge sundae day to lasagna day, there's a great reason to gather your friends or family and have a little fun.
July 1: International Joke Day
July 2: World UFO Day
July 4: Independence Day
July 5: National Apple Turnover Day
July 6: National Fried Chicken Day
July 7: National Strawberry Sundae Day
July 8: National Chocolate with Almonds Day
July 9: National Sugar Cookie Day
July 10: Pick Blueberries Day
July 10: Teddy Bear's Picnic Day
The kids will love going on a teddy bear's picnic
July 13: Embrace Your Geekness Day
Let your inner geek out for the day, today its OK!
July 15: National Gummy Worm Day
July 20: Moon Day
July 24: National Ice Cream Day
July 22: National Hammock Day
July 23: National Hot Dog Day
July 25: National Hot Fudge Sundae Day
July 26: National Aunt & Uncles Day
July 27: National Creme Brulee Day
July 28: National Milk Chocolate Day
July 29: National Lasagna Day
July 30: National Cheesecake Day
Grab some cheesecake from your favorite restaurant.
So there you have it! You now have lots of unique and fun days to celebrate during the month of July.
What July Holidays will you be celebrating??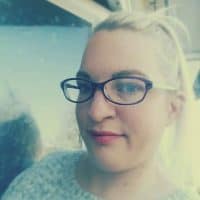 Vickie Louise is the Founder and Editor-in-Chief of A Crazy Family. She is a stay at home mom of a little boy with a big personality. After having her son, she realized how important it is for moms to take care of themselves, physically and mentally. Vickie believes in the power of using social media and her online presence for good and is thrilled to provide you with a space to celebrate all that is awesome (and a little crazy) in the world.