Mental illness is becoming a serious health issue among many Americans. According to Mental Health America, about 40 million people suffer from mental related conditions across the nation.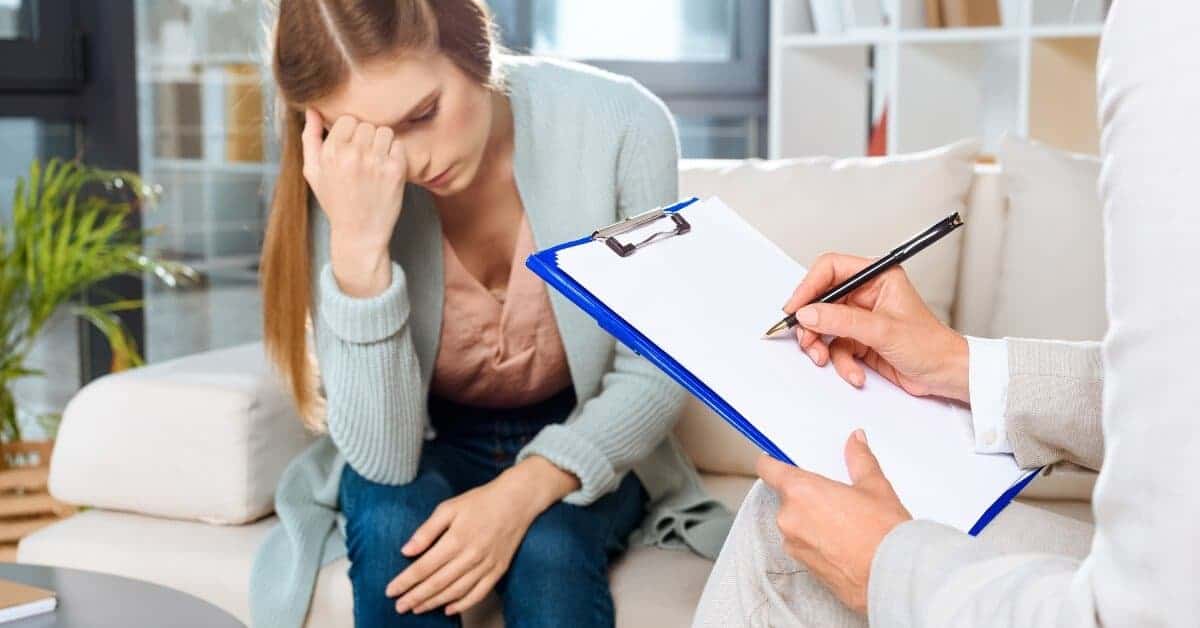 Mental illness is a very broad topic and at some point in time, almost every one of us has encountered a situation that left your mental health in shambles.
Depression, anxiety, phobia, worries, Schizophrenia, addictions are just some examples of mental health issues. Consistent, persistent conditions are what defines whether someone is mentally ill or not.
In this article, we look at some of the common warning signs that you could be having some form of mental illness and how the same can be treated naturally.
1| Lack of sleep/Poor sleep/Restlessness
Sleep is an important factor in the growth and development of a person's brain, cognitive as well as functional capacities. If you do not have enough sleep, you are likely to find that much of what you do will be adversely affected. Performance plummets and there is that constant and nagging feeling of fatigue all the time.
When you are looking to reverse this, you should create the perfect/optimal condition and environment that will allow you to sleep soundly. For instance, make sure that the room is dark and quiet. Do not drink coffee or anything that has caffeine in it before bedtime. Warm milk could work wonders though.
2| Poor eating habits
This may not be a direct indication that you could be having a possible mental health issue but it is a manifestation of underlying symptoms. Many people tend to develop munchies when they are sad or depressed. Besides adding yourself to the statistics of the Obese people in the world, poor eating habits do not do much justice to your confidence levels.
You should develop a plan that allows you to eat a healthy diet all the time. You will definitely be feeling much better after that and this works great at lifting your 'feel good' hormones, ultimately lowering the possibility of mental illness.
3| Loss of concentration and focus
This could result from a myriad of circumstances but persistent loss of focus could point to a mental condition. Most people have anxieties and fear of factors that they have no control over. For instance, people worry too much about whether they will be okay financially in the future. This could form grounds for the development of a mental condition.
You should see a professional if you are experiencing loos of focus too consistently. Find someone you can confide in who will be able to offer you a wider perspective of what you are going through and help you solve your problem. Taking deep breaths when the fear crops up is also an effective way of taking care of these issues.
4| Having suicidal thoughts
Perhaps this is one of the extreme signs that you are having a serious mental issue. Suicidal deaths are on the rise across the globe. Whenever you find that your thoughts are drifting towards taking the easy way out, you should acknowledge that you are having a mental issue and you need to take care of it.
The best way is to talk to people you love and trust. Talk about what is making you feel depressed and they will help you find a solution.
5| Excessive anger and worry
People who are always angry at something; themselves or others have an underlying mental issue. They have unresolved issues that could be inhibiting how they perform their duties. Others live in constant worry over issues that they might or might not be able to control.
Attending anger management classes could be very effective in toning down these fears.
Find ways to find peace and calm within your mind. For instance, you could take up Yoga to dispel your anger or take strolls by the ocean where peace and calm reigns.
Want to read more? Check out these next…
[catlist categorypage=yes excludeposts=this]