We all have different styles when it comes to the organizing products we like to use in our home…
So, which one are you? Are you the Clean & Simple or the Coastal? Are you Farmhouse or Moody & Modern? Take this quiz to learn exactly which style is right for you and your home!
Take the "What's Your Organizing Style?" quiz now!
---
Related organizing articles: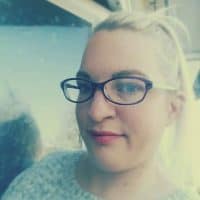 Vickie Louise is the Founder and Editor-in-Chief of A Crazy Family. She is a stay at home mom of a little boy with a big personality. After having her son, she realized how important it is for moms to take care of themselves, physically and mentally. Vickie believes in the power of using social media and her online presence for good and is thrilled to provide you with a space to celebrate all that is awesome (and a little crazy) in the world.