As I'm sure you're aware, custom socks, in particular, pet socks, have become increasingly popular as of late. And with many companies jumping on the custom sock bandwagon it can be hard to find the right 'fit.'
I received a complimentary product to facilitate this review. All opinions are my own.
So after ordering my custom socks and wearing/washing them, I feel as though I am able to provide an honest review based on my experience.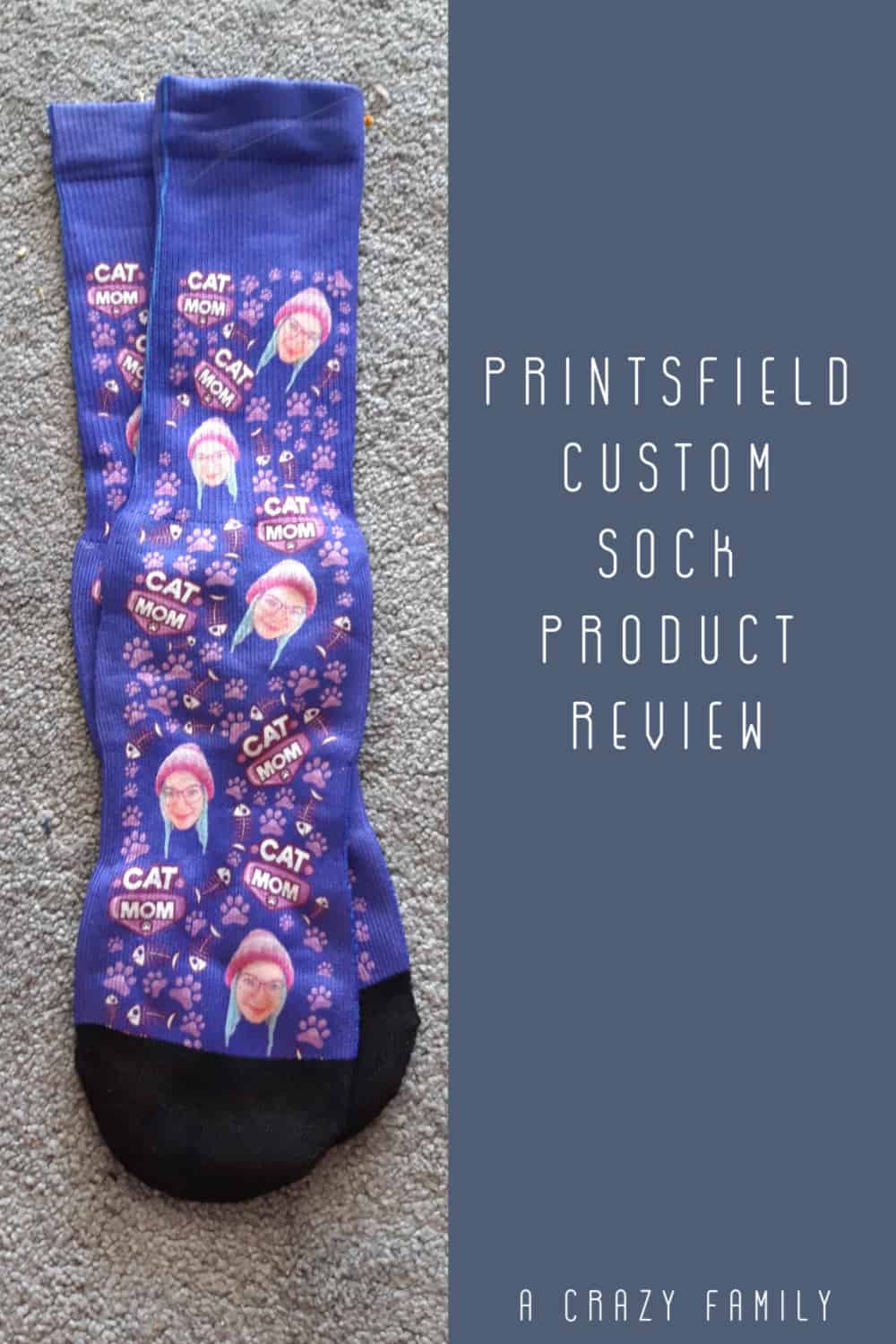 Product Description
On printsfield.com, you can upload your favorite photos (pet or human) to be printed onto a pair of socks. They can be customized by selecting which color and background you desire, or by adding an extra face into the mix. They come in a variety of colors and sizes, with each season bringing an array of holiday collections.

Since entering the world of custom socks, Printsfield has expanded to include men's and women's underwear, laptop sleeves, and notebooks. It's a one-stop-shop for your customization needs.
Product Quality​
I was quite surprised by the quality of these socks. I have to admit, I expected a good product, but I didn't expect them to turn out as great as they did. I submitted a high-resolution photo and that's exactly what I received on the sock.
** Be sure your picture is clear and of a decent resolution

Since receiving my socks I have worn and washed them five times and I have to say, they are just as great as the day I received them.
** These socks are incredibly warm, so be sure to consider that if you have naturally warm feet. They are great for colder months.
My Favorite Personalized Sock Designs From Printsfield
Material
60% polyester, 10% acrylic, 25% nylon, 5% spandex
Sizing
They come in the following size options:
Small (EU: 36.5-39, US: 5.5-6.5)
Medium (EU: 39.5-42.5, US: 7-9.5)
Large (EU: 43-46, US: 10-13)
** I purchased a size small as I usually wear an EU size 36 and found them to fit perfectly.
Cost
Standard pricing for a pair of Personalized socks is £30.95. But they often have sales available. If you opt into the Printsfield newsletter, promo codes, when available, will be sent to you.
** Printsfield have very kindly allowed me to offer a promo code to my readers for 20% off your order:-
acrazyfamily20
The shipping cost was reasonable and arrived in good time too.
Creating Your Socks
The website is extremely user-friendly, the sock customization process is simple and time effective.
Head on over to Printsfield's site (printsfield.com) From there you can select your desired item you want to customize. For the below tutorial, I have selected "Cat Mom Personalized Socks"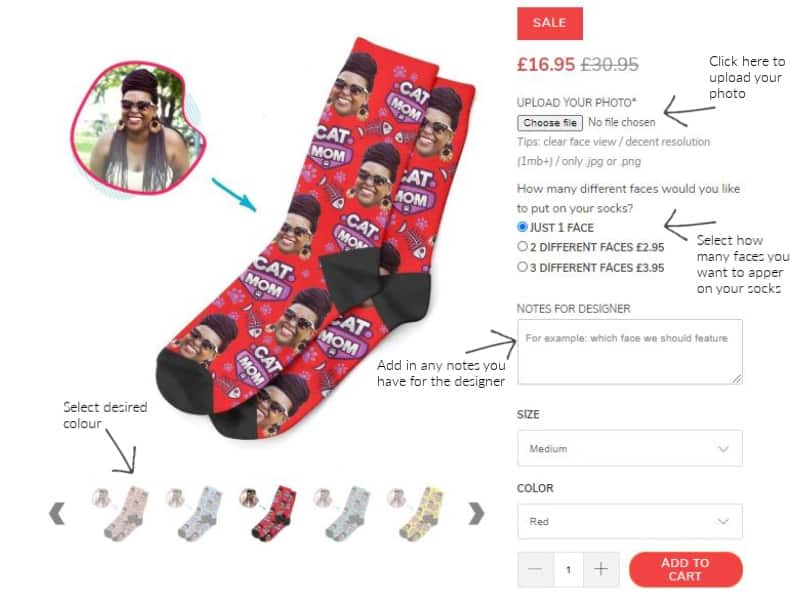 Once finished with your selections, add your product to the cart. You will then begin the checkout process. Double-check your preferences, and continue on to the payment page:
On the checkout page, you will select your payment method: Credit card, debit, or PayPal. The total cost with shipping will be shown once you insert your delivery address. Any promo codes you have can be entered on this page.
Please note: The cost reflected in this sample is from the "May 2020" promo period.
Are Printsfield Custom Socks A Good Choice?
Yes, yes, and yes. I can't say enough about this product. I am impressed by the quality and more so with the customer service interactions I have experienced. I have enjoyed my socks so much that I have decided to purchase another pair.
They are great for personal use but also as a gift option.
And remember use coupon code acrazyfamily20 to get 20% off your order of personalized socks!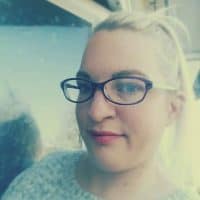 Vickie Louise is the Founder and Editor-in-Chief of A Crazy Family. She is a stay at home mom of a little boy with a big personality. After having her son, she realized how important it is for moms to take care of themselves, physically and mentally. Vickie believes in the power of using social media and her online presence for good and is thrilled to provide you with a space to celebrate all that is awesome (and a little crazy) in the world.