I absolutely love to burn candles. I have candles burning all the time in my house and I love to try out new scents to see which ones are my favorite. Having a candle burning seems so cozy and relaxing to me, so I try to do it often.
But, I definitely want to burn a candle in my home that is chemical-free. That is why when I discovered Modern Forestry, I fell in love with them!
All of their candles are 100% soy and hand-poured so you know that you are not releasing toxins into the air when you are burning them.
They are also a small, local business and started from a husband and wife team. They have grown exponentially over the past few years and I can see why because their products are amazing. We all know now is the time to support small shops because this pandemic is definitely affecting them.
That's why I thought now would be the perfect time to share with you all my favorite spring scents that Modern Forestry just released!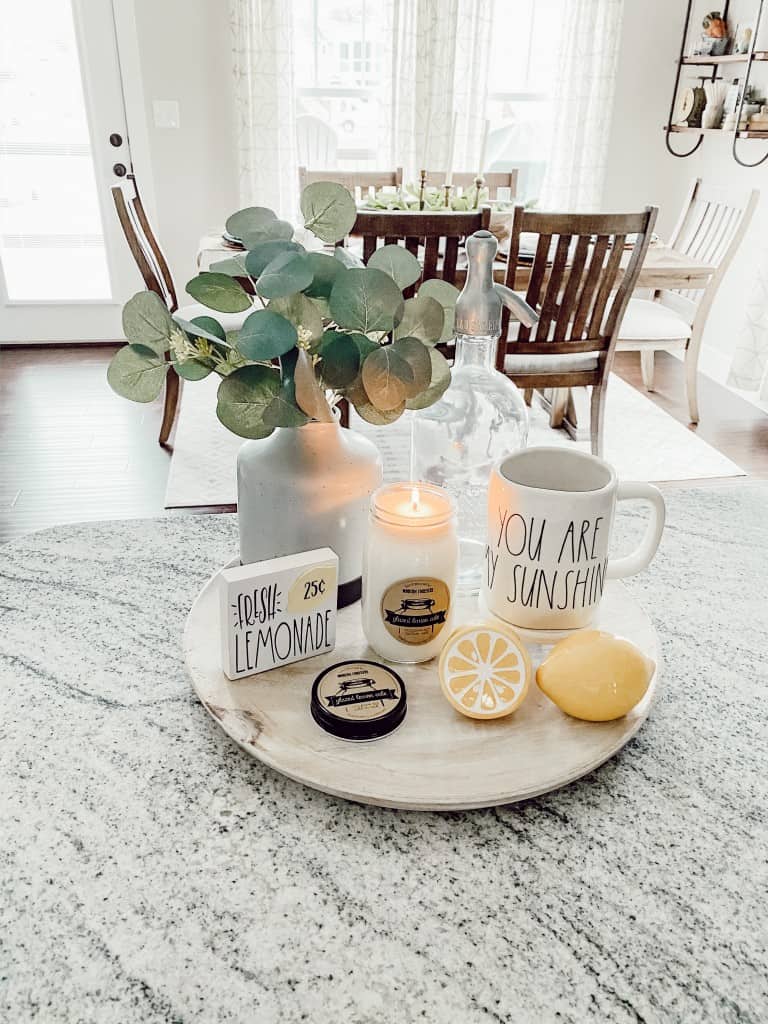 Glazed Lemon Cake
I think all things lemon-scented and flavored are just perfect for spring so this scent is absolutely perfect. It is the perfect balance of tart lemon peel and sweet vanilla cake! How could you not love that combination?! It also includes essential oils of lemon and clove to create this mouthwatering fragrance.
I could smell this candle before I even opened the package. It definitely makes my whole house smell like I have been hard at work in the kitchen baking all day- even though I really haven't.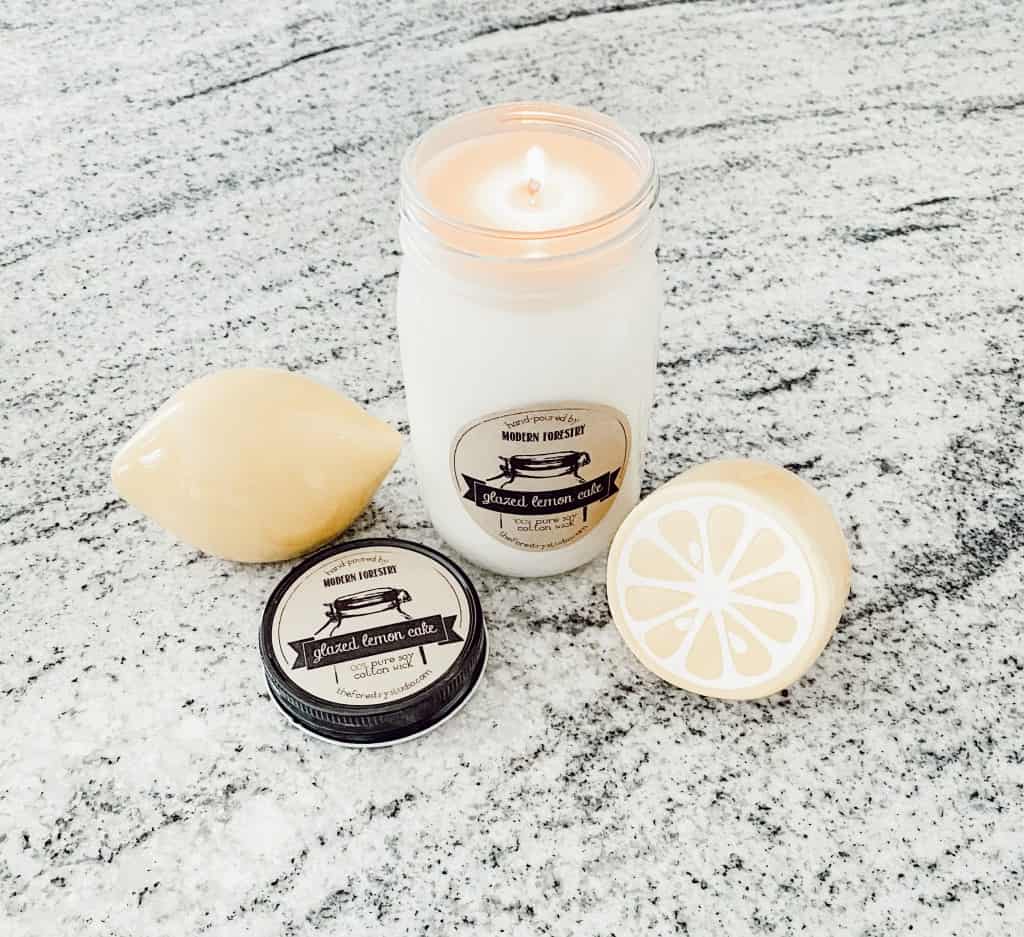 Orange Grove
This scent is also perfect for spring because it has a fresh, delicate floral scent to it. Just like an orange tree in full bloom! It makes you feel like you are right in Florida in the middle of spring! It is also infused with the essential oils of Bergamot and Eucalyptus.
I love candles that have a light floral scent, especially for this time of the year so this one is absolutely perfect as well.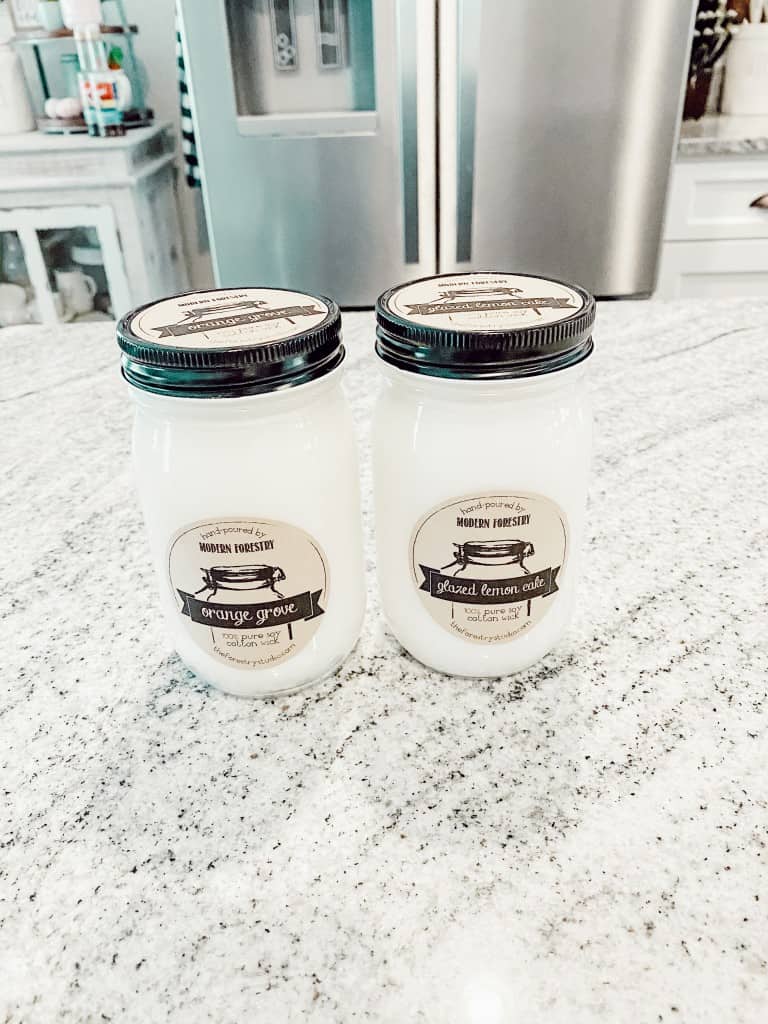 Now is the perfect time to support small businesses with all the uncertainty and scariness of the times we are in. I am trying to do everything I can to support all the small shops that I love and I hope you will join me. I shared more into this over on my latest blog post, Small Shops to Support Right Now, if you want to read more about that.
But I seriously hope you will give these amazing candles a try! And I have a coupon code you can use as well, MACEDONIA20 for 20% off your order with them. I always love trying new products, but when I can try them at a discount, it's even better! Don't you agree?!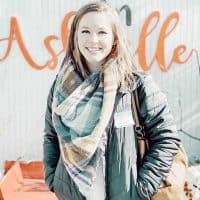 I love Jesus, coffee, and home decor! I have a passion for all things rusty and chippy and I love to go thrifting and antique hunting for the perfect vintage pieces for our home. I also love to cook and bake as well as read in my spare time! Follow along with me for all my latest DIY projects and ideas!