7 Genius Meal Prep Ideas & Hacks To Save You Time
This post may contain affiliate links that earn me a commission at no additional cost to you.
Meal prepping is an excellent way to eat healthier and lose weight. You'll also gain other benefits such as not spending your money on last-minute and unhealthy food choices, and no running back and forth from the store to find items.
Saving time is also a perk of meal prepping, and that's something that appeals to everyone.
Preparing meals ahead of time means you're taking a break from the daily hassle of wondering what to fix for dinner, running out the door without breakfast, and frequently visiting expensive restaurants or high-calorie fast food for lunch.
Those vending machines for snacks can also be expensive and unhealthy.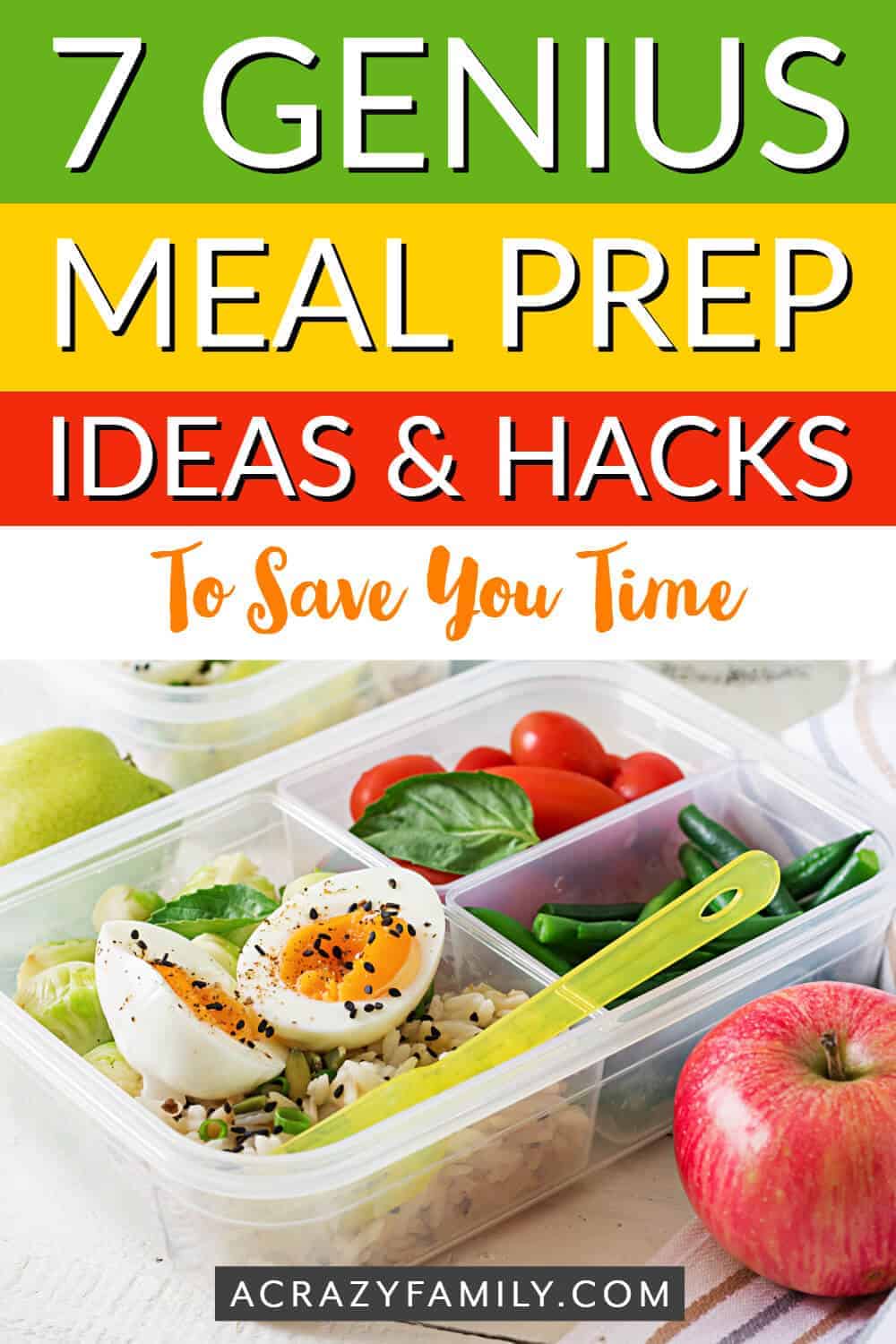 Meal Prep Made Easy
Here are some meal prep hacks to help you shop, cook, and divide your meals into easily manageable choices for the days or week ahead:-
Choose one time per week to cook
If you can, shop and cook your meals on one particular day and time each week.
This means that the oven will only be heated once, the mess of chopping and slicing meats and veggies happens only once and you'll have time during the week for things you want and need to do.
Use a slow cooker to save time and effort
The Internet is bursting with slow cooker recipes that can save you time, effort, and money.
Or – create your own recipes by tossing in some meat, veggies, and yummy spices (plus liquid) and do your own thing while it cooks.
Plan for snacks
We all love to snack between meals and that can be deadly to a diet and fitness routine.
Rather than leaving your fate to the vending machines, invest in some healthy pre-planned snacks to keep all week for when hunger and cravings hit unexpectedly.
Bag Up smoothie Ingredients
Why not prep the ingredients for your breakfast smoothie? Just label a ziplock bag with the name of the smoothie you plan to make like, strawberry banana or tropical smoothie or whatever flavors you want.
Combine the chopped ingredients and liquid for each smoothie, fill up the bag and store them in your fridge. Then pull them out when you need them!
Learn how long foods stay fresh
Another good hack to know when it comes to meal prep is to know your foods' timeline for freshness. Some foods, such as apples, are more sensitive to time passage than others.
They become brown and pithy as soon as they become exposed to oxygen. Get to know your selected foods' timeline for freshness and wait for cutting or slicing until you're ready to use them in a recipe.
Don't stress over variety
Also, it's okay to repeat meals during the days or weeks ahead. Enjoyment of your food is key here – and when you love a recipe or enjoy eating leftovers, it's perfectly okay to make up a batch and serve it later on during the week.
Organize your fridge
It's important to organize your refrigerator before meal prepping. You don't want to be in a hurry to get out the door and have to rummage through the refrigerator for your carefully prepared breakfast.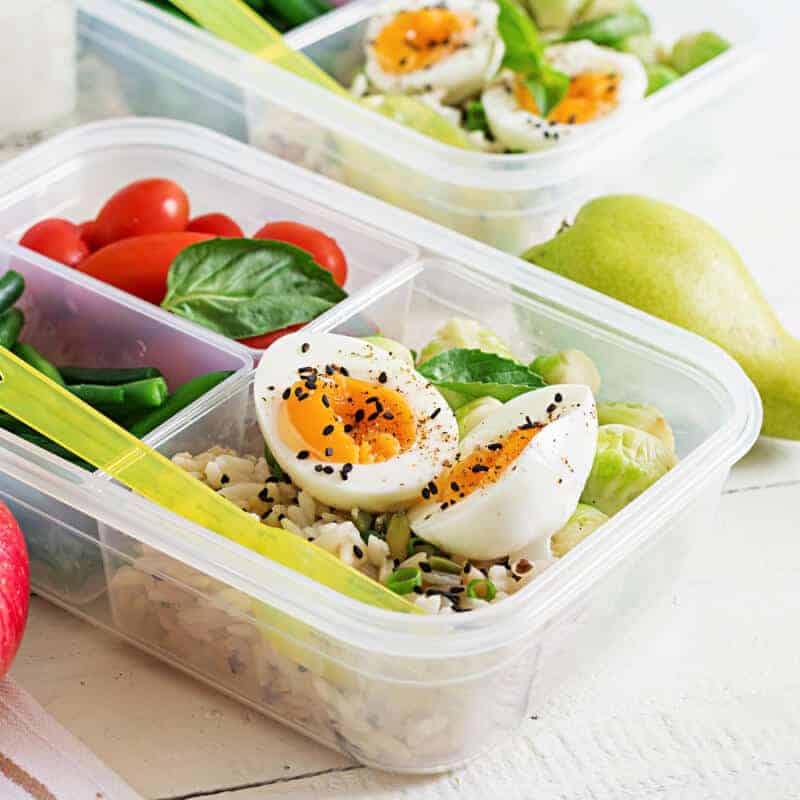 Bonus: More Quick Meal Prep Tips
The art of meal prep has never been easier with the wide array of gadgets and ideas, here are five essentials you want to invest in.
You'll think of more tips and ideas to make meal prepping fun and enjoyable as you go along.
The Internet and meal prepping blogs are also good ways to see what others are doing.
So as you can see there are plenty of tips and tricks that can help your meal prepping run smoothly. Give them a try and let me know what you think.