I'm going to start by making a big assumption about why you're here!!
This post may contain affiliate links, which means I may receive a commission if you click on a link and purchase something. As an Etsy and Amazon Associate I earn from qualifying purchases.
Tell me if I'm wrong, but I'm guessing you're writing your blog to make money, to earn a living, and not to share fun stories about what's going on with your family or what you're up to with your favorite hobby or activity.
If you're putting in the work, doing the research, and growing the audience, chances are you'd like to get paid for your hard work.
But, for that to happen, you have to monetize your blog posts.
Monetizing your blog is how you will make money writing about the topics you love.
Any size blog can make money, but a blog with lots of traffic is going to be most successful because more people have the opportunity to click ads or purchase digital products.
Even if your blog is small, you can still make some side hustle cash by implementing the things in this blog post.
I'm excited to share these with you today because even beginner bloggers or small bloggers deserve help and lots of views too!
All of these easy ways to make money blogging have significantly helped me to continually increase my blogging income.
If a non-techie busy mom like me can do it, what is stopping you from doing the same?
Haven't got time to read this now? Click here to pin it for later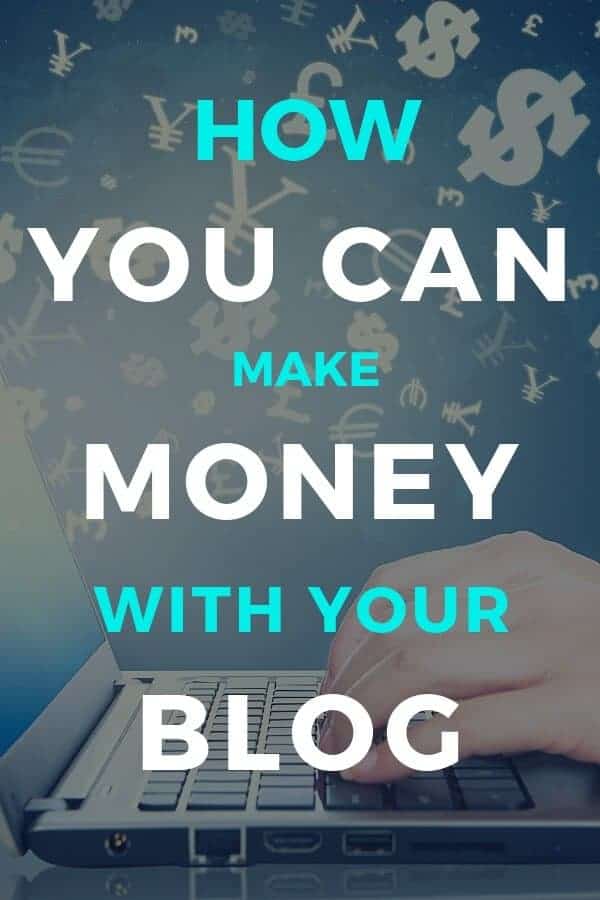 Increasing Your Blog Traffic & Getting Visitors
To start making money with your blog, you are going to need traffic, here are a couple of suggestions on how to get off to a flying start:
Write GREAT content that people want to read and that SOLVES their problems
Create content that other people have found success publishing— like DIY posts, home organization hacks, and round-up posts…everyone is looking for those things online.
Not to mention they are the perfect lifestyle topic – hence why I suggest a lifestyle blog.
Get your posts seen by the people who need their problems solved
Your blog is a business and needs to make sure people know about it, and that's where I recommend you make use of Pinterest.
Pinterest is a blogger's secret weapon for getting people to read your blog and grow your blog's audience.
Pinterest is where people can find the lifestyle topics you write about, which means traffic to your blog, which means you'll then be able to monetize that traffic.
So be sure you learn how to master Pinterest as the best traffic tool for your blog.
Some people choose to monetize their blog from the very beginning, while others try to generate a large following before they take these steps. The choice is up to you.
If you haven't started your blog yet, check out How to Start a Money Making Blog, follow my step by step instructions and get your own blog up and running in no time.
Easy Ways to Make Money With Your Blog!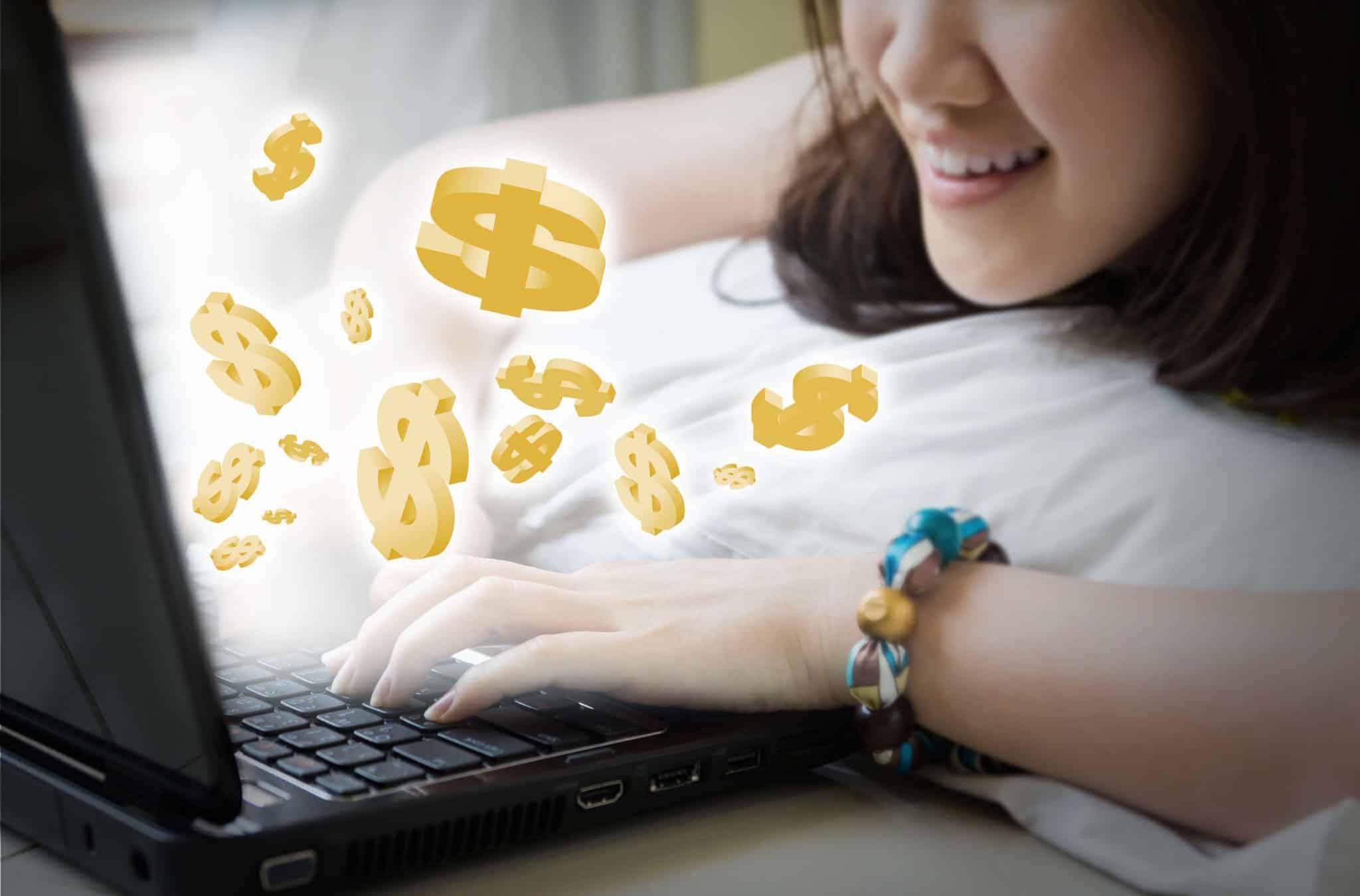 Here's how to make money with your blog! Let me know in the comments which of these interests you the most!
Advertisements
This one is one of the most low maintenance ways to make income from a blog. Advertisements are one of the most widely used ways to make some extra money off of your blog.
The most common ad network beginner bloggers usually have is Google Adsense.
All you have to do is apply, put them on your site, and you're all good to go! When you get clicks or a certain number of views, you earn a little commission.
Now when you start getting more views, I highly suggest signing up for Mediavine.
The session threshold you need to be accepted is only 25k sessions a month, which is great, especially when other sites like Adthrive require 100k views a month.
Affiliate Marketing
This one is also simple, but it does require some work on your end.
Affiliate marketing is when you monetize your blog by promoting and selling other's products. You would try to earn money by recommending a product (one you know and use) to your readers. And when one of your readers clicks through (a special link) to the product and buys or signs up for a product, you as the affiliate get a commission at no extra cost to the reader.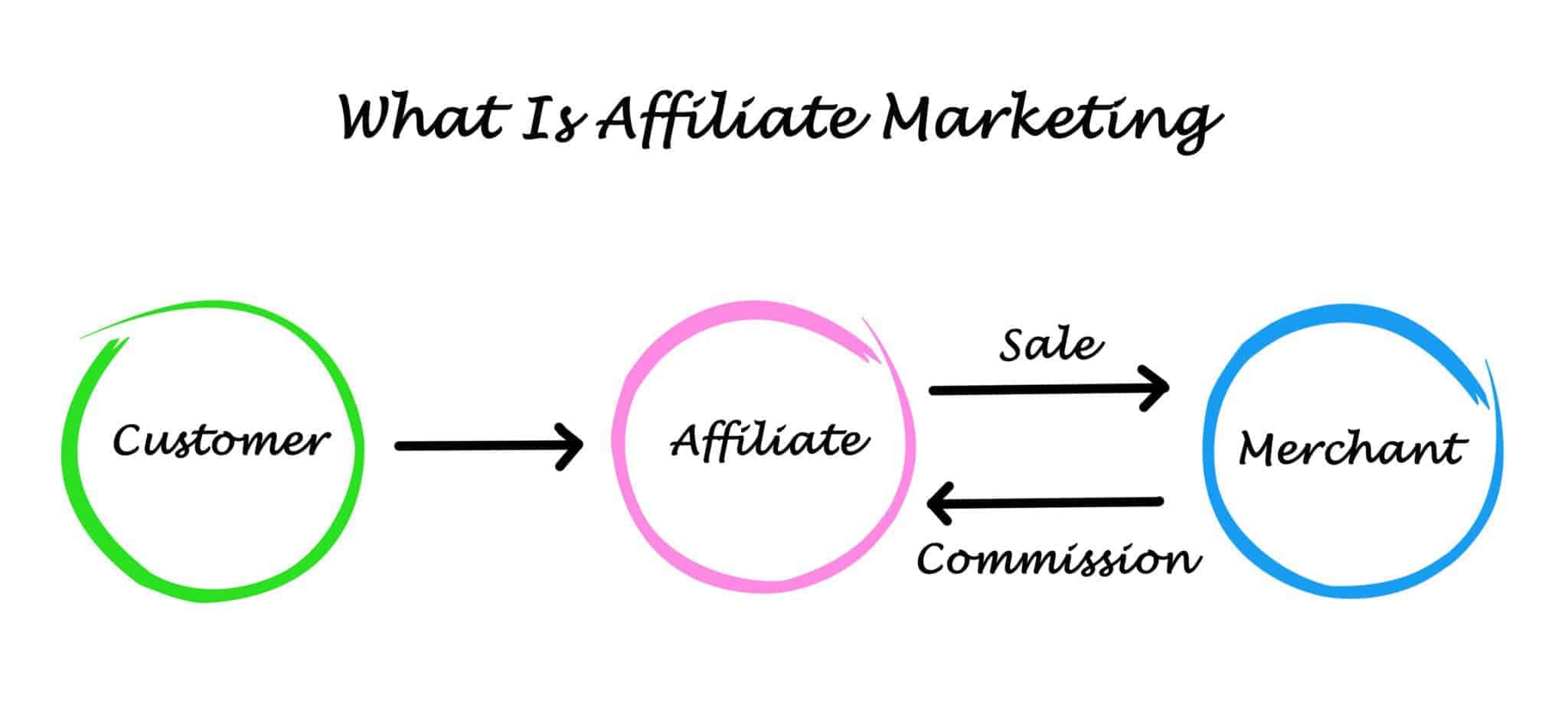 So Which Ones Am I Apart Of?
So what are the ones I'm signed up for and promoting? Bluehost, Billionaire Blog Club (courses, books, and challenges that show you everything you need to know about blogging, traffic generation and making money from your blog), and Amazon are my main affiliates at the moment. They're all super easy to sign up for and great for beginners.
Of course, I'm just starting to promote others, but these 3 are my main affiliate income sources.
Bluehost: If you use their hosting plan for your blog, you can become an affiliate. They pay you $60+ for every sale which comes through your link. I like promoting them because I started out with Bluehost as a beginner blogger with not a lot of money.
Billionaire Blog Club: Or more affectionately known as BBC, this has all the tips and steps needed to become a full-time blogger and has helped plenty of other successful bloggers.
BBC gives a generous affiliate payout of 40% for each purchase.
Amazon: Amazon's affiliate program is great if you want to recommend an awesome book or product you use for your house (as an example). This program gives you a special code that you can let your readers use when they buy something from the Amazon store.
It's very easy and straightforward and can be a real and easy way to make some extra money! Just make sure your blog posts have lots of links to everything you're using. Their affiliate payouts aren't the biggest, however, you also get a commission if they end up purchasing the item you sent them to (or any other item over the next few days).
For example, if you're in the parenting niche and are working on a blog post about a fun park in your area that you went to, you could mention the stroller you used and how well it did or didn't perform in the park.
Or if you're a photographer who also blogs, share your latest pictures and mention what camera, filter, flash etc. you used for each picture along with links to those products.
Learn more about how you can make money from the Amazons Affiliate Program in this helpful post!
Note on Affiliates: Many companies have affiliate programs you can sign up for, go ahead and google your program name with the word affiliate and you are bound to find somewhere you can sign up. so why not see if you can start recommending them as an affiliate.
You can even promote affiliate products using Pinterest. All you do is create a graphic for the pin, disclose it is an affiliate pin, and place your affiliate link into the link area of the pin!
Related: Make Money Blogging With The Amazon Affiliate Program
Sponsored posts
Sponsored posts are another great way you can make some extra money by blogging.
You can use sites like blogmeetsbrand.com to get set up with brands who are looking for you to either let them have ad space on your blog or for your promotion of them.
This is a fantastic way to make new connections and really tell your readers about what you're interested in and what products you like.
If you love a specific cause, see if you can connect with them about a sponsorship!
Giveaways
Giveaways are the perfect way to drive a spike in traffic to your website!
Put together a great giveaway with a company or even do one yourself and see the traffic on your blog rise! Some companies will pay you and even provide the products you can give away to your viewers.
Even if you don't go about it this way though, you will still see an increase in traffic and Advertisements will do the rest for your wallet!
Reviews
Sometimes companies will send you products for you to review.
It gets you free stuff (and sometimes more cash), and you'll have some new content for your readers! It's a win for everyone!
Grow Your List and Make Offers Via Email
The most effective way to make money from your blog is to focus on getting your blog readers on your email list first.
This gives you a chance to build a stronger relationship with your audience, get them back to your blog and of course make offers to them directly in your emails.
Keep your email messages entertaining and helpful with some recommendations thrown in, and you'll do well.
Keep growing your list as your blog grows and your income will follow right along.
Of course, this is by no means an all-inclusive list. But you can see, there are lots of options for bloggers to make money.
Many people don't believe this is possible unless you have millions of readers.
So, let's put that rumor to rest and start making some money, everybody!
Now whether you're a new blogger or someone looking to find more ways to make income with their site, I hope I was able to help you out!
Your Next Steps For A Succesful Blog
You are off to a great start and I'm so excited for you! Here is what you should do next:
Learn Pinterest – I recommend Carly's Pinteresting Strategies for how to gain traffic on Pinterest using manual pinning, and Anastasia's Pinterest SEO Traffic Secrets for a complete course on Pinterest (includes Pinterest hacks I guarantee that you won't have heard before).
Write plenty of awesome content that people want to read and that SOLVES problems and promote it with Pinterest
Start posting on your other social media sites – Facebook, Twitter, Instagram, etc… (Don't spend huge amounts of time here, can be a huge time suck. Just reserve your account names and make a start)
Find affiliates to sign up for (a great way to make money!) Join the ShareaSale affiliate network program. They have thousands of different products and services you can become an affiliate for.
Stay motivated and remember that blogging is a marathon and not a sprint!
If you have any questions or anything you think I could help you out with don't hesitate to comment or send me an email.
If you haven't started your blog yet, check out How to Start a Money Making Blog, follow my step by step instructions and get your own blog up and running in no time.
And if you have any questions at all, then please don't hesitate to ask!
Read more on Blogging;
The Blogging Resources I use to run my blog
5 Effective Ways To Encourage More Social Shares Of Your Blog Posts!
How to Encourage Readers to Comment on Your Blog
Basics of SEO for New Bloggers
10 Essential WordPress Plugins for Beginners
Blogging Resources that I love:
Here are some blogging resources that I use to get from where I started, to now.
Bluehost: When you first start your blog, you don't want to spend a fortune on hosting, well neither did I. Hosting your blog on Bluehost gives you free site builders, free 1-click WordPress install, 24/7 support, and a free domain.
Pinterest SEO Traffic Secrets: This course has helped me grow my traffic exponentially from Pinterest and increased my income. I have tested most of the secrets shared there, and they work. I'm still implementing some of them.
Tailwind: Tailwind is my absolute favorite scheduling tool, which I use to schedule my pins on Pinterest.
Creative Market: I love using Creative Market to find anything from graphics to stock photos, fonts, plugins and themes to use on my blog. I also love the weekly freebies they send directly to my inbox.
Affiliate Window: A number of the affiliates I promote come through Affiliate Window or AWIN. Affiliate Window is a great and easy to use affiliate network to help boost your blog earnings. Along with access to hundreds of affiliates through the platform, they also have an amazing referral program of their own.
Grammarly: Grammarly is an extension I installed onto my Chrome browser and automatically spell-checks and grammar-checks ANYTHING I type. I love it. Oh, and it's free!
PicMonkey: I use both PicMonkey and Canva to edit all the graphics, pinnable images and featured images you see on my blog.