Preparing a Thanksgiving feast can be a lot of work, but it doesn't have to be difficult.
There are several amazing kitchen tools available today that will solve a variety of Thanksgiving problems.
As you get ready to cook Thanksgiving dinner this year, consider using some of these handy kitchen tools to make cooking a breeze.
Please note that this article may contain affiliate links.You can read my full disclosure at the bottom of the page.
Roasting Pan
Make sure your turkey is in good hands while it's in the oven with a sturdy roasting pan
. Make sure your pan has a heavy bottom to catch all the turkey drippings and large handles, so it's easy to lift (even when you're wearing oven mitts).
Digital Thermometer
An undercooked turkey is the last thing you want on your Thanksgiving table. Make sure your bird is cooked to 165 degrees with a digital thermometer
. Not only will you ensure your turkey is cooked all the way through with this handy gadget, but you'll prevent overcooking as well.
Turkey Baster
Keep your turkey from drying out with a turkey baster
. For a double-duty kitchen tool, choose a baster that also has an injector to ensure your Thanksgiving turkey is full of flavor.
Turkey Lifters
Once you have your turkey perfectly cooked, you'll need an easy way to transfer it from the roasting pan to the serving dish. Use non-stick turkey lifters
to do the job quickly and easily.
Electric Knife
Slice through your turkey with ease using an electric carving knife
this Thanksgiving. A cordless knife will allow you to carve your turkey right on the table.
Fat Separator
Make delicious gravy without all the turkey fat getting in the way with a fat separator
. You'll want a separator with a low spout, so all the yummy juices pour out as the fat rises to the top. Also, look for one with a strainer to catch extra bits of turkey that can make your gravy lumpy!
Stand Mixer
You'll use a stand mixer
for so many different parts of your Thanksgiving dinner. You can make creamy, smooth mashed potatoes, flaky pie crust, and even homemade bread with this amazing kitchen gadget.
Dutch Oven
For making hearty side dishes, there is nothing better than a Dutch oven.
Not only can you cook your side on the stovetop in this handy pot, but you can also keep it warm in the oven without the need to transfer the dish to a separate oven-safe pan.
Crock Pot
When preparing your Thanksgiving dinner, the more you can accomplish before the big day, the better. Take a little work off your plate on Thanksgiving by setting part of the dinner to start cooking ahead of time in a crock pot
. From mashed potatoes to macaroni and cheese, there are tons of ways to use this kitchen gadget during Thanksgiving.
Hand Blender
Whether you need to smooth the lumps from your gravy or whip up some creamy mashed potatoes, a hand blender
will make the job so much easier. Just choose the attachment and stick the blender directly into the pan to easily mix up a delicious Thanksgiving side.
PIN THIS POST FOR LATER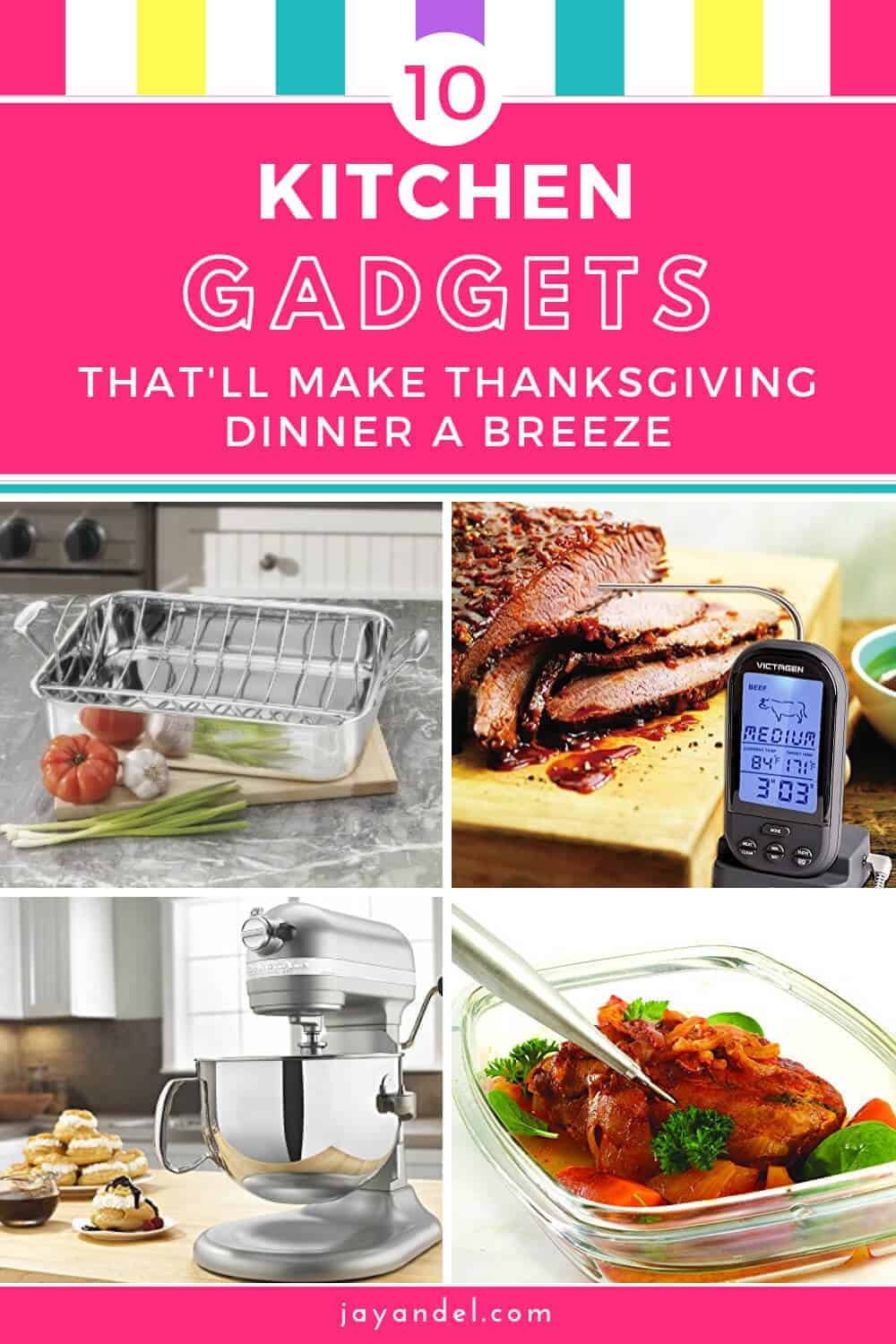 Don't forget to check some of our other popular and recommended posts: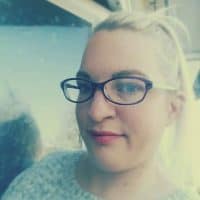 Vickie Louise is the Founder and Editor-in-Chief of A Crazy Family. She is a stay at home mom of a little boy with a big personality. After having her son, she realized how important it is for moms to take care of themselves, physically and mentally. Vickie believes in the power of using social media and her online presence for good and is thrilled to provide you with a space to celebrate all that is awesome (and a little crazy) in the world.