Keep Your Trunk Organized with These Must-Have Storage Solutions
By: A Crazy Family | Updated: 15th October 2021
Your car's trunk often becomes a dumping ground for a variety of things, which means it can quickly become disorganized. Luckily, there are a variety of storage products designed to help you keep your trunk clean and organized all the time.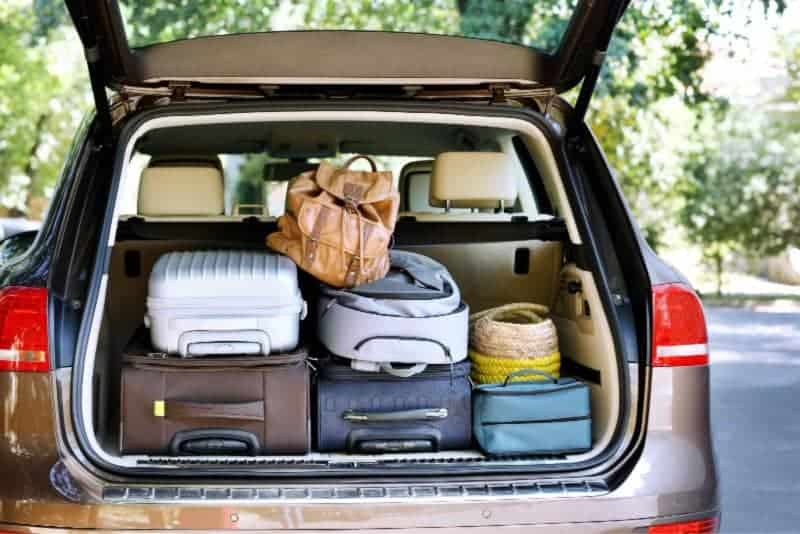 With these handy storage solutions, you'll have an organized trunk perfect for everyday travels or your next road trip.
Hanging Organizer
Make the most of the space behind your seat by using a hanging organizer. This handy storage solution attaches to the back of the seat and features three big compartments for storing everything your family may need on a regular basis, from emergency equipment to water bottles.
And the best part about this storage solution is that anything placed in this hanging organizer is within easy reach of the passengers in the back seat.
Storage Compartments
If your family has a lot of stuff that stays in your trunk on a daily basis, a set of storage compartments would be perfect for you.
Simply place this large storage basket in the trunk and secure it in place. Then, fill it with your everyday essentials to keep those items from moving around in your trunk as you drive.
Storage With Cooler
Whether you need a handy storage solution for your next road trip or a place to keep your team's drinks cold during the next soccer game, you'll love this trunk organizer with a cooler built in.
It's sure to keep your trunk organized and your kids hydrated wherever you go.
Collapsible Grocery Storage
Groceries can take a big space in your trunk. And lugging them from the car to your trunk and then into your home can be a big task.
This handy storage solution makes the whole process of grocery shopping so much easier! Place the collapsible grocery storage bag in your shopping cart and fill it up as you pay. Then, easily transfer the bag into your trunk and later into your home. Finish by folding up the storage box and placing it in your trunk for your next trip.
Trunk Liner
Do you have a pet who loves ride in the trunk? Or a kid who constantly dirties up your trunk with messy sports gear?
This waterproof trunk liner is the answer to your prayers! Just place it in the trunk to protect your car from dirt and pet hair. Then remove it to clean it as needed.
Mesh Organizer
Do you have kids who play sports? Then you know that hearing balls rolling around your trunk can get annoying as you drive. Tackle the sports equipment clutter with a mesh organizer.
This hanging organizer will keep all those balls contained, which means you won't have to hear them rolling across your trunk each time you make a turn.
Small Organizer
Even if your trunk isn't packed with stuff, it's likely that you have a few stray items taking up space. Organize your everyday items without taking up precious space in your trunk with this handy small organizing basket.
This portable organizer is great for storing emergency equipment, tools, or snacks and drinks for the kids.
Storage Box with Lid
Would you like to keep your items stored away and hidden from view? A storage box with a lid is a great option.
With this handy storage solution, you can pack away all the valuable items you keep in your trunk each day without putting them on display for everyone to see. And with two large storage compartments on the inside, you're sure to have room for everything you need to hide away.
Simply place your items inside the trunk and shut the lid to protect your valuables from prying eyes. And the outer mesh pockets and side pockets are great for storing away items you need to have within easy reach.
Headrest Hooks
Sometimes the best storage solution is the simplest. With these headrest hooks, you can instantly create a space to hang items that may be cluttering up your car.
From backpacks and lunchboxes to purses and reusable shopping bags, these handy hooks will make the space along your back seat a great storage spot simply by snapping them into place along the bars of your backseat headrests.
Toy Organizer
If you have kids, chances are your car is packed with ways to keep them entertained as you drive. Keep all their toys, books, crayons, and snacks in one handy place with this simple toy organizer.
This compact storage box features two large storage spaces, one zippered pocket, and eight different smaller storage compartments, in addition to four handy cup holders perfect for bottles and sippy cups.
The separate bins and mesh slots ensure everything you need to keep the kids entertained on a trip stays in place while you drive.