A lot of you may not know this, but I actually was an Instagram influencer before I starting blogging. I actually think I am more successful on Instagram rather than blogging because I am still trying to figure that all out.
Instagram came much easier to me than blogging did so I think that's why. I thought today I would share with you all some tips and tricks on how to grow your Instagram from scratch if that is something you are trying to do!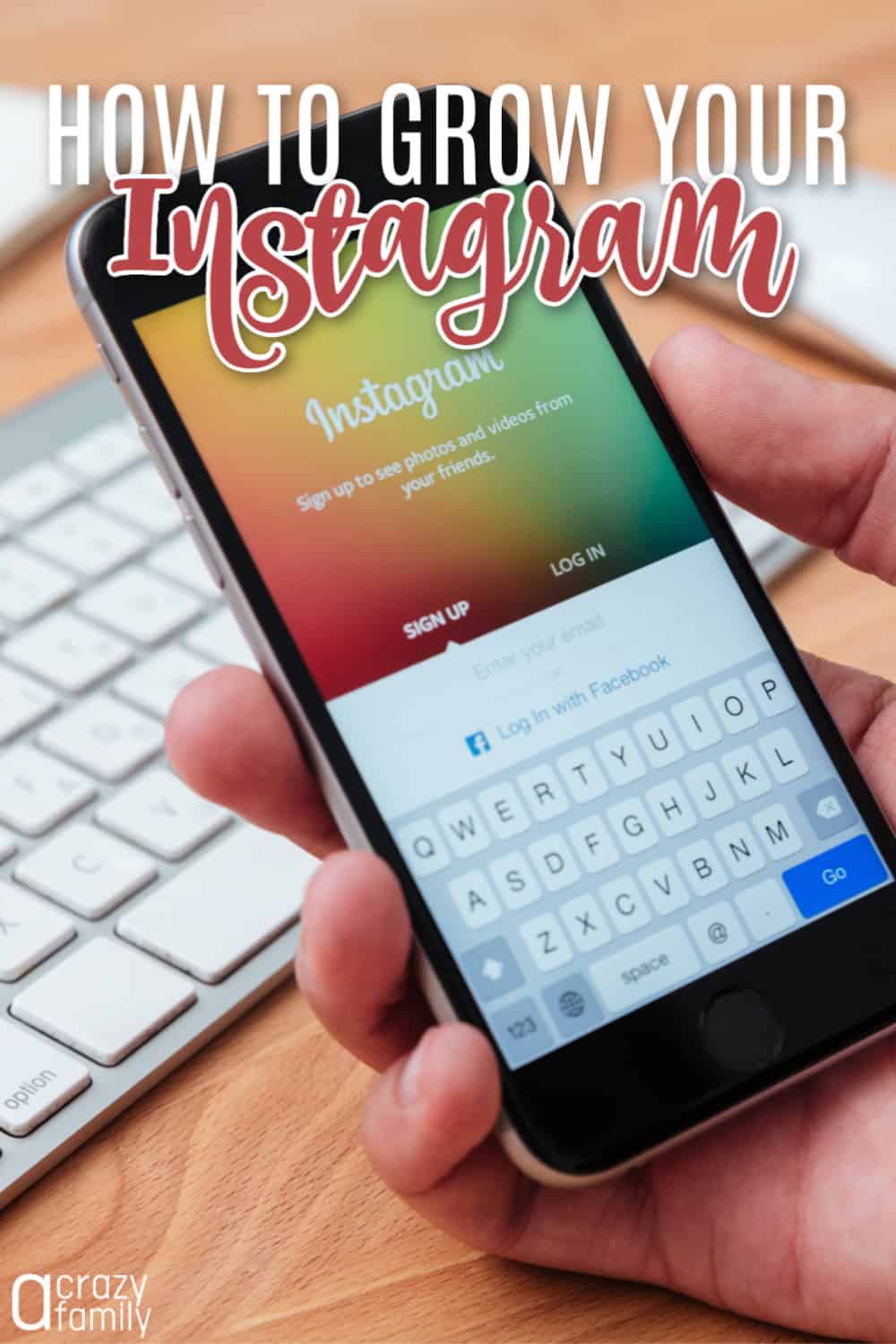 Pick Your Niche
Just like with blogging, you need to nail down your niche for Instagram. Is it home decor like me? Or fashion, beauty, parenting lifestyle, etc.? Once you determine that, it becomes much easier to grow your Instagram.
I always think it's important to stick with your niche and not stray from it. I am more likely to follow accounts that strictly stick to their main topic and not bounce around from like parenting to beauty to something else if that makes sense. Like if I want to follow someone because I love their home decor, I don't want them posting about other random things.
Find A Community
Once you have determined your niche, then it's time to find your community that is similar to your niche too. Here is where you can really grow and even develop friendships with other like minded people!
I started following a lot of home decor accounts when I first started my Instagram. Mainly to gain inspiration and to see what they do for their accounts too. But I also started commenting and liking their photos, and in return, a lot of them did the same for me. That's also how I gained some followers too.
You can also find comment pods or likes/saves pods in your niche too. I am a part of one called Insta Neighborly and you comment about which picture you want engagement on. Then, you do the same for everyone else who commented too.
It's a great way to boost your engagement rate and keep it steady. I tend to use this every time I post a picture so I can ensure it gets good engagement.
Be Authentic
There is only one you out there and you need to show the world who you are. Don't just conform and be like everyone else. And don't be scared to show the real you.
Being authentic is a great way to grow your Instagram. For example, if I was too scared to take that first step and post a picture of my home on Instagram, I would not be where I am today. I can always use the excuse that oh well "my home isn't as pretty as so and so's" or "I don't have enough spaces to photograph" or really any number of excuses to hold me back.
But, I am glad I took a leap of faith and just went for it. I have a unique style just like everyone else I follow does too. I like how we are all not the same. It defintely makes it more unique and it is a great way to gain inspiration.
Also, don't just flat out copy someone else's idea either. It's totally fine to get inspired by something someone else does, but make it your own and put your own spin to it! That really makes you more authentic!
Also, when you are commenting on other's posts, don't just say "great picture" or something generic like that. Be sure to really engage and leave a well thought out comment. Trust me, you will definitely get more likes and comments back if you are truly being genuine with others.
I can always tell when someone isn't really paying attention to what I post and just leaving a generic comment. I appreciate the well thought out comments so much more!
Use a Preset for Your Pictures
I cannot stress this enough! I really wish I started out using a preset for all my pictures at the beginning. There are many to choose from and they just make your photos look top-notch!
They also make all of your pictures have a consistent flow and feel to them. You just download whatever preset you like, then use the Lightroom App to further edit it, or leave it just as is. A lot of time I leave it as is because the preset looks like enough editing to me! The one I use is from Liz Marie Blog and you can find all of her preset options here.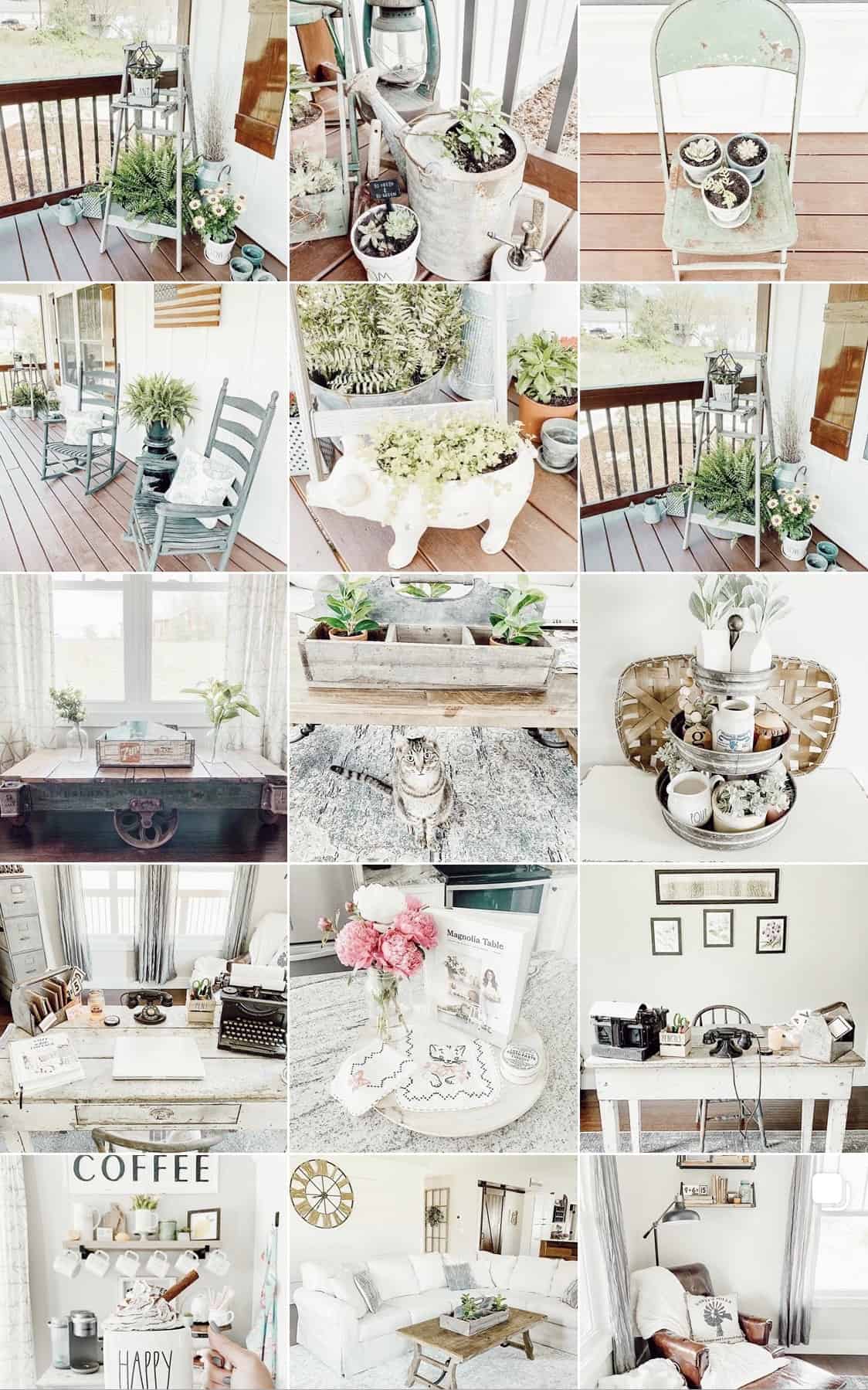 Be Patient and Consistent
Growing your Instagram doesn't happen overnight and it does take a lot of work.
It took me a little over a year to reach 10K followers and now I am up to 13K after almost a year and a half. Don't expect immediate results and don't get discouraged if you think you aren't growing fast enough.
It's worth the wait because once you do reach a milestone such as 10K followers, you definitely need to celebrate! You can see how I celebrated hitting 10K on Instagram here too if you're interested.
Also, try to be consistent when and how often you post your content. For example, I try to post Monday-Friday at around 8:00 am EST. For me, that seems to be when my post gets seen the most and has the highest engagement.
You may have to play around with this to determine the best time to post for you. Being consistent like this is another great way to grow your Instagram!
And, try to show your face and do Instagram stories as often as you can. I know it can be a little scary and intimidating at first, but your followers will definitely like seeing more of you.
Most people actually watch stories more than scroll the feed so this is a great way to be seen and get your content out there!
Things to Avoid
When you are trying to grow your Instagram, there are a few things you want to watch out for and avoid. I recommend avoiding follow trains or anything like that.
It ends up being a waste of time and you don't get as many followers as you think from it. But, you can always try one and see how it goes for you. Your experience may be different than mine.
I also strongly recommend avoiding buying into giveaways. This is not a good or authentic way to grow your Instagram account because a lot of time the new followers you gain from the giveaway, will just unfollow you right after the giveaway is over. It's totally fine if you and some friends want to host your own give away, kinda like what I did when I was celebrating hitting 10K on Instagram, but if you are asked to purchase a giveaway spot, I would not recommend it.
You also need to be careful when commenting and/or liking posts on Instagram. If you do it too fast, you may get blocked.
I've always heard not to go over 60 comments in an hour and the same goes for liking too. Instagram is very tricky to navigate with an ever-changing algorithm, so it just takes a while to experiment with everything and get the hang of it and see what works best for you!
Conclusion
Well, I hope these tips and tricks helped you figure out a few different ways that you can grow your Instagram account. I am by no means an expert, but I do enjoy using and talking about Instagram since it was my first love that got me into blogging!
If you want to check out my Instagram, you can do so by clicking here as well. If you have any questions for me, please reach out and ask! I would love to help you out in any way that I can!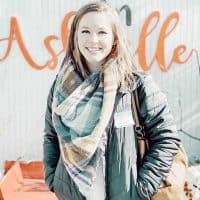 I love Jesus, coffee, and home decor! I have a passion for all things rusty and chippy and I love to go thrifting and antique hunting for the perfect vintage pieces for our home. I also love to cook and bake as well as read in my spare time! Follow along with me for all my latest DIY projects and ideas!