Summer is a time that seems to just fly by. School's out, the beach is calling your name, the days are longer and hotter, and outdoor activities abound.
But it is over in the blink of an eye, and the cool bite of fall slowly sinks into the long and freezing nights of winter, and we recall those bright and warm summer memories with a fondness that can't be put into words.
The good news is those wonderful feelings can be evoked with the sense of smell, through essential oils.
Here is a list of the oils that will bring on those memories and feelings of summer, helping you through the dreariest of cold nights.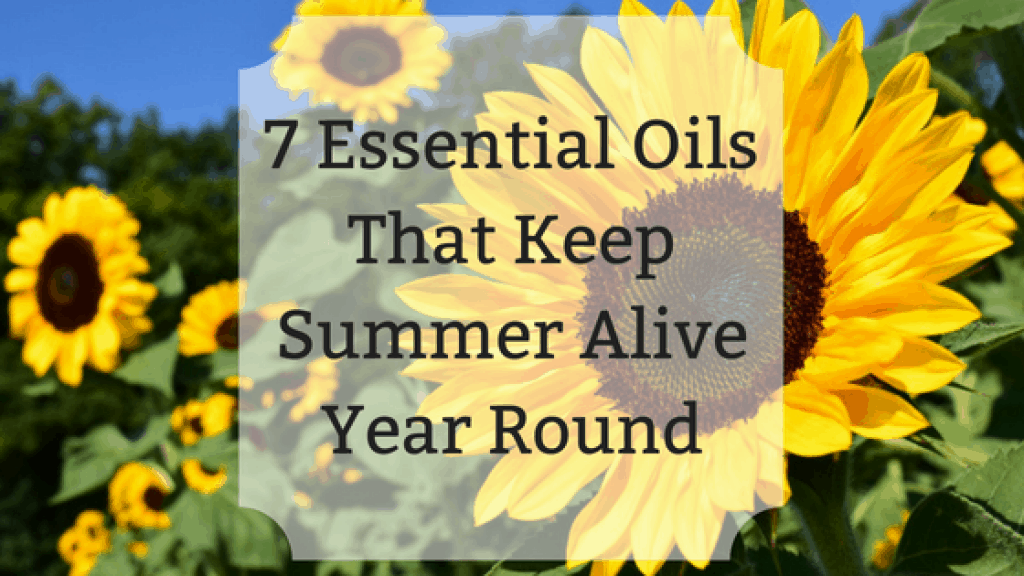 Citronella
Who can forget hot summer nights outside around the bonfire or on the patio, burning candles to keep those mosquitoes away? Well, citronella essential oil will bring back all those memories, sans mosquito bites.
Useful in itself for preventing those bites (a tip for next summer!), citronella is a scent that takes some getting used to, but it is a vital part of summer, especially in the south!
Geranium
Inhaling the smell of geranium essential oil is like diving headfirst into gardening or taking a trip to the local greenhouse for all the summer plants you can imagine.
It can remind you all at once of dirt, fresh grass, and roses. It also has the ability to calm and relax, removing fatigue.
So, if after all that gardening, you are overly exhausted, you can continue the mood indoors while winding down for the fall.
Jasmine
If you've ever smelled the strong and intoxicating scent of jasmine flowers on the night air, it is one you are likely to never forget. Instead of wishing and waiting to relive those moments, diffusing some jasmine essential oil after the blooms have withered away will keep that magical intensity alive until they come back next year.
Lemon
How can you have summer without iced tea with a lemon wedge or lemonade? Brightly appropriate for summer in their yellow color, lemons are a summer staple you can add to the overly cinnamon-choked fall and winter months.
From diffusing to cleaning to adding drops to your water or tea, lemon essential oil has a myriad of uses that can bring that citrus bite to your life all year long.
Orange
Another citrus that is pure summer is the orange. Almost completely similar to lemon oil, orange essential oil can be used to diffuse and bring about relaxation with its citrusy zest, and can also be added to water for a subtle kick.
You really can't go wrong using any of the brightly colored citrus fruit oils to keep your mind uplifted and rooted in summer time once the weather cools down.
Calendula
Speaking of bright colors, how about marigold flowers? Talk about the perfect dainty summer flower with all its hues of yellow and orange. And that smell! Another essential oil that epitomizes the glory of summer gardening.
If you're big on plants but stuck indoors during winter weather advisories, diffusing calendula will warm your heart with its earthy goodness quickly.
Juniper
Last on this list, but certainly not least, is juniper essential oil. Another one of those scents you smell on the breeze, juniper is fondly remembered and burns brightly during the colder days spent indoors.
It will remind you of those hot summer days so quickly past and still to return, and keep you from going stir-crazy while waiting for their return.
Everlasting Summer Blend Recipe
3 drops lemon essential oil

5 drops bergamot essential oil

2 drops jasmine essential oil

4 drops orange essential oil
Dilute into water or carrier oil of your choice, and spray around the house to brighten up your days or diffuse for the same effect. DO NOT INGEST.
[wpsm_divider top="20px" bottom="20px" style="solid"]
Are there any other essential oils that remind you of summer, please do share in the comments down below!
[wpsm_ads1]
[wpsm_column size="one-half"]
A tiny request: If you Enjoyed 7 Essential Oils That Keep Summer Alive Year Round, please share.
I know most people don't share because they feel that us bloggers don't need their "tiny" social share. But here's the truth…
I built this blog piece by piece, one small share at a time, and will continue to do so. So thank you so much for your support, my reader.
A share from you would seriously help a lot with the growth of this blog.
Some great suggestions:[wpsm_list type="arrow" gap="small"]
Pin it! (I even made a pretty pin for ya!)
Share it to your Facebook Page!
Tweet it!
[/wpsm_list]
It won't take more than 10 seconds of your time. The share buttons are below 🙂

[/wpsm_column][wpsm_column size="one-half" position="last"]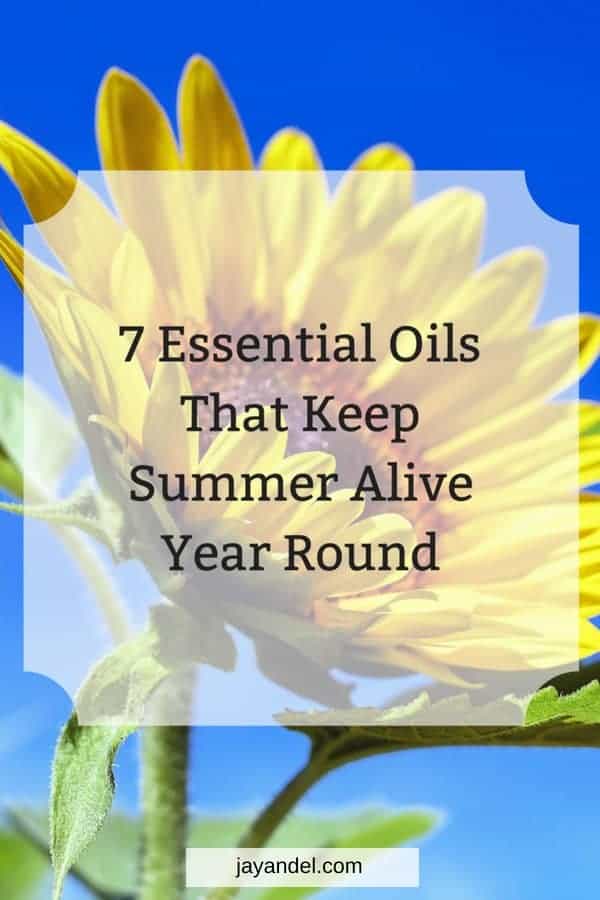 [/wpsm_column]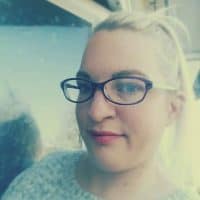 Vickie Louise is the Founder and Editor-in-Chief of A Crazy Family. She is a stay at home mom of a little boy with a big personality. After having her son, she realized how important it is for moms to take care of themselves, physically and mentally. Vickie believes in the power of using social media and her online presence for good and is thrilled to provide you with a space to celebrate all that is awesome (and a little crazy) in the world.