I love summer but with that comes sweat, lots of sun, and sometimes acne steps in more than usual.
If you want to battle acne with essential oils, check out these top essential oils for acne. I will share which essential oils to use and how to use them to treat acne.
Acne can strike at any age, gender, and be painful and a little embarrassing. You can find acne on the face, neck, chest, shoulders, and even the back.
There are many products you can buy in-stores to tackle acne, but if you want more of a natural route, I have got you covered.
Essential Oils have been around for centuries and work in tons of ways from purifying the air, cleaning your kitchen counters, calming an anxious mind, tackling acne and redness of the skin and so much more.
Help clear up your skin and get that flawless look that you are dreaming of with the help of essential oils.
Please note that this article may contain affiliate links. You can read my full disclosure at the bottom of the page.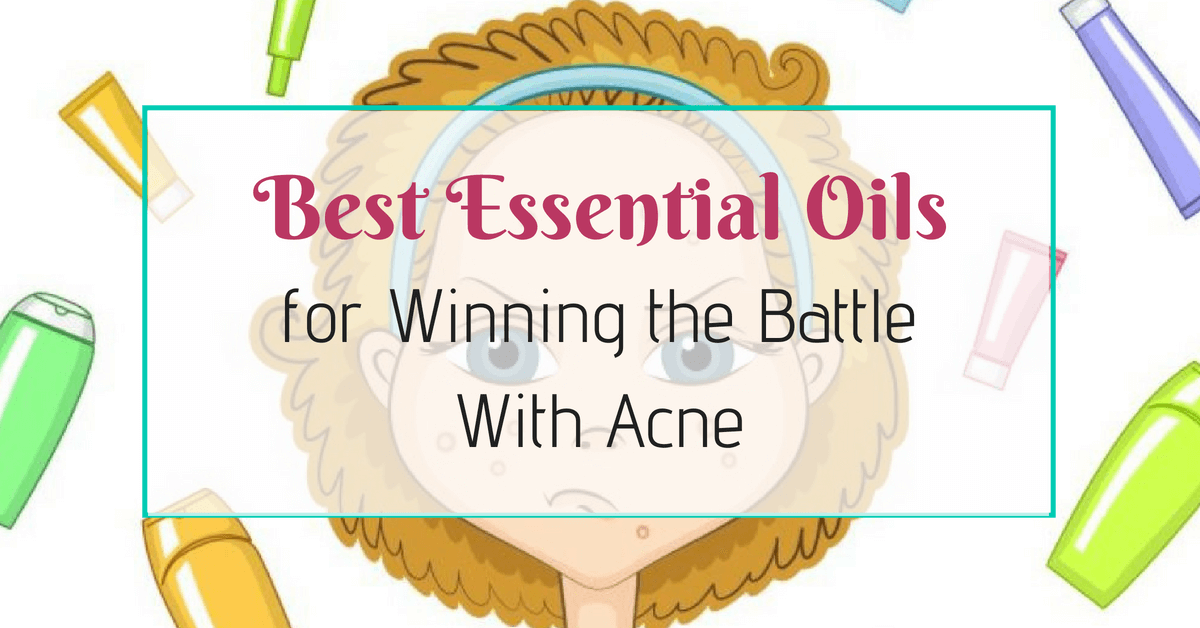 Why Reach For Essential Oils for Acne
If you are wondering why not reach for those over the counter medicated ointments and creams for acne, let me enlighten you.
What I love about using essential oils for acne is they don't offer side effects like some of the OTC medications and creams. I have used lotions that dry the skin out so much; it leaves your skin feeling extremely tender.
You also have to remember those chemicals you are applying to your skin get into your bloodstream. So if you want a safer alternative, you might reach for essential oils.
The oils below are safe and an excellent alternative for most that see tremendous results when they continuously used these essential oils over time.
Tried and True Essential Oils for Acne and Blemishes
If you have pretty sensitive skin, then dilute your essential oils with a carrier oil before applying to your skin. This will help eliminate any redness or pain.
Tea Tree Oil
Tea Tree 100% Pure Essential Oil

Probably hands down the most popular and recommended oil for blemishes and acne is tea tree essential oil
. This oil offers antimicrobial, antibacterial, and antibiotic properties.
How To Use
Simply use as a spot treatment where you add a drop to the area that has the blemish, allow to dry and follow with your favorite moisturizer. Or you can take a cotton pad and apply 2-3 drops of oil and apply topically to the troubled areas and allow to dry. Repeat every day until the area is clear. Or you can mix a drop in with your face wash as you wash your face, and then rinse as directed.
Acne and blemishes don't stand a chance with this essential oil
. It is excellent at working as a spot treatment and will quickly shrink the size of a pimple as it dries it out.
Lavender Essential Oil
Lavender 100% Pure Essential Oil

This oil is excellent for anyone who has pretty sensitive skin. Lavender
does a great job of reducing blemishes and fighting acne but also carries a soothing effect to keep the skin nice and calm.
If you have dry skin lavender will help lock in moisture in the skin as well, not drying you out even more like some facial products tend to do.
How to Use
Just grab a cotton pad and apply a couple of drops of essential oil to the pad and apply to the troubled areas. You can do this morning and night until the acne is diminished or gone. Or add a drop into your moisturizer and as you apply to your skin, it will work at keeping your skin moisturized and help reduce the redness and acne size.
Clove Essential Oil
Clove 100% Pure Essential Oil

If you struggle with cyst or boils, reach for clove essential oil
. This oil works wonders on drying out and getting rid of boils and cysts in a hurry.
Clove offers antimicrobial, anti-inflammatory, and antibacterial properties.
How to Use
Clove oil when applied with a cotton pad or swab will help draw out the moisture and kill the bacteria that lingers. Apply on troubled area at least 2 times a day until you find your cyst or boil has cleared up.
Clove oil
really helps kill the affected area so that it doesn't come right back as it dries out.
Clary Sage Essential Oil
Clary Sage 100% Pure Essential Oil

If your acne is from stress or hormonal clary sage essential oil
is a good one to use.
Clary sage helps reduce any skin inflammation you may have. It is also great for relieving stress and anxiety, stopping the growth of bacteria that is found on your skin and helps with hormonal balance.
How to Use
Mix 1-2 drops of clary sage essential oil with jojoba or coconut oil and massage into your skin. This is a great moisturizer that will help reduce any redness on the skin, clear up acne and blemishes and help you to feel relaxed. You can do this morning and night.
Acne Scar Treatment Using Essential Oils
If you suffer from scaring from acne, you might consider trying this blend for scar treatment.
Just mix in 2 teaspoons of raw honey
, with 2 drops tea tree
, 2 drops lavender
, 1 drop clary sage
.
Wash your face and dry it, then follow by applying this paste to the areas where you have scarring, then let it sit for 30 minutes to an hour, and then rinse off.
Have any other suggestions for fighting acne naturally?
Best Essential Oils for Tackling Acne: Help Clear Up Your Skin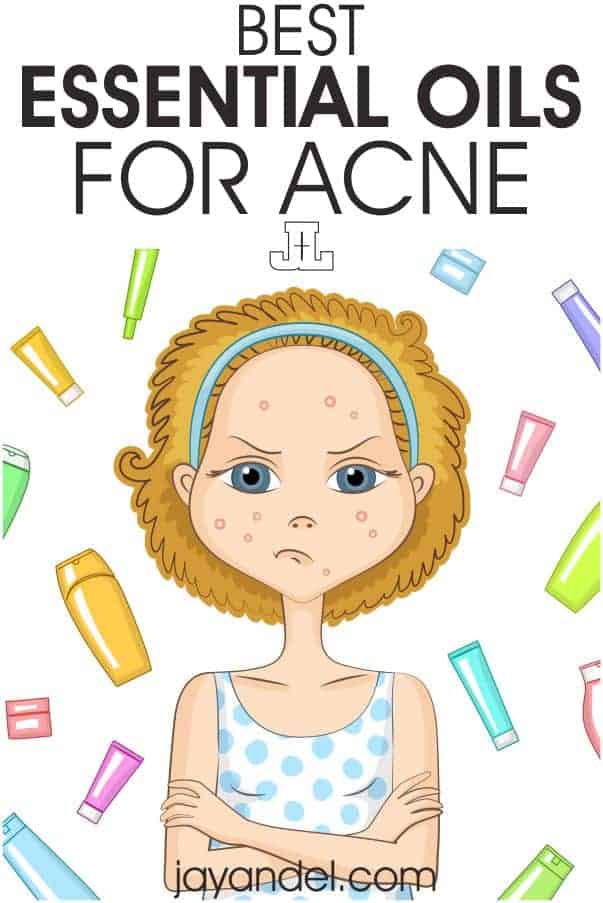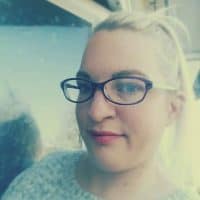 Vickie Louise is the Founder and Editor-in-Chief of A Crazy Family. She is a stay at home mom of a little boy with a big personality. After having her son, she realized how important it is for moms to take care of themselves, physically and mentally. Vickie believes in the power of using social media and her online presence for good and is thrilled to provide you with a space to celebrate all that is awesome (and a little crazy) in the world.