12 Delicious Dessert Pizza Recipes
By: Vickie | Updated: 13th April 2023
The best dessert pizza recipes ever – you've had pizza, but have you ever had a dessert pizza? What could be better than a pizza and a dessert all in one?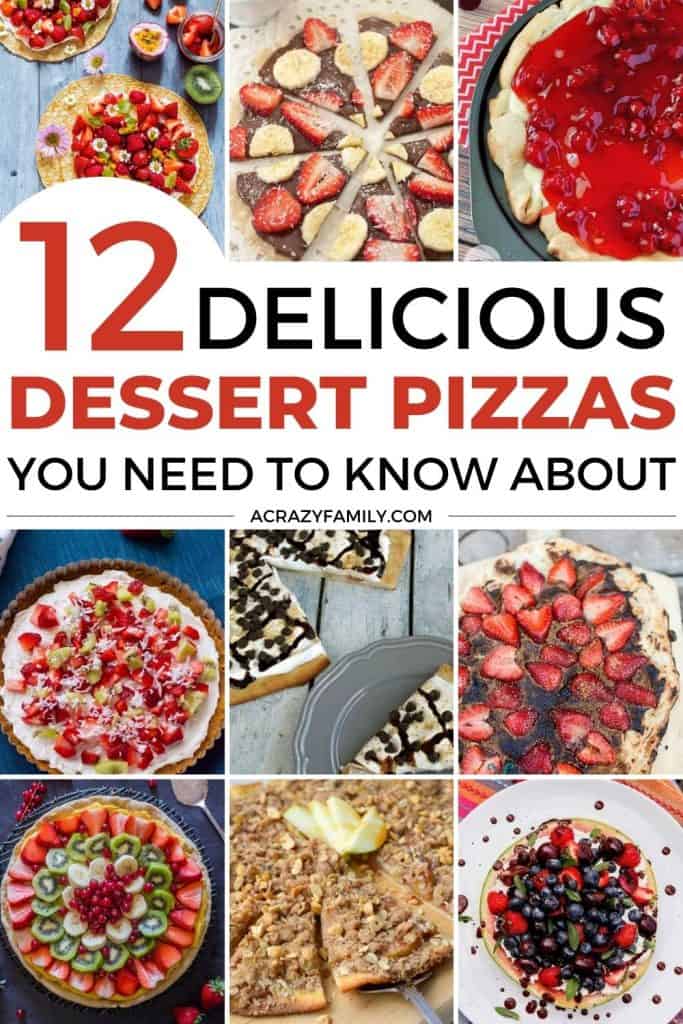 Whether it's a fresh fruit pizza, topped with your favorite candy, or with ooey-gooey marshmallows they're something that you'll definitely want more of.
Looking for more fun dessert ideas? Check out these: Strawberry Spring Rolls, Easy Cast Iron Skillet Peach Cobbler, Caramel Apple Cookies, and more than 50 of the best Best Nutella Recipes You Gotta Try
Here are twelve delicious dessert pizza recipes to try today!
12 Delicious Dessert Pizzas
To get to the full recipe for any of these Dessert Pizzas, simply click on the link below each image.
1. Smores Dessert Pizza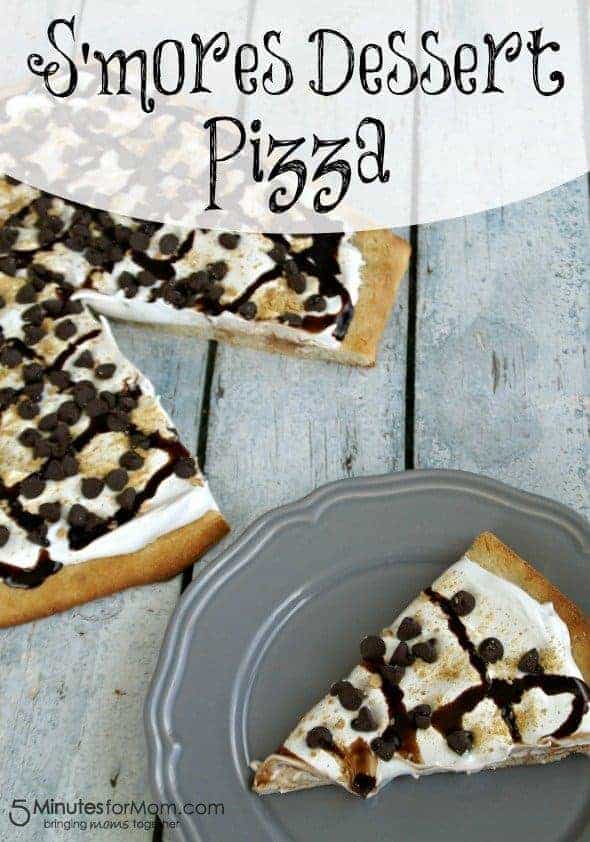 Maybe it's the gooey marshmallow? Or perhaps the chocolaty 'kick' to the taste buds? Whatever the reason, this Smores Dessert Pizza is just as deliciously fabulous as a regular S'mores treat! From: 5 Minutes For Mom
2. Homemade Fruit Pizza Dessert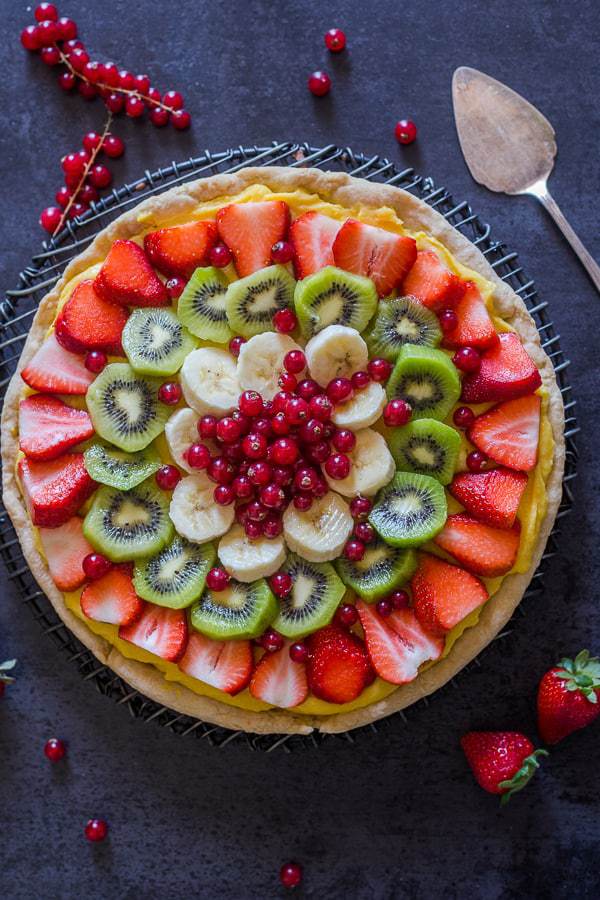 A delicious Fruit Pizza made from scratch with a flaky pie crust base, an easy Italian pastry cream and topped with mounds of fresh fruit! From: An Italian In My Kitchen
3. Salted Caramel Apple Pizza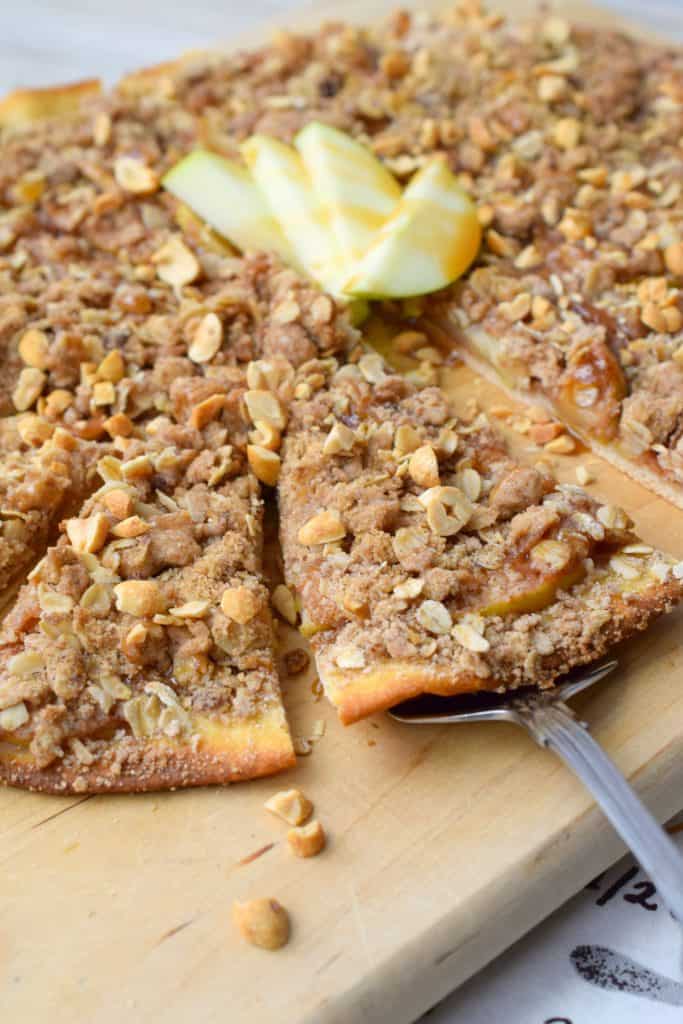 Salted Caramel Apple Pizza is a delicious way to enjoy an apple dessert. From: Snacks And Sips
4. Cherry Cheesecake Pizza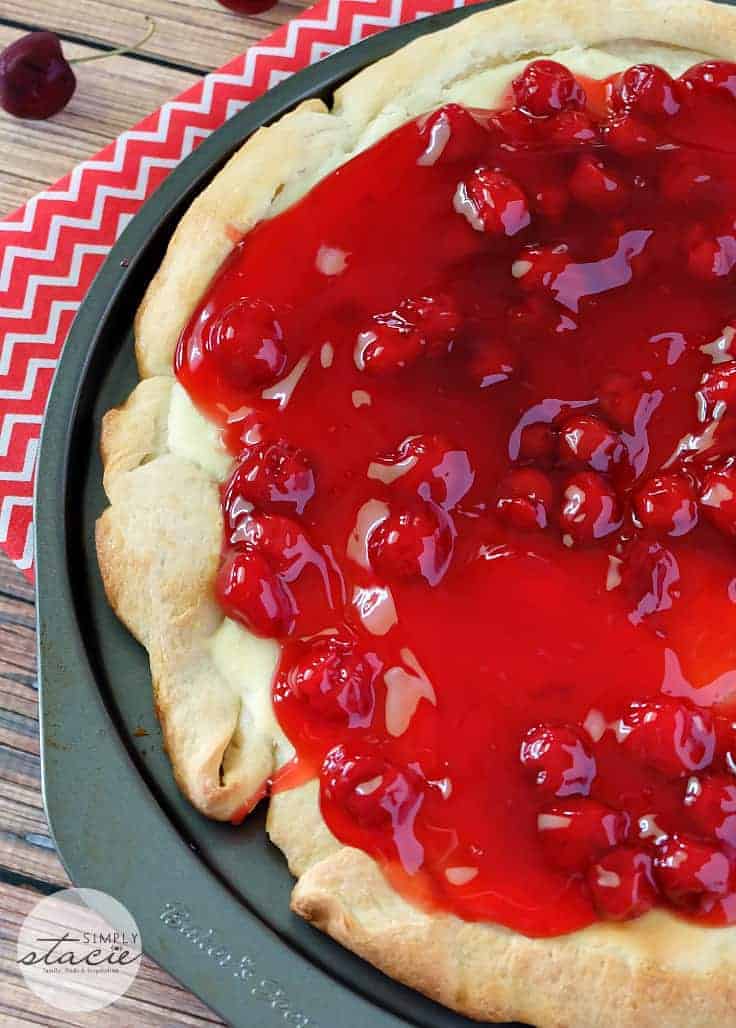 Dig into this decadent dessert, Cherry Cheesecake Pizza made with refrigerated pizza crust. From: Simply Stacie
5. No-Bake Fruit Pizza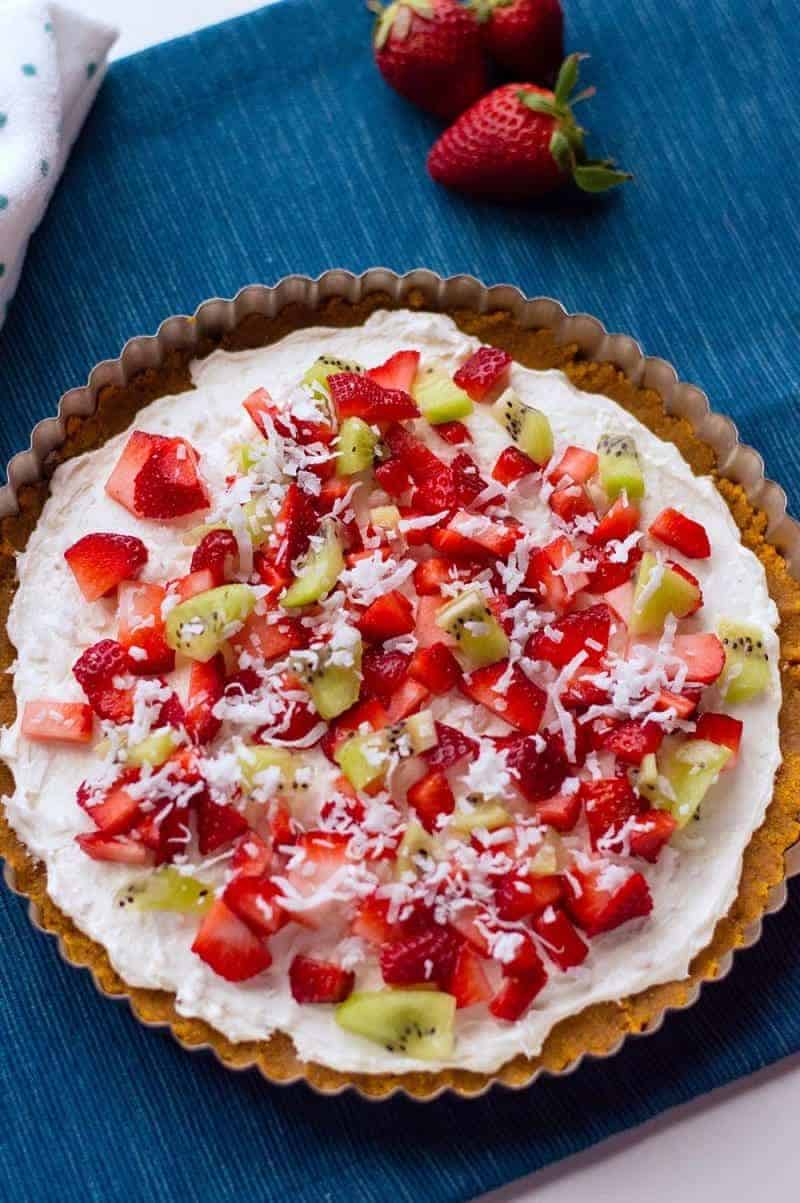 With cream cheese and fresh fruit on top of a homemade graham cracker crust, this no-bake fruit pizza recipe makes a perfect summer dessert. From: Crayons & Cravings
6. Blueberry Streusel Dessert Pizza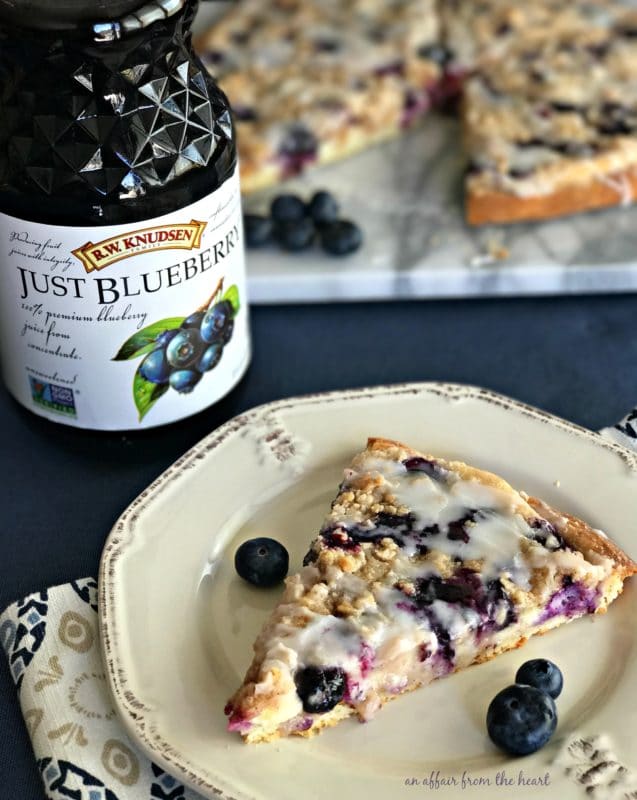 Pizza crust topped with a cheesecake filling, fresh blueberries, a cinnamon streusel topping and drizzled with glaze after baking. From: An Affair From The Heart
7. Gluten Free Chocolate Chip Cookie Pizza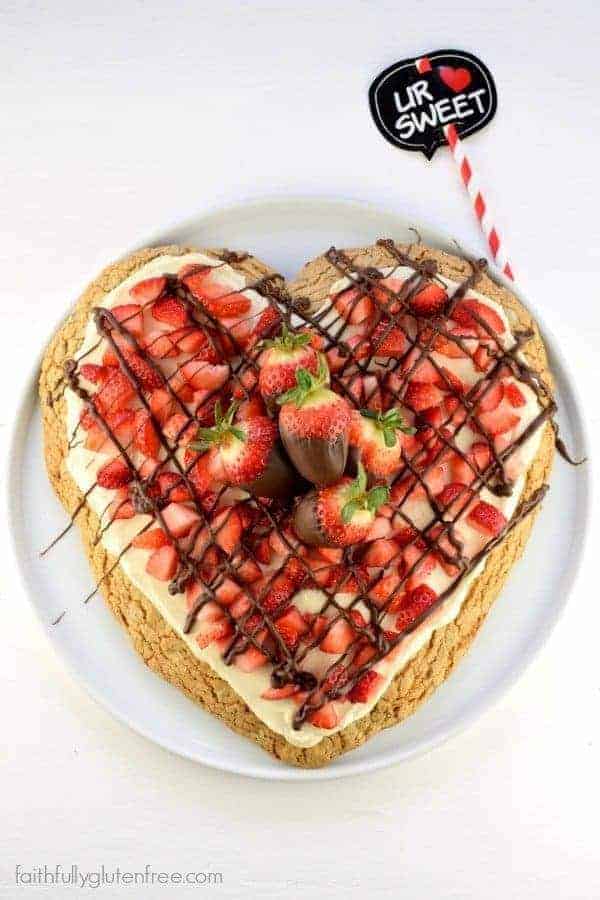 Nothing says "I love you" more than a giant, chewy Gluten Free Chocolate Chip Cookie Pizza! From: Faithfully Gluten Free
8. Rainbow Fruit Pizza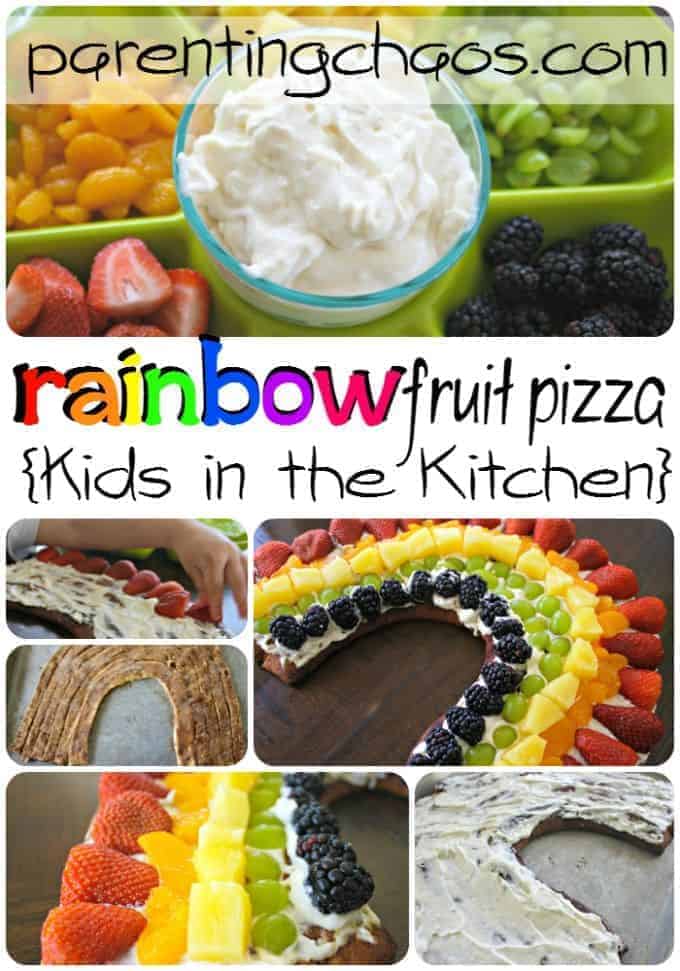 Fresh fruit and cream cheese yogurt dip top a cinnamon roll rainbow-shaped crust for a pretty and colorful Rainbow Fruit Pizza. From: Parenting Chaos
9. Gluten-Free Sweet Tortilla Pizza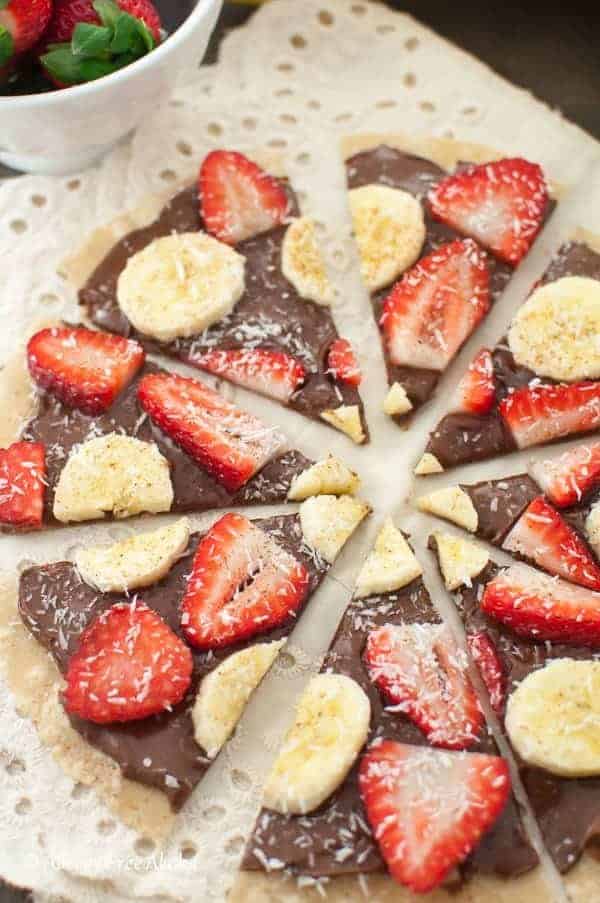 Not only is this pizza visually appealing, but it also tastes delicious, too! From: Allergy Free Alaska
10. Fruit Pancake Pizza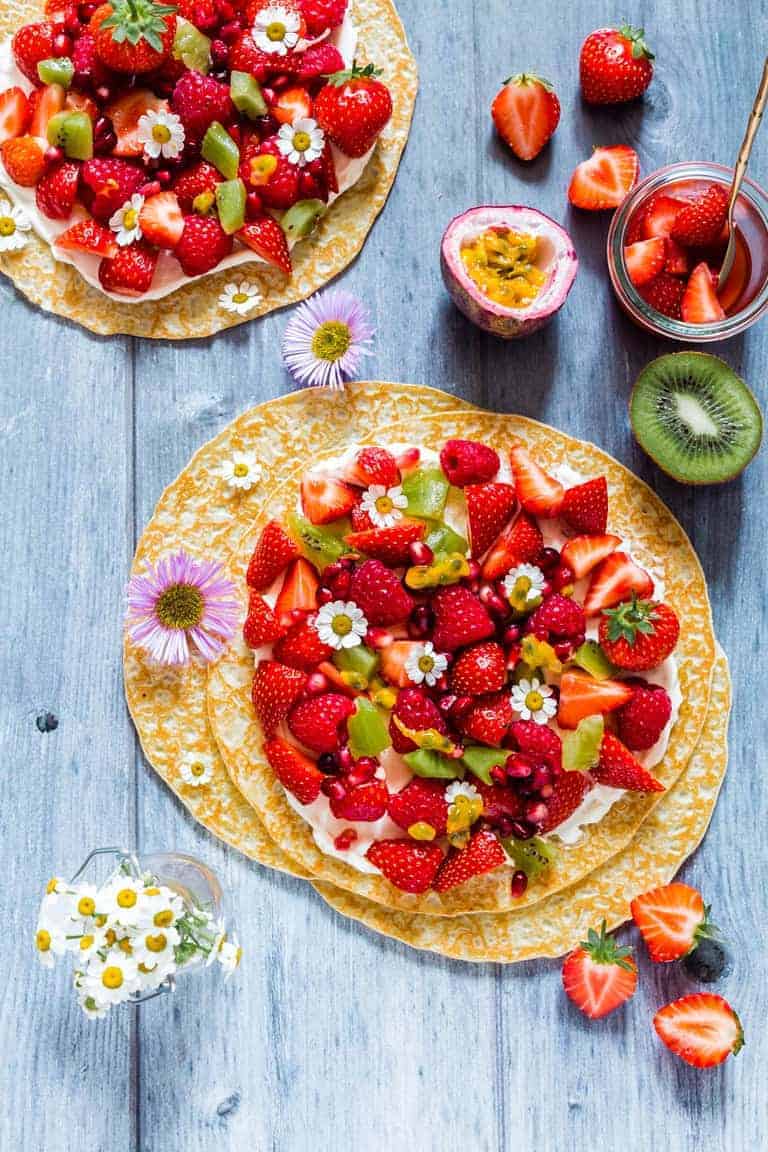 Use any fruit that you have available and make it as colorful as you like. From: Recipes From A Pantry
11. Blueberry Berry Grilled Watermelon Pizza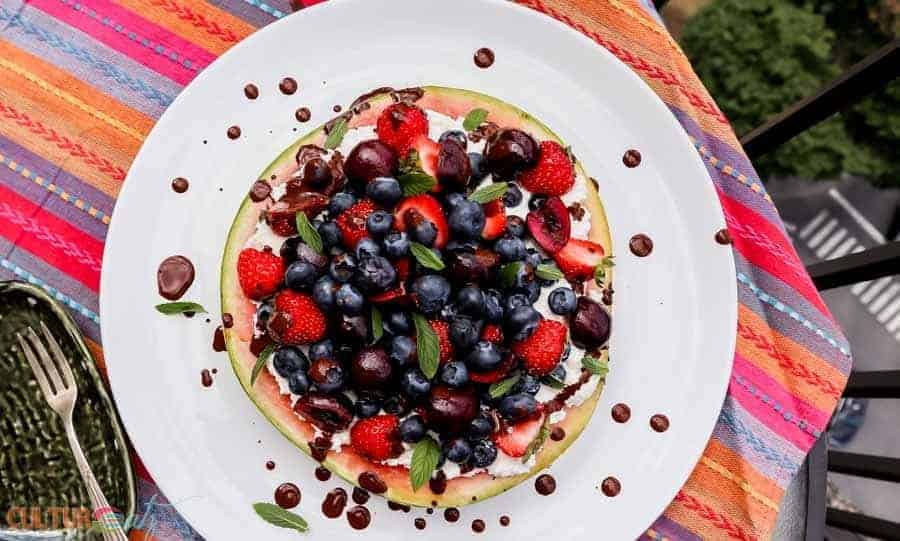 This Blueberry Berry Grilled Watermelon Pizza is a showy and refreshingly sweet dessert recipe! It's practically guilt-free, well calorie-wise but not naughty-wise, as it is secretly packed with aphrodisiac foods. From: CulturEatz
12. Two Outrageously Delicious Nutella Dessert Pizza Recipes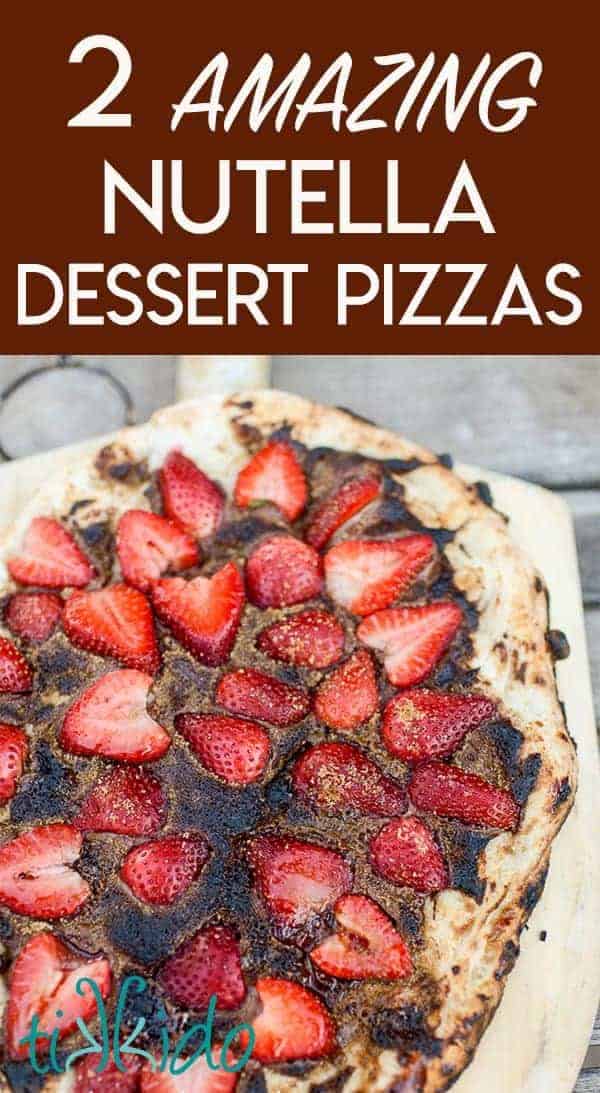 First, there is the classic chocolate pizza, and the second is the chocolate strawberry version, they might not look pretty but taste like pure heaven. From: Tikkido
Planning to make some of these dessert pizzas? Click here to save these 12 Delicious Dessert Pizzas to your favorite recipe board on Pinterest so you can come back to them again.