Thank you for your interest in a guest post on A Crazy Family.
A Crazy Family is a magazine style blog for all the crazy families (just like ours!)
We cover a range of topics such as health, food & drink, fitness, beauty, crafts & DIY, saving & making money, self-care and anything in between.
We especially love UNIQUE (never been published) blog posts about:
Saving money tips
Self-care tips
Health/wellness tips
Fitness tips
Blogging tips
Travel guides and tips
Parenting and kid tips
But, any blog post idea that is helpful is welcomed.
Note: not all blog post ideas will be approved.
When you guest post on A Crazy Family, you get:
An author bio promoting your blog, and/or social media profiles.
The chance to be featured on our contributor page (if you guest post at least 2 times)
Promotion on our social media profiles
A new audience for your blog
Potential traffic from A Crazy Family
Experience writing high-quality blog posts
Write a blog post for A Crazy Family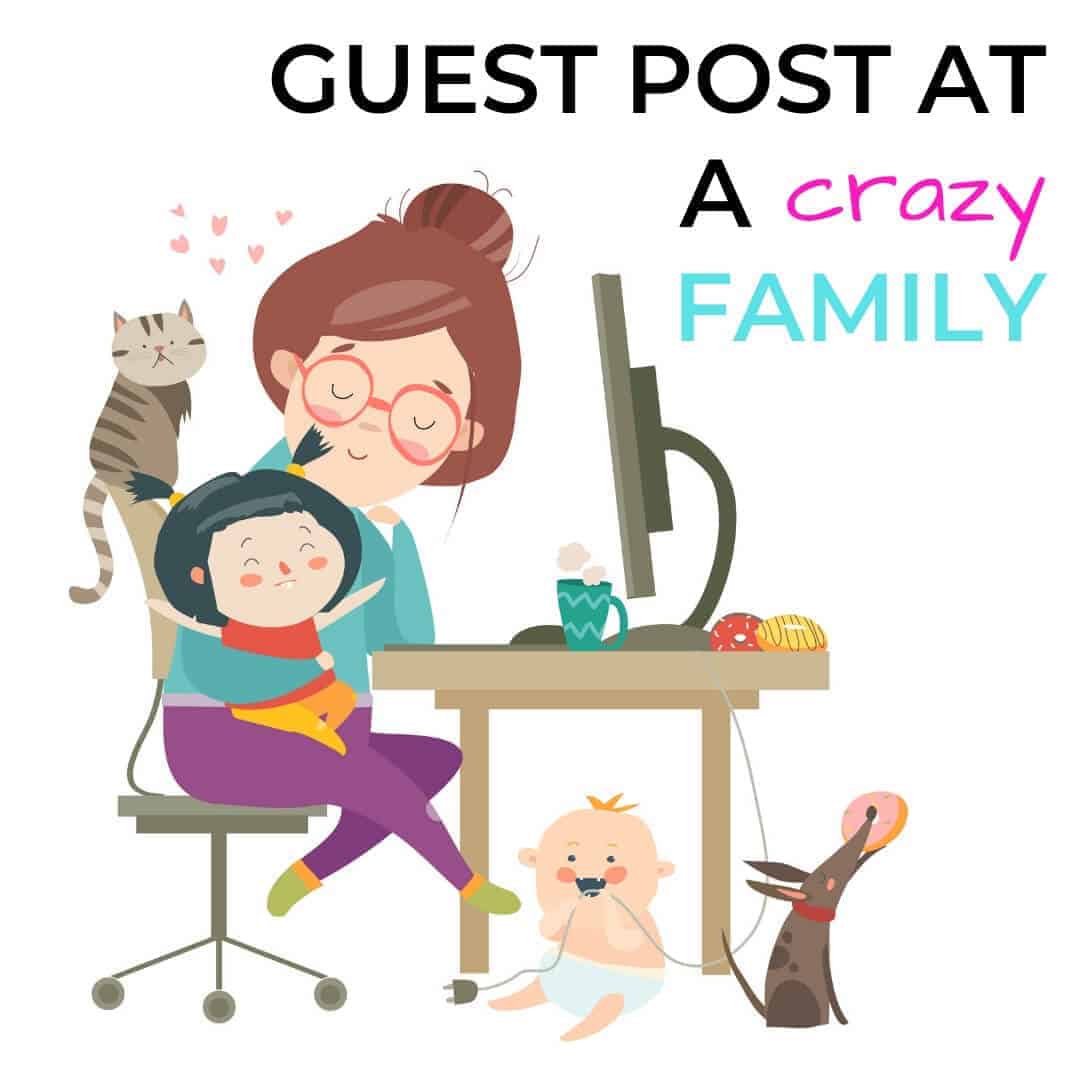 We accept well-written, original articles. Articles should range between 800-2500 words. 
How To or List titles – We like headlines to be a list post or How To, but we also consider all others.
Use subheadings – H2 or H3
No affiliate links – Sorry, we don't want pure marketers coming here thinking it's a free-for-all
You may include up to 3 links back to your blog (like referencing a specific blog post).
**I may add my own affiliate links to your post, as well as edit to meet SEO requirements and/or format. 
**By submitting a post, you are giving A Crazy Family explicit permission to publish the content on ACrazyFamily.com and all social media accounts, as well as promoting it via other channels. You understand there is absolutely no financial return for your submission (we do not pay for guest posting). 
How Do I Submit An Idea?
Please email me (acrazyfamilylife@gmail.com) with your blog post ideas. 
Please use "Guest Post Submission" for the subject line.
If your post idea is approved, you must email your post, any images, author bio text, and author links.
Depending on the number of submissions, your posts will be published 2-6 weeks out.
What Happens After I Guest Post?
When your blog post is published on A Crazy Family, please do share it on all of your social media profiles.
This will help you grow your brand, audience, and traffic as well as your credibility in your blog niche.
We will also promote your post on our social media profiles.
Please DO NOT copy your blog post and publish it on your blog or another blog.
You retain all rights to your content, but if you decide to publish it on another website, unfortunately, we will have to unpublish it from our site.
This is to avoid having duplicate content out there and can confuse the search engines and benefit neither blogs.
If you enjoyed guest posting on A Crazy Family, we would love it if you guest post again. If you guest post at least 2 times, we will add you to our contributor page!
Share your advice, tips, and inspiration with others!
Thank you!
Vickie Louise (editor of acrazyfamily.com)