Cold showers will change the way you look and feel – guaranteed! I'm sharing 6 ways you can benefit from cold showers to look and feel amazing!
Some people dread getting into a cold shower. However, by biting the bullet an ice-cold shower comes with some surprising but very important health and beauty-boosting benefits.
To get the benefits of the cold shower, I recommend to shower normally, then gradually begin to lower the temperature until its as cold as you can possibly bear. Aim for the last 60 seconds (and work your way up to 5 minutes) of cold water before exiting the shower.
Once you get used to cold showers, try starting your shower directly with cold water.
Improve Blood Circulation
Cold water is a great way to increase your blood circulation, which is not only good for better energy and a number of other specific health benefits, but for overall wellness as well.
Increase Your Alertness
If you have ever had a cold shower early in the morning, you probably already know that it can help tremendously with making you more alert. There is a gentle shock to the system when you take a cold shower, making it especially beneficial for the mornings when you are already more tired than usual. Not up for a shower? You can also get similar benefits by splashing your face with water.
Alleviate Depression
Henry David Thoreau was an American historian who suffered from bouts of depression. Taking cold showers was one of the things that he did in order to alleviate his depression. Researchers have found that cold showers can be effective in reducing depression symptoms. Cold showers can stimulate the release of noradrenaline. This is a chemical that can reduce depression symptoms.
Stimulate Weight Loss
Did you know cold showers can also help to stimulate weight loss? There are a number of different reasons for this, from its fat-burning ability to giving you more energy, which helps you get through workouts during the day. Regardless, it is a great way to start your day.
You can stimulate burning fat activity when you take cold showers. There have been numerous studies that look at the overall health benefits of cold showers, including how it might aid in your weight loss efforts.
Improve Skin and Hair Health
Hot water can dry out your skin and hair. Cold water can make your hair and skin healthier. The cold water can close up your pores, which can improve the overall health and appearance of your skin. Cold water can also help to provide more moisture to your hair, which improves its shine and vitality.
Improve Your Immune System Functioning
Research studies have also looked at the benefits of cold water and taking cold showers for your immune system. It can boost many response systems in your body, including boosting your immune system and how it functions. This is great for overall health.
Have you ever tried cold showers for health or beauty reasons?
Read this next
[catlist categorypage=yes excludeposts=this]
Benefits Of Cold Showers That Will Make You Look And Feel Your Best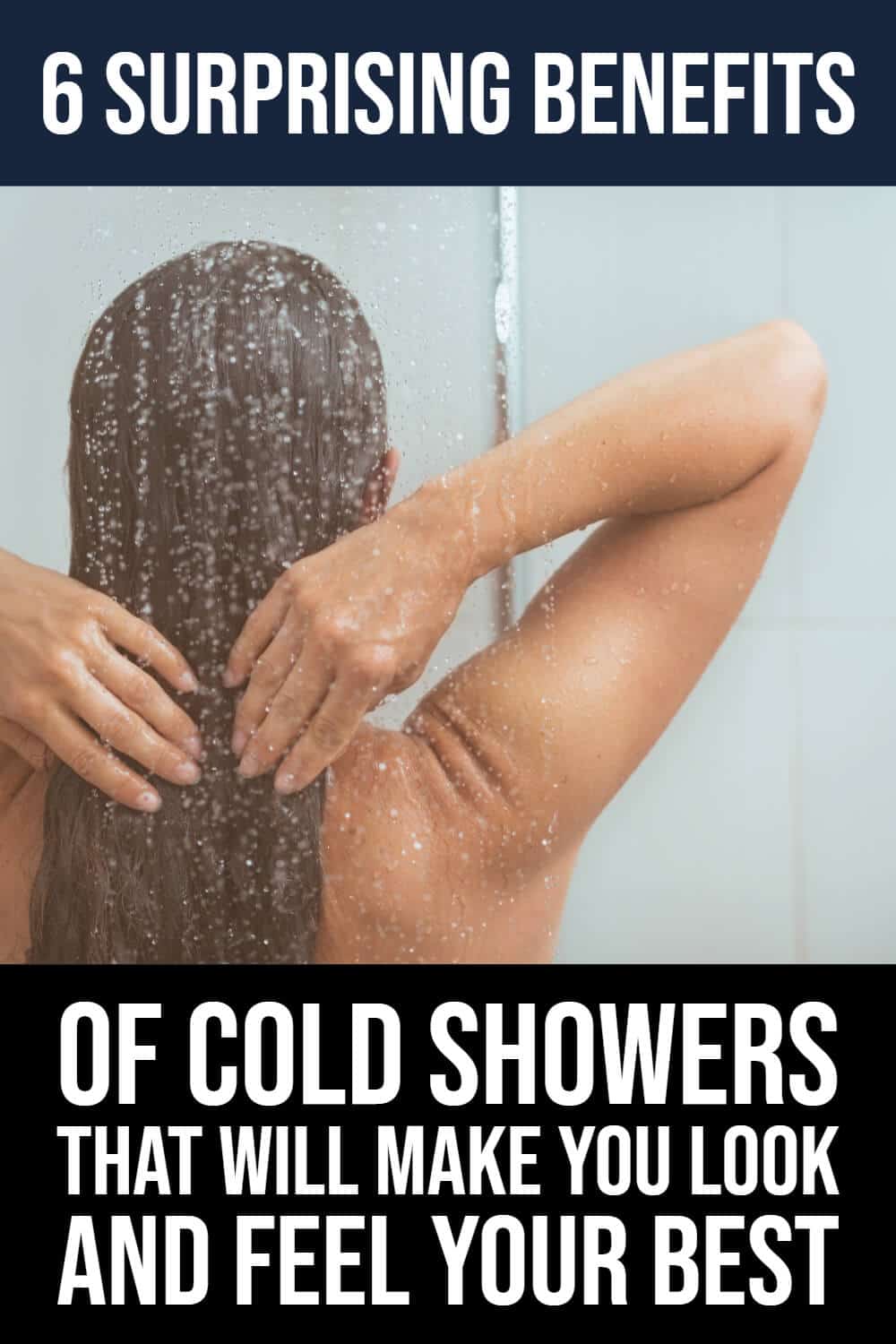 Vickie aka The Crazy Family Mom

Vickie is the creator of A Crazy Family. She is a stay-at-home mom of a little boy with a big personality. She loves to share real food recipes, parenting tips & encouragement, fun kids activities, and so much more! Plus she is thrilled to provide you with a space to celebrate all that is awesome (and a little crazy) in the world.