This post contains affiliate links. See my full disclosure here for more info...however it is totally boring!
Updated On
As parents to children diagnosed with autism, understanding the different treatments available out there are significant in deciding the best one. There are conventional as well as modern alternative therapies which can sometimes just drive you crazy and delay your autism treatment for your child.
Autism spectrum disorder among children is characterized by having a problem in interacting with others in a social situation. It is a kind of developmental disorder where the child is socially withdrawn and the development of social and language skills are reduced.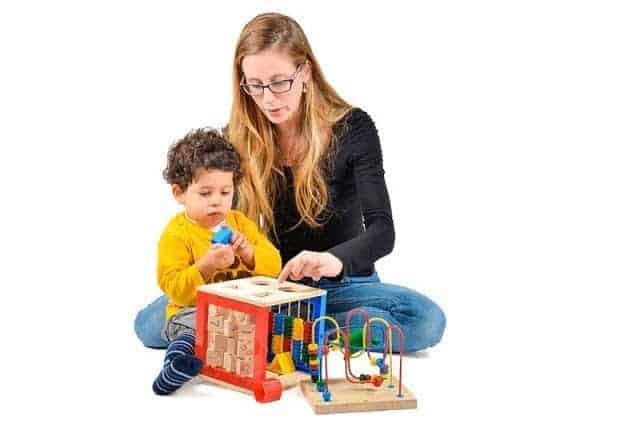 The psychological behavior associated with autism is usually characterized by a constant emphasis on routine work and repetitive or fixated behavioral pattern, poor social interaction ability withdrawal of eye contact and all other means of interaction.
Autism treatment for a child is many but it needs to be tailored made to cater to the individual needs. Then, the treatment strategy should be modified from time to time as the behavioral pattern of autistic children also which keeps changing. Autism treatment for a child should be highly structured or specialized accompanied with a lot many therapy sessions. These therapy sessions can fabulously improve the communication, behavioral, learning and adaptive skills.
It is important to diagnose autistic behavior at the earliest for that can solve the problem quite easily. If you suspect autistic behavior, don't delay and visit the doctor immediately.
The aim of Autistic Treatment
The aim of any kind of autism treatment for the child is to improve their overall ability and enhance their response systems.
There are various treatment options and strategies that can help a child to reach their fullest potential even they are autistic.
The treatment choice should be based on the difficulty faced by the child. Difficulties may manifest in the form of difficulty in speaking, problem in communication, expression or understanding relationships.
Kids who are autistic and have difficulty in communicating have no desire to express through gestures and symbols as well. This can be due to the inferiority complex the child suffers from long-suffering and withdrawal from social gatherings.
One of the best treatments hence is to help the child learn how to communicate by using symbols, gestures, and colors. Communication autistic therapy revolves around teaching the child how to interact by way of symbols.
Autistic Treatment Options for Child and Adults
Behavioral Autistic Treatment Options
There are some autistic children who have the tendency to repeat certain motor actions repeatedly. They frequently flap their hands, move their head frequently and also tap feet and fingers quite often. Behavioral autistic treatment for child and therapy helps the child to control these gestures and have a grip over it with time.
This sort of behavior is involuntary and beyond the control of kids. Only behavioral autistic therapy can help. The energy the child uses to display such behavior may be channelized towards useful and creative mediums and this will bring some control to it. There are many real-life instances where kids displaying autistic behavior are great painters and musicians.
The Set of Behavioural Training Therapies and Programs
Behavioral therapies can use positive reinforcement, self-help, and social skill training to improve the behavior of the kids. It can dramatically improve the communication power of the child as well. A behavioral training program is huge and has several branches like Applied Behavioural Analysis, TEACHH or Treatment and Education of Autistic and Related Communication Handicapped Children.
Can Medication help in Autistic Treatment for Child?
Medication along with behavioral therapies can also help a lot in enhancing the state of the child affected with autism. Some of the therapies which can be implemented and tested are physical therapy, speech therapy, and occupational therapy. These are all specialized autistic treatment for a child that can help an autistic patient help correct the autistic behavior.
Medical faculties try and incorporate these into the treatment program for quicker results.
The main reason to implement medication along with autism behavioral treatments is to curb anxiety, stress, tension, and depression. It can also curb hyperactivity and obsessive-compulsive disorder.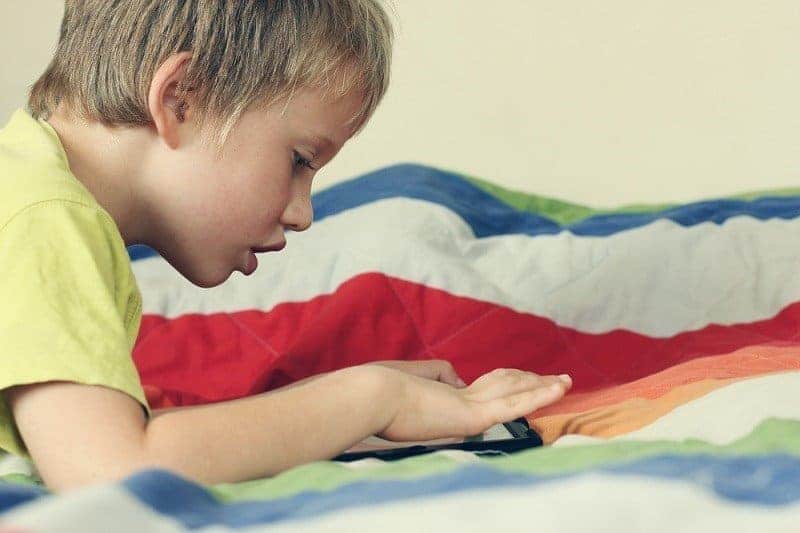 While choosing and implementing any of the above mentioned autistic treatment for a child, you must check whether the process is scientifically proven or not.
As the symptoms of autism vary the treatment must also be tailor-made. There is no single autistic treatment for everyone.
A Crazy Family offers ideas and information regarding medical research, treatment options, therapies and nutrition to parents of children with autism. Jayandel does not endorse any particular treatment and makes no warranties about the effectiveness of any ideas presented. The information comes from a variety of sources and is not independently verified by A Crazy Famiy. ALWAYS consult a health care professional about any therapies, supplements, or actions you may choose to implement for your child. For our full Disclaimer Policy, click HERE.